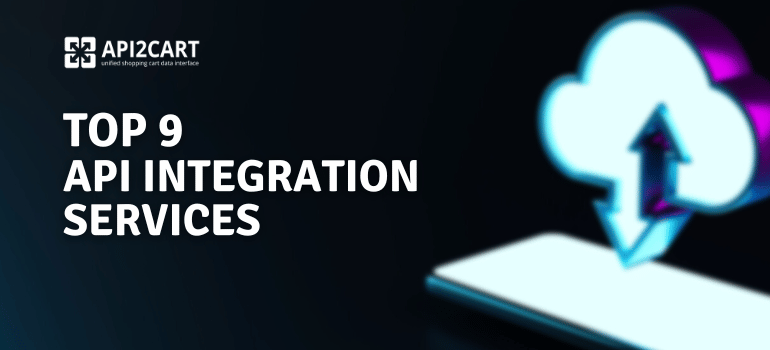 It is now more crucial than ever to stay ahead of the competition with constantly changing business trends. Integration is a necessity of the moment, and API integration services ensure that it is achieved to the best of their abilities. Based on the 2021 survey, 66 percent of organizations lose up to $500,000 per year owing to inadequate integration, with 10% wasting more than $1 million per year. Digitalization through API integration allows everything engaged in your integrations to flow quicker, which eventually implies money goes faster as well.
With a modernized integration solution, your company can implement any communication protocol whenever it needs it, at no extra cost. In addition, such a solution uses pre-configured interfaces and frameworks, allowing you to quickly and efficiently launch application integrations.
What Are API Integration Services?
APIs assist in automating manual operations to provide a smooth and seamless transition between linked applications. API integration services enable various applications and software to communicate info between multiple APIs.
Such tools make launching new business concepts, applications, or other digital content easier. Furthermore, they can provide very effective enhancements to third-party products and services while also enhancing development procedures.
9 Best API Integration Tools of 2023
API integration services provide the impetus for digital company transformation. Below is a list of a few well-known API integration service providers.
API2Cart
API2Cart is among the top integration solutions for B2B SaaS businesses that sell their software to online retailers. It offers a single API interface for integrating SaaS applications with eCommerce platforms such as WooCommerce, Shopify, BigCommerce, Magento, eBay, Amazon, and others.
Using API2Cart, software providers can link to various eCommerce platforms, interact with shop data and enhance the SaaS application's core functionalities. It has around 100 API methods for working with products, orders, customers, shipments, and other entities. Furthermore, it provides users with a free 30-day trial to see how they can solve their business needs. All that is required is to register a new account on the service.
Jitterbit
Jitterbit allows to connect SaaS, on-premise, and cloud applications and instantly infuse artificial intelligence into any business process. The tool supports extensive workflow features, various connections, real-time integration, data protection features, and other helpful functionality.
Jitterbit works well for businesses that do not have a professional developer to carry out tasks. The platform also enables software to incorporate artificial intelligence within their operations.
Dell Boomi
Dell Boomi provides a comprehensive set of services, including API development, application installation, workflows, B2B administration, and many others. It provides services to a wide range of sectors, from smaller businesses to large corporations.
Boomi Atom, Boomi's run-time toolkit, enables the deployment of customized integrations at a specific place. As a result, it is a more efficient and intelligent solution for improved business results.
Workato
Workato connects business stakeholders and IT by allowing both sides to develop, implement, and manage connections between multiple systems. It enables companies to create customized integrations with a straightforward drag-and-drop interface. In addition, it offers self-service tools for on-premises as well as cloud-based solutions.
Companies can even utilize Workato to develop automated processes that connect applications that execute user-created tasks. It employs a combination of applications, events, and actions, with 300+ corporate applications now available.
Zapier
Zapier is the next cost-effective API integration service with an extra user-friendly methodology. . Organizations interested in creating and maintaining customized connections to fit their specific needs should consider Zapier.
It features a large integrations repository, to which the system introduces additional zaps each week. Zapier is a simple-to-use yet comprehensive integration tool for new businesses that offer them out-of-the-box options from the start.
Informatica
Informatica focuses on enterprise-level integration systems for cloud and on-premises deployments for companies like L'Oreal, Unilever, GE, and others. It specializes in assisting enterprises in managing their data with convenience, efficiency, and security. Informatica merges governance features with mixed integration while providing self-service business accessibility to perform a variety of analytic operations. It offers hands-on assistance with an organization's customized iPaaS requirements.
Celigo
Celigo enables businesses to link their software, synchronize their data, and automate the underlying operations. Celigo provides a free version of their solution with rudimentary features to businesses that are just getting started with iPaaS.
Celigo's integration platform includes pre-configured interface modules as well as a "flow" monthly subscription to assist SaaS businesses in getting started with iPaaS. Based on their demand, clients can upgrade to a premium version of the solution.
MuleSoft
MuleSoft provides a wide range of unique iPaaS solutions to a variety of sectors and tech businesses. It successfully services industry titans like Netflix and Airbnb with its made-to-order products while also giving an easy-to-use and speedier method with its pre-built solutions. As an outcome, companies will devote less effort to integrating additional systems.
The MuleSoft platform also offers API access to various cloud-based and on-premise services and the ability to enhance the applications through customized integrations.
Oracle
Oracle falls into the category of no-fluff integration solutions, which provide enterprises with easy solutions based on pre-built integration procedures and industry-best standards. Its Oracle Integration Cloud solution enhances its enormous connection library for both SaaS and on-premises applications. Oracle enables universal access to data through bulk data migration, metadata administration, and other similar services, minimizing the overall setup time.
Conclusion
API integration services provide you with the most freedom in meeting all of your technological and organizational demands. Utilizing API integration services will allow you to establish a lot of resemblances with your company settings when it comes to the division of information and services.
API integration services allow enterprises to link apps and services, permitting the automation of complicated processes and accessibility to real data from a variety of sources. Once this data has been analyzed, it will be a great resource for your company. The best part is that when you use API integration services, you can instantly connect all of your company services to a uniform system and simplify your business processes.