This week we received a guest article worth being posted in our blog. Meet Christopher Meloni (blog manager at Dealslands UK) and his "API as a Means of Bringing a Business to Success".
Understanding the benefits of API protocol allows you to interact with other systems and stakeholders to enhance the organization's systems, and push the boundaries to sizable potential. You might be hardly concerned about what APIs are, but you should surely consider what they could do for your business. Here are some of the opportunities that APIs may bring to your business.
Increase Site Loyalty and Conversion Rates
Let us start with an example. If you are running a travel company, you might have different pages for each different location. Each destination page should contain some unique content about the place, perhaps some photographs, and details of the popular attractions of that particular place.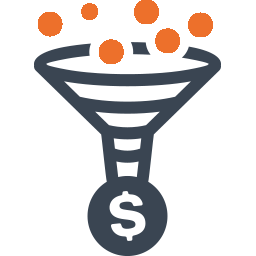 The ideal process would be customer would go through your page, see if it is suitable for them, and convert to inquiry or booking. But, before they book, they might like to learn more about the destination currency, how many visitors it attracts, and what is the average temperature around the year? For such information, they might have to jump back to Google to look for these details. In this case, you have almost lost a customer.
What APIs do here is, empower your website to show everything that customer is looking for on the same page itself. Fetching the weather from the weather forecasting website, hotels from accommodation providers, convert currency and so on, the customer will get all the answers without leaving your site. API here is providing the live data in the one place, without the need of hours of research.
Boost Your Lead Generation or CRM Program with Social Insights
Businesses need to sustain their social presence and their customer database for marketing and loyalty. But, these two are barely paired. With the right APIs, you can function on a more holistic database that uses social media modules to match the email addresses of the visitors against their social media accounts. This could help you get a better understanding of who is involved with the brand.
Exploit Remote Processing Power for Business Intelligence
APIs are not just about fetching data, but they can also be used to improve the processing power by letting other systems carry out the computations, without having you to deal with complex algorithms. For instance, with an Amazon EC2 server, you can handle multiple queries simultaneously, resulting in quicker response time for the ultimate result.
Harness Cloud Storage for Business Data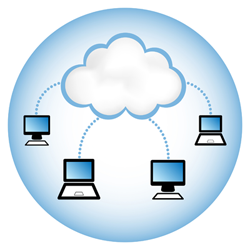 Cloud has now been a common storage place. Google, Dropbox, Amazon, Apple, and Microsoft all offer cloud storage services at consumer as well as business level. If your company compels storing data such as photos, videos, documents, or any other digital file, API for cloud storage could be the right thing.
Developing Powerful and Lightweight Mobile Apps
The average size of a phone app does not exceed more than a couple of MBs. To deliver the same services within the small file size, you need to link up with a remote server to transmit files, retrieve information, and manage computation. By integrating an API, you can deliver all the key functionality and services of your business through a lightweight mobile app.
As requirements change, API helps to back unexpected future issues. Making data available via APIs can allow easier and quicker data migration and greater flexibility in delivering services. Thus, as a proprietor, you do not have to worry much about what APIs are and how they work. Whether it is optimizing the existing portal or creating a marketing dashboard, you can easily incorporate APIs to boost your business.
We want to thank Christopher Meloni for his contribution to our blog. If you would also like to write a guest article, you are welcomed.  We are always glad to hear from you. 🙂