API as a Success Factor in e-Commerce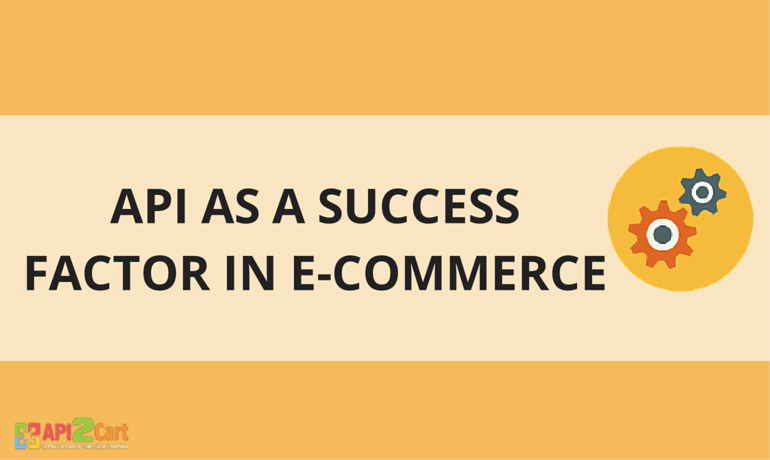 Achieving a long-term success for a service-based companies is crucial, as digital environment is constantly changing and brings a lot of new trends and innovations. The central point in business to business model is the ability to interact with various apps in order to provide customers with seamless experience. You have to avoid the situation when you are crashed under the feet of more innovative competitors. Then, appears a necessity to harness an innovation and spread it over your business.
In case you provide data feed, shipping, inventory, repricing or other types of services, much time and efforts are dedicated to some inner processes to build certain system. And in most cases, merchants don't focus much on the way of data interaction performance between the apps.
Vendors have been using files to exchange data for years. But is it really the most effective way? Certainly not! API appears to be an innovation that facilitates the process because of the low barrier to entry in using them. Application programming interface automates commerce activity and allows to integrate various apps with shopping platforms, thus enables performing data interaction in no time.
One of the major benefits of Application Programming Interface is easier and quicker technical access to the resources. The usage of API is considered to be a going concern today as it underpins strong tech communication. Shopping carts integration with the help of Application Programming Interface brings a lot of advantages for merchants enabling fast and secure data gathering at one stroke. And imagine if there is a possibility to integrate with multiple platforms simultaneously. Sounds real but hard to perform as there is a necessity to develop various integration modules for each shopping cart which will cost you both time and money constraints.
API2Cart is an online service that lends a helping hand for merchants offering single API to connect with 30+ shopping carts. In aggregate, all supported platforms reckon 1+ mln of customers which automatically will be transformed into your potential ones. Therefore, by integrating with such industry leaders like Magento, BigCommerce, WooCommerce, PrestaShop, Shopify, etc. you will be able to gather all needed data from clients' stores and process it within your system. Easily retrieve, add, update, delete and sync info, including products, customers and orders as well as all related information.
Due to service's flexible infrastructure you are able to add an unlimited number of clients' stores. As well as both static and interactive documentations will really help to understand API2Cart better, outlining the major principles of work. Security appears to be essential thing, so service provides unique 32-symbol API key to access the system. Also, SSL certificate is used to ensure integration safety.
API2Cart empowers the following e-Commerce industries:
Mobile commerce;
Accounting system;
Social commerce;
E-mail marketing;
Inventory management;
Order management;
Comparison shopping engines;
Analytics system;
Reprising system;
Drop shipping;
Feed management;
Other third party systems.
So, it's hard to escape a conclusion that if the business isn't rooted on API, you are seriously missing out. The rapid innovation promised by Application Programming Interface will shift your trade to what we call a success.
DIspel all doubts and integrate your e-Commerce soft with API2Cart to get access to multiple platforms in no time. If there are some questions to ask, schedule a FREE Consultation and our expert will help you!