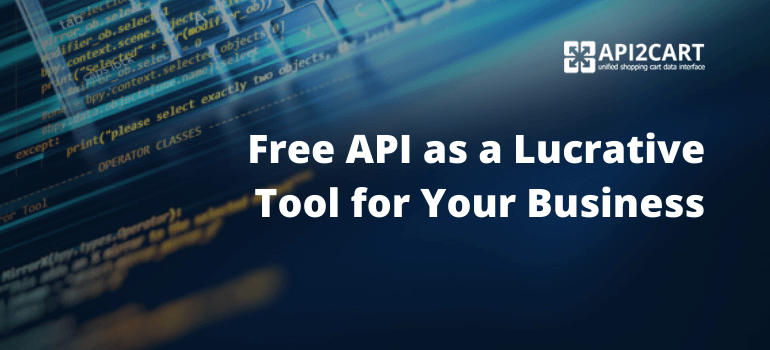 As a businessman, you want your work and input to give results and - even better - revenue. That is why most API-related business models imply that a customer has to pay if wants to use the API. Sounds fine, but consider the other variant that might actually turn out to be even more lucrative and rewarding.
Allowing anyone to use your API is an excellent chance to both promote and enrich your business. The brilliant implication lies in third-party developers who will become the driving force for API implementation and, as a result, your product or service will benefit from the increased usage of application programming interface. As more developers succeed with a wonderful app, the prospects of engaging potential clients ameliorate.
This article is a brief outline of how to make such a scenario work. Read on to find out what the three business models that can be used to hit the indirect revenue target are.
Some businesses are based and depend on user-generated content that results in more sales. Such ones always look for new ways of making the amount of quality content more abundant and sometimes reward users who publish additional content. The reason for this is no puzzle, as such concessions bring the audience onto the website.
A good example of a business using this model would be eBay. It used the strategy to attract numerous developers to build apps that made content generation easier for its end users.
Unlike the business using the previous model, content syndication businesses do not encourage material influx. They aim at ensuring wide content spread, stream and highway that would allow more consumer traffic and more interaction with products. These are not only media-related companies and services but also other businesses such as product comparison apps. They use the so-called affiliate revenue-sharing model which is much more appealing for developers.
Amazon uses this business model to distribute its inventory on as many third-party apps as possible. It offers its Product Advertising API that provides developers with access to its database. As a result, they make it possible to use the app in order to search products and get detailed information, including reviews on products and recommendations.
Brand building make one more way of generating revenue via a free API. Although this will not work immediately, you will surely attract more customers in the long run. This option is beneficial for companies that are looking to attracting a rather technologically sophisticated audience which would make their name sound and stand out as an innovative one.
In brief, building a business on 'pay-for-my-API' strategy is not necessarily better than offering a free API to witty developers that can work it up for you.
Integration with a number of shopping platforms may also become a part of additional revenue and business possibilities. API2Cart offers you service, help and guidance in connecting to 40+ eCommerce platforms including such leading ones as Magento, Shopify, WooCommerce, etc. Schedule a FREE consultation and find out how it can enhance your business perspectives.