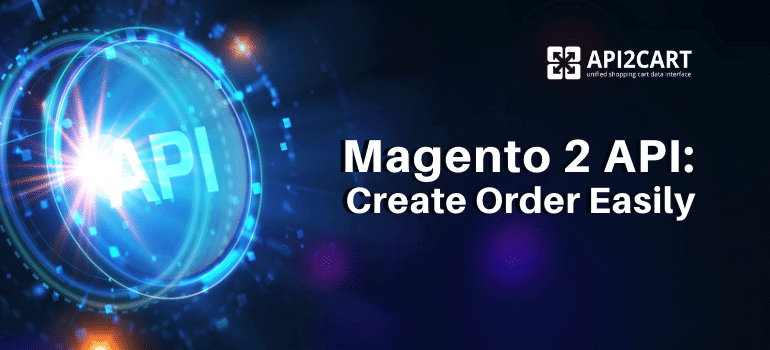 Nowadays, eCommerce software providers who propose multichannel systems, order management software, chatbot solutions, etc., need to realize the huge importance of developing solid integrations between their systems and shopping platforms. These integrations allow them to work directly with the data of the stores based on these platforms.
Whatever your niche you're in, if your clients are online sellers who are using WooCommerce, Magento 2, Shopify, or any other major shopping platform, you need to be able to access the info from their stores. To do that, it is mandatory to get your service integrated with the APIs of these platforms.
One of the most important platforms you should focus on in 2021 is Magento 2. Integrating your solution with Magento 2 can dramatically expand your business opportunities. Also, it allows you to tap into a wider market of over 125k online merchants using this platform.
Below, we will show you how to tackle the Magento 2 API integration development task easily and streamline the process of order creation on this platform.
What Software Need to Create Orders On eCommerce platforms?
It's important to realize that a lot of types of software needs to be able to create orders on various eCommerce platforms.
For example, an order management software needs to offer basic features that allow e-store owners to create sales orders right from wholesale requests or add them via online sales channels. Similarly, these solutions may offer their customers an advanced feature that allows them to capture sales orders while on-the-go, right on their mobile apps.
All of these orders are then automatically synced across various channels and platforms, enabling e-store owners to gain unrestricted access to these. Additionally, the orders are integrated with the order management and inventory management systems to ensure consistency in the back office and prepare the products for immediate shipping.
At the same time, chatbot solution providers enable e-store owners to integrate intelligent bots into their chat windows. These bots can use the data and information types of their customers to create new orders automatically.
The ability to offer all of these functions and enable your company's clients to offer high-end services to their audience involves developing API integrations between your service and the eCommerce platforms used by e-store owners. One of such platforms is Magento 2.
Let's explore below some of the reasons why you should develop your own API integration with Magento 2. Also, let's look at some basic Magento 2 API create order procedures that you can implement straight away.
Magento 2 API Integration Development
Magento 2 is a popular eCommerce platform that offers a multitude of benefits to modern eCommerce shop owners. This new platform is an improved version of the initial Magento and comes with enhanced scalability & performance, advanced upselling features, impressive upgrading & security, and countless SEO features.
Magento 2 provides its 125k+ users all the tools and resources they need to grow their businesses and create a better first impression to new customers. Therefore, integrating your software with Magento 2 is a must if you want to grow your market share and reach new clients quicker than ever before.
Magento 2 platform supports SOAP (Simple Object Access Protocol) and REST (Representational State Transfer), like the previous versions of Magento. In addition, Magento 2 API allows developers to get, send and process data, be it products, orders, or customers.
Magento 2 API supports four main HTTP methods for retrieving and sending the necessary data. They are GET, PUT, POST, DELETE.
What's important to know about the Magento 2 API integration is that, just like with any other eCommerce platform, it is a highly annoying and time-consuming task. This process involves hiring developers who have previous experience with Magento 2 integrations and are well aware of this platform's ins and outs. It also involves spending a great deal of time-solving any integration bugs and errors.
There are numerous technical problems you might have to overcome during an integration process with Magento. For starters, you need to ensure that your system sends and receives relevant data from the platform. Second, you have to make sure that the process is bug-free and all the data received is accurate.
As data is extracted, the complexity of the integration process becomes even more significant. Add to that you need experienced people to set up the connection, and you soon realize that a Magento 2 API integration is not easy. The great news is that you don't need to perform a manual integration, but you can take advantage of API2Cart for enjoying an automatic integration to Magento 2.
Magento 2 API: Create Orders Automatically via API2Cart
For flawless Magento 2 API create order procedures, you can use a service such as API2Cart.
API2Cart API methods enable software providers, such as multichannel systems, order management software, chatbot solutions, to seamlessly create orders on this platform.
For example, the chatbot software can create orders in the store from chat using the order.add and order.update API methods provided by API2Cart. Once the order is placed from the chat, the chatbot can automatically update the inventory using the product.update method. Also, the usage of basket.item.add method by chatbot software allows website visitors to add items to their carts directly from the chat.

You can leverage the power and effectiveness of API2Cart for any type of eCommerce software business you might have. Best of all, with our service, you're getting instant connections to the APIs of over 40 platforms, not just Magento 2. This means that you can dramatically improve your chances of beating your competitors.
Try API2Cart for free for a period of 30 days and see for yourself how you can easily create orders in the Magento 2.