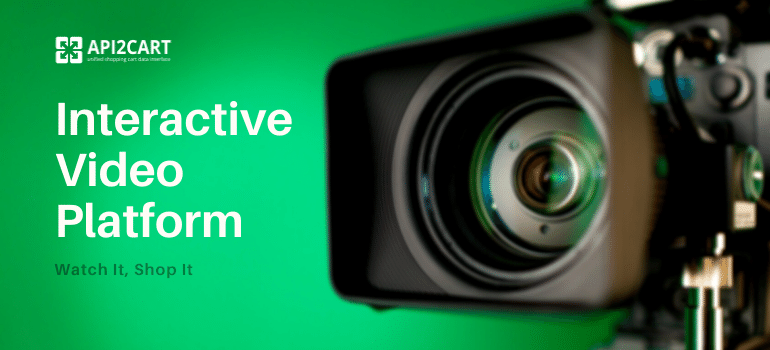 Do you think that video can serve only as a way of entertainment and education? Well, think again. Nowadays, videos can serve as a means to sell products. Not surprised? In this article, we will tell about basic interactive video software features, some top platforms for creating shoppable videos, and how such types of software can easily integrate with eCommerce platforms via only one unified API.
New Generation of Shopping
Traditionally retailers sell and promote products on web stores, marketplaces, social media, comparison shopping engines, etc. Now marketers go beyond standard sales channels to keep customers engaged with brands. As a result, the strive for innovative approaches has caused the emergence of interactive video platforms.
Interactive video platforms are based on shoppable video players with transactional features. They are specifically designed for commercial, how-to-based and brand videos to provide the best shopping experience for customers and selling opportunities for merchants. The clients can click on items within a video, get information and instantly shop them. Such kind of eCommerce retail capture consumers and drive sales immediately.
For example, here is how interactive video works:
As interactive video technology is quite a new field, eCommerce does not count large amounts of such softwares. We would like to point out some of them.
Top Interactive Video Software
AiBuy
AiBuy is an eCommerce video platform for selling products through videos. The software specializes in high-quality videos and built in transactional features for making a purchase. It makes it easy and convenient to perform transactions directly on the video screen without losing context.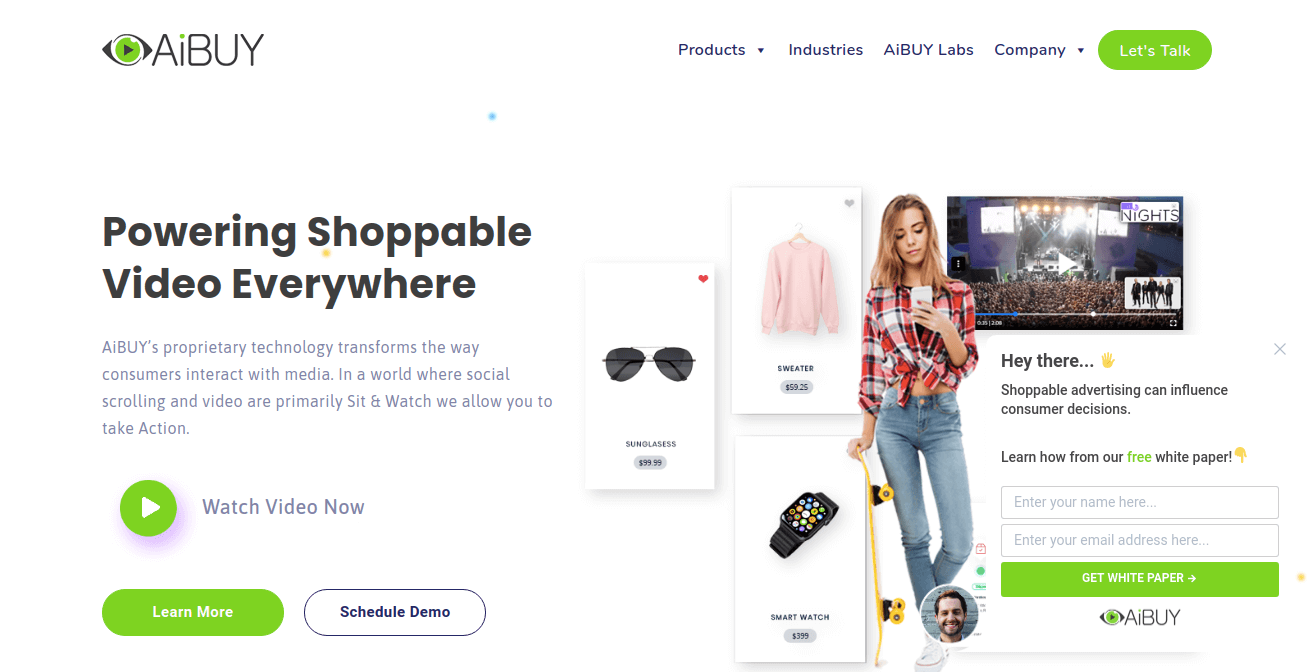 Howtube
Another service which allows to integrate video content with online sales and make it interactive is Howtube. The platform combines how-to based videos with social networking, eCommerce and search features. Besides, on Howtube all relevant products and services associated with each how to video are displayed in one convenient place.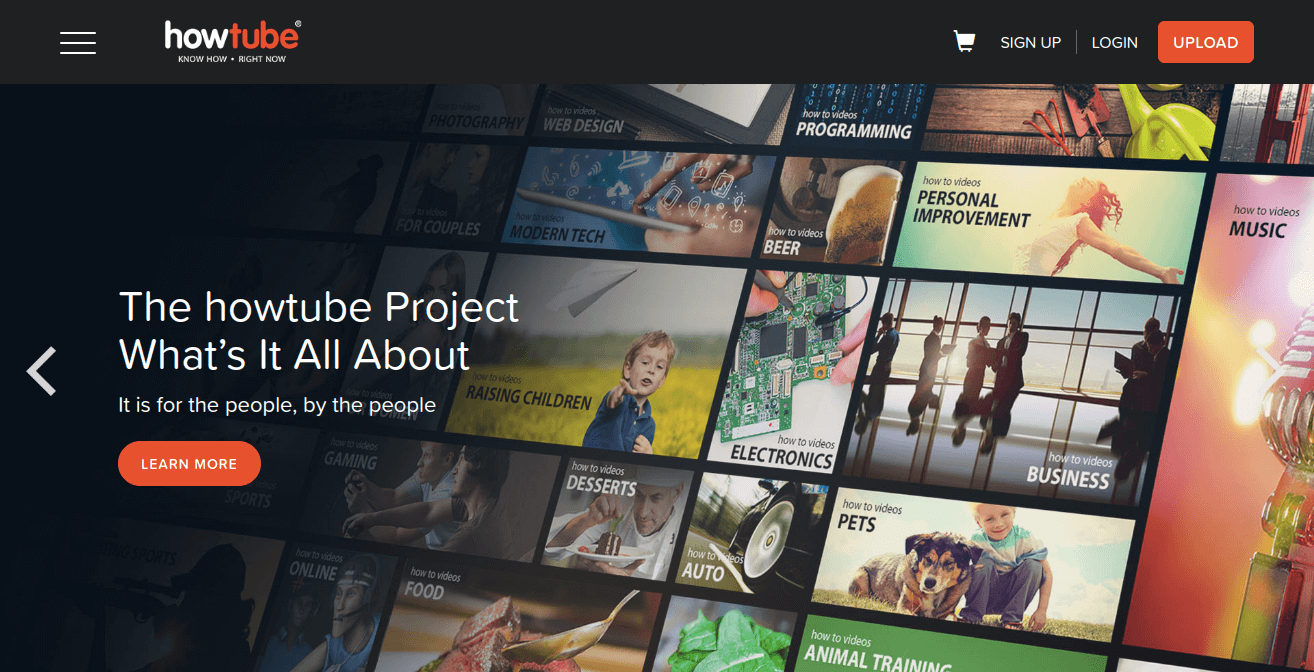 Spott
Spott is a video software for ineractive and shopable content. It allows to create videos with tagged products, so shoppers can add items to basket directly from video. The created content works great on any platform and any device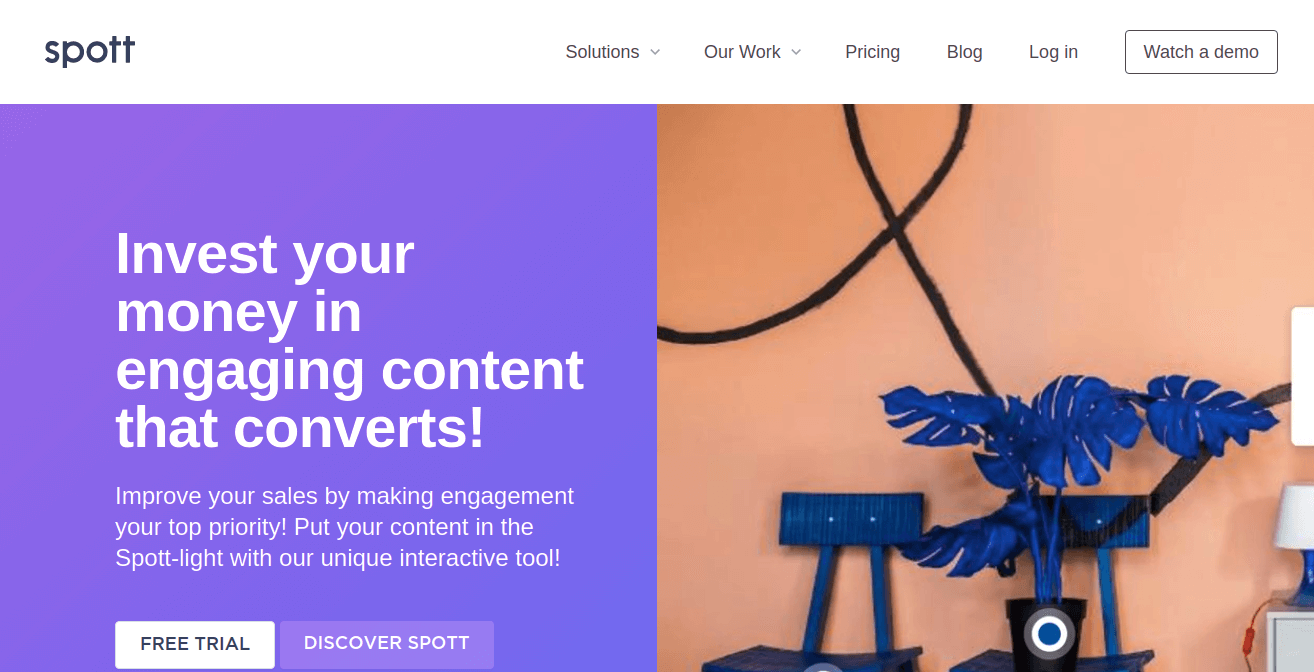 Brightcove
Brightcove is a leading video platform that allows to create and share videos on different platforms such as Youtube, Twitter, etc. It has more than 6,100 clients in over 70 countries that rely on Brightcove cloud content services to build and operate video experiences across PCs, smartphones, tablets and connected TVs.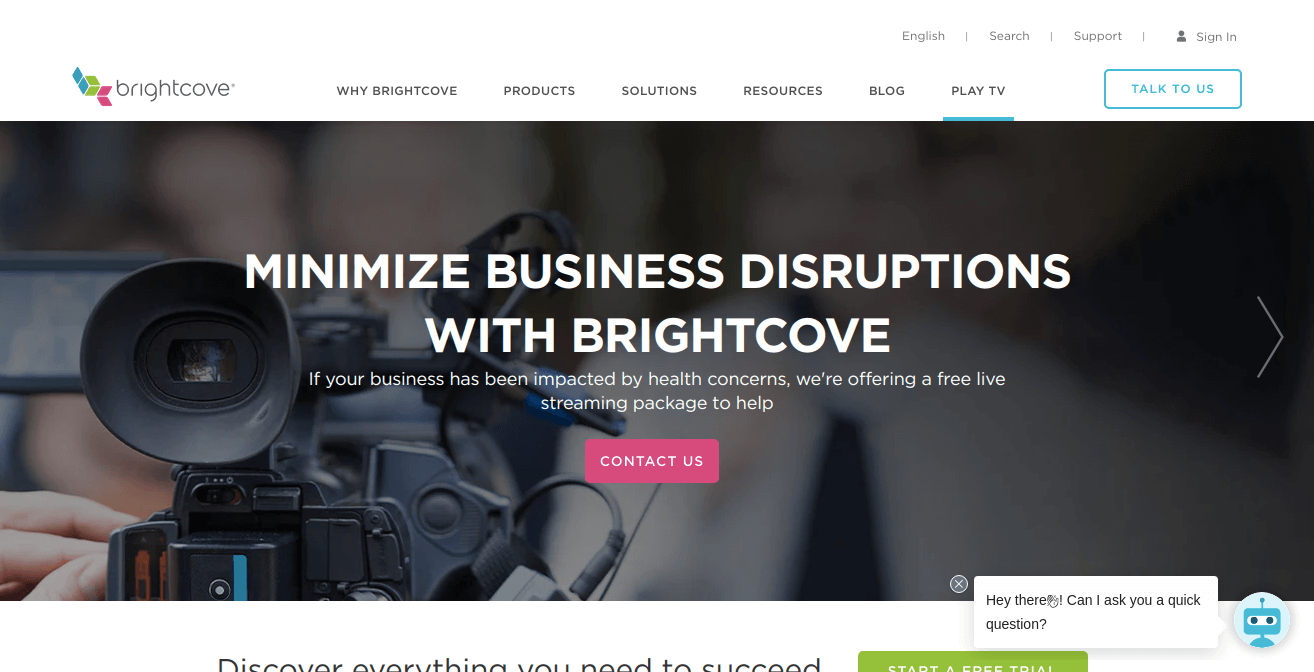 Benefits of Interactive video platform
Taking into account the outlined above, we've put together this list of benefits the interactive video platform brings. These are the main of them:
Immediate interaction
Firstly, high-quality videos impress with feasibility and easiness. The customers can see the product at different angles and while in use. Therefore, such kind of videos can persuade customers that the item is real and good in use, as well as inspire to become enthusiastic shoppers.
Sales upturn and stores management
Videos serve as a good way to effectively promote product and show it in all its glory. What's more, interactive features provide a possibility to make a purchase right while watching videos, and not closing them. Thereby, customers will avoid the necessity to access the site and search for the needed item there. That definitely improves sales effectiveness.
Shopping cart built inside a video player allows to have access to data from stores. As a result, the software vendors get the ability to manage all orders, shipments and control inventory.
Cross-Platform Compatibility
Shoppable video software allows сustomers to watch and share videos on websites, social media, blogs, emails and texts, and thus, make a purchase in any place. Retailers will not puzzle their brains anymore over how to captivate content in multiple different formats.
Additionally, video analytics shows how videos work for business. It allows to track the visits, video and product views.
Shopping Cart Integration for Interactive Video Platform
As a vendor, you know that integration with shopping carts and marketplaces is unavoidable for your kind of software. But it can be a big investment of time and money. We offer you one API by API2Cart to integrate with more than 40+ shopping carts and marketplaces such as Magento, WooCommerce, Prestashop, Amazon, eBay and much more. As a result, you can avoid all of the eCommerce integration difficulties and benefit from a robust and secure integration with various shopping platforms.
API2Cart can work with your interactive video software in the following way:
Get, add and update products
Getting product data from multiple platforms is often not an easy task. With the help of API2Cart's product.list method, your software can retrieve the list of products of any eCommerce platform you need. Thus, merchants can avoid adding products manually to your software. This feature can significantly save their time.
Keep stock up-to-date
One of the main functionality of an interactive video platform is an ability to add items to baskets directly on the video. You can easily implement it with basket.item.add method. Moreover, when an order is placed on your platform, you can update stock quantities on all sales channels via product.update method using increase_quantity and decrease_quantity parameters.
Why API2Cart?
Scalable and flexible solution. Take all the advantages from the possibility to integrate an unlimited number of client's stores with your soft via API2Cart.
Full tech support. Highly qualified support technicians are ready to answer all your questions to satisfy specific needs and demands.
Reliable data interaction. SSL certificate is used to ensure integration security together with 32-symbol API key is offered to access the system.
Well-documented API. Static and interactive documentation is available to make API2Cart an easy-to-use solution.
Single entry point. Save your time and money on developing various integration methods to access different shopping platforms as API2Cart provides one API to perform data interaction in no time.
You can find additional methods needed for integration here. We provide a 30-day trial period for you to test our functionality and see if API2Cart solves your business needs. So, in case you have questions our support team is always ready to answer. Get in touch with us to find out more.