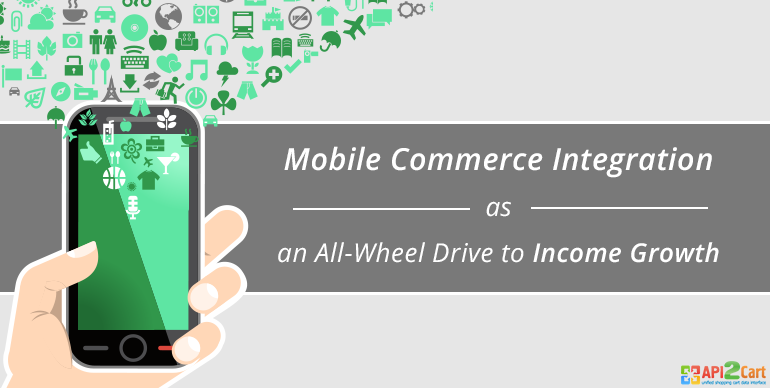 According to the research of 60SecondMarketer.com, 4 out of 6,8 billion people around the world own smartphones and only 3,5 billion use a toothbrush. As most of these gadgets are connected to the Internet, mobile shopping, as a great convenience, has outdone the ordinary purchasing via desktops. Little by little, mobile commerce has become both a common way of buying things online and a good business opportunity.
New mobile commerce solutions appear with a fast tempo, so staying competitive in this field is getting harder. To stand out from the crowd, you will need to offer something unique, something that your rivals don't have. Integration with shopping carts is a way to achieve this.
Skim through the infographic below for details on the benefits shopping cart integrations bring, integration challenges and their solutions.

Make your B2B service flourish by integrating with 40+ top shopping platforms via API2Cart. If you would like to get more detailed information on how the service works, schedule a сonsultation with our expert or leave us a message.