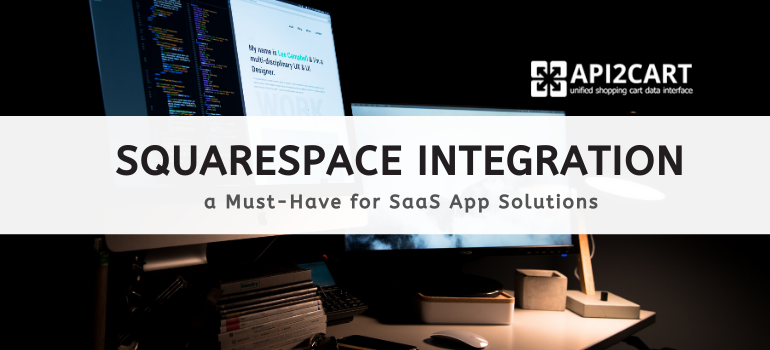 eCommerce is among the most effective and simplest ways of selling goods online, but online merchants often find it a little more challenging. Thanks to SaaS software, online retailers may perform these routine operations in a streamlined manner. One of SaaS software's core principles is the need to enable integration with various shopping services and platforms. Online store owners have at their fingertips a large range of shopping platforms, including the option of selling on many online markets. That's why the implementation and support of shopping platforms integration can be important for any SaaS software vendor.
Integrating with shopping platforms gives you the ability to grow your market and the more shopping carts your SaaS application supports, the larger the chances of addressing the needs of a larger number of online shop owners. That's also why you, as the SaaS app vendor, need to consider incorporating your SaaS software solution with as many eCommerce sites as possible, since you and your clients will benefit immensely from this sort of incorporation.
API2Cart has announced support to Squarespace upon your requests. This ensures one more way of attracting more customers for you and expanding market dominance. Throughout this article, we'll show you why the integration of your SaaS software with the Squarespace eCommerce platform, one of the evolving shopping platforms for online stores, is important for you as a SaaS app supplier.
Why Squarespace Integration is Worth Considering?
As you may know, you can create a website using Squarespace in no time, with its drag-and-drop feature to see precisely what you are doing. Squarespace allows to build a website without learning a piece of code or needing to find web hosting.
Since its launch, Squarespace has enhanced with relatively cheap domains, SSL encryption, real-time carrier shipment, abandoned carts retrieval, automated discounts and much more. According to BuiltWith, it was used to build 1.8 million websites, which means that Squarespace integration is a massive opportunity for SaaS service providers to draw more potential clients. Nevertheless, you must be cautious that attempting to access clients' stores built on various systems requires considerable technological skill, as each system has its unique way to store data. Therefore, developing several integration methods will require a long time and demand some investment in capital, that we will discuss below.
What Challenges You May Face When Developing Shopping Cart Integration?
As we analyze the integration of shopping platforms we might fairly conclude that it is one of the most challenging tasks for any business that provides some kind of eCommerce products. Integrating with shopping platforms creates different challenges, some of which are listed below:
It takes a long time for each implementation, and it's the same for Squarespace integration.
Developing integration may take several weeks or longer if you're doing it yourself.
Integration is a difficult task that requires a massive effort, experience, and knowledge. Also, it takes at least a month to complete single incorporation. So, you can assume how long it will take for your developers to build numerous integrations with eCommerce platforms.
Perhaps the biggest issue with integration with the numerous shopping platforms is the introduction of their updated versions. Your programmers could have designed the integrations based on the previous versions of the systems. Thus, while attempting to access updated versions of the data, you may encounter some issues.
All these aspects make the integration of shopping carts very complicated, so finding a way to make it simpler is crucial. The easiest thing you could do is to use a ready-made shopping platform integration solution like API2Cart, as this API platform has already implemented integration with over 40 eCommerce platforms, including Squarespace.
Your Squarespace Integration Solution
As mentioned above, the integration with multiple shopping platforms takes considerable time, money and commitment. The excellent news is that you can comfortably connect with Squarespace via API2Cart platform without investing a lot of money, time and energy on that integration.
Moreover, you will be able to integrate not only with Squarespace but also with over 40 shopping platforms such as WooCommerce, Magento, PrestaShop, BigCommerce, OpenCart, Shopify, and many more. API2Cart enables you to work with orders, products, customers, shipments, and other needed store data.
So, do not hesitate and start your FREE 30-days trial right now!