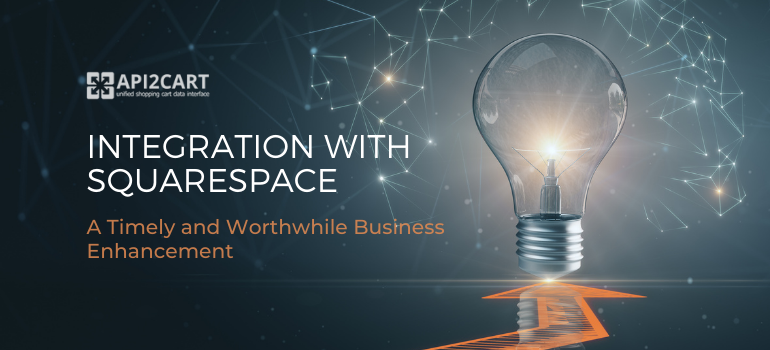 Squarespace is one of the popular platforms for online retailers to build their stores on. According to BuiltWith, Squarespace powers almost 2 million websites, which means that this type of integration provides a massive opportunity for B2B SaaS providers to draw more potential clients.
Integration with Squarespace is highly recommended for SaaS solution providers such as shipping management, order and inventory management, marketing automation, dropshipping automation, PIM and other companies who work with store data.
However, attempting to access client's stores built on various platforms requires considerable technical skills as each system has its unique way to store data. Developing integration is quite a challenging and costly process that takes a long time for each implementation.
So, how to develop API integration with Squarespace easily? Let's see the detailed information on it in the infographic below.

API2Cart provides one unified API for integration of your software with Squarespace and 40+ other marketplaces and shopping platforms. The great benefit for you is that you will forget about developing integration with shopping platforms and their maintenance, as API2Cart has already investigated the APIs of 40+ eCommerce platforms and developed integration with all of them. Every time new cart versions are released, our developers add support for them in a short time. A flowless connection will save you both time and money.
If you want to get more details connected with Squarespace integration via API2Cart, contact, or schedule a call with our manager right now.
You can try API2Cart for 30 days for free. You'll be able to see how it can help to solve your business cases connected with shopping cart and marketplace integration.
Also, in our FREE whitepaper, you can find useful info about why you need more than one integration to succeed and tips on how to connect to multiple platforms in less than a month.