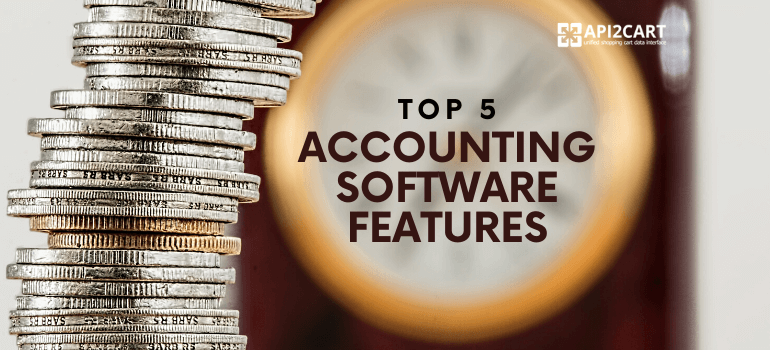 Quality service never hurts, especially if you are a business person, and much of your reputation depends on it. As an accounting software provider, you must understand that your clients believe your soft can greatly facilitate their accounting works, so justifying their expectations is absolutely necessary if you are planning on making good progress.
To help you prevent damaging feedbacks and win verily favorable ones, we have analyzed the common problems that those using accounting software usually face. Keep reading to find a list of accounting software features your clients will appreciate.
Top 5 Accounting Software Features
Reasonable Price
You have surely monitored your competitors and know much about their pricing plans. Some of them, being focused on revenue, offer fewer features for a higher price or let their clients use more only if they upgrade. That is indeed good tactics from the point of view of sales, but it also prompts a lot of users to switch to another provider.
Preference-Driven Customization
What you believe to be the best and most usable interface ever might be too much for some of your customers. Consider modifying restrictions and letting them remove unnecessary columns and information on their own.
Absolute Security
Or at least something close to that. It is no wonder that your customers would prefer the data collected by your accounting software to stay confidential. The problem of computerized systems is that they are prone to hacks and viruses, at least in theory. So it is up to you to prove your system is a striking exception. 😉
Super Agility
It mainly regards the speed of access. Accounting software is accessed over the web, which makes delays no wonder. While some of them like cheap overloaded hostings are up to your clients to fix, such ones as server and processor running the soft issues are your part.
Minimum Extra Expenses
Accounting system maintenance is more than performing upgrades to the software package. It also means doing with the need to keep equipment in compliance with new versions that may require upgraded equipment. Your work here is to downsize this need as much as possible.
E-Commerce Software Support
It is no secret that e-retail shop owners make a good deal of account software users. Thousands of them surf the web in search of the right accounting solution supporting the shopping platform they are using every day. If you do not mind all of them as your potential clients, then shopping cart integration is exactly what you need.
Before you start wondering what platforms to start with and how to connect to them in the easiest way possible, consider a couple of challenges you will face in the process of integration with different carts.
Every shopping platform has its unique way of data storage, so you will have to put a lot of effort and resources into each new integration.
Integration means doing with code. Developer services will be needed not only for integration module elaboration but also for its further maintenance.
It takes much time for a thorough integration to be written. Multiply this long while by the number of carts you would like to support.
If you would prefer it easier, consider API2Cart. It is a unified interface to connect 40+ shopping platforms at once. This means that you will get much more via just one integration. The service supports such popular e-Commerce platforms as Magento, Shopify, WooCommerce, Bigcommerce, PrestaShop, and others.
We are happy to provide you with more details. Schedule a FREE consultation with our representative and have all your questions answered.