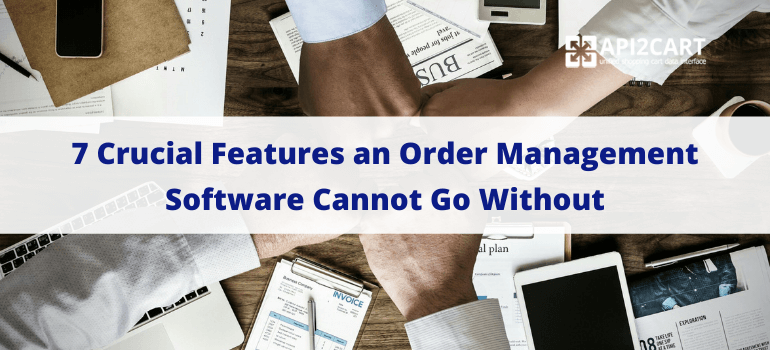 Why is it essential to use order management software? Some people think that when a visitor clicks the 'Buy now' button and confirms the order, the goal is achieved. The visitor turns into a buyer, and the money gets into the merchant's pocket. In fact, it is where the most crucial process, order fulfillment, starts. Managing to do it quickly and professionally will likely mean winning a loyal customer. However, it is easier said than done.
Merchants need to timely get notified about a new order, check the warehouse for items availability, and work out to ensure fast delivery. Things get even more complicated as the number of orders grows, especially if they come from different sales channels.
This is when order management software comes into the spotlight as the solution to all the above problems. Such services have become virtually indispensable elements of most online stores, especially those with big sales volume.
Due to the high demand, the number of order management software grows continuously, and so does the number of features they offer. However, adding new features for the sake of outrunning competitors in their quantity isn't the best strategy for gaining clients. On the contrary, merchants search for tools that fully satisfy their needs without bells and whistles. It is quite understandable - first, in a vast majority of cases, they don't have the time or desire to delve into sophisticated but seldom needed functionality. Secondly, they aren't willing to pay for the extra features that might never be used at all.
It all boils down to this - as an order management system provider, you must research the needs of your potential customers to get the most out of your solution.
List of The Most Important Functionalities of Order Management Software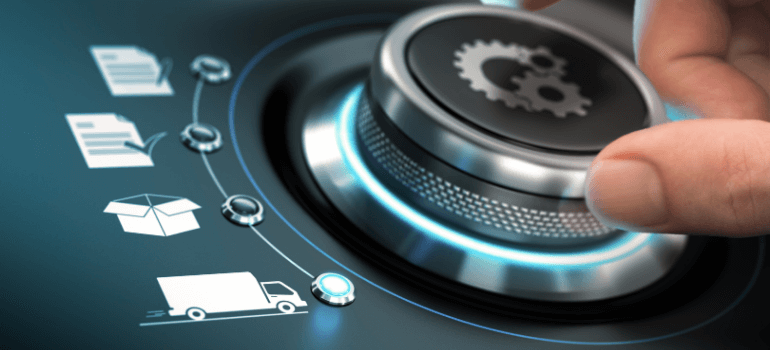 Centralized order management
Even if your potential clients own only one online store, they might be planning to extend exposure at various marketplaces like Amazon, eBay, Rakuten, etc. Your OMS should allow managing orders coming from all sales channels within one interface. This includes real-time order notifications and status updates for customer service to ensure timely order processing.
Multiple payment gateways supported and fraud check
Merchants definitely benefit from providing the buyers with a wide range of payment services to complete their transaction. Therefore, they pay attention to the order management systems that support multiple payment options. It is important to integrate with fraud check services for merchants' security.
Inventory management
Online store owners do their best to ensure good service for their clients. Syncing your inventory with an OMS is essential for this, as it helps avoid receiving orders for items that are out of stock or are no more available. This feature is also important for reserving goods added to the cart but not yet purchased and updating the stock levels correspondingly.
Fulfillment points integration
If a store has several fulfillment points, fulfillment integration enables to define which of the points to use for the order based on its location and item availability.
In case a store uses a dropshipping model or third-party services for order fulfillment, this integration lets the seller keep track of the progress -- see when the ordered item has been released for fulfillment and then get a shipping confirmation.
Shipping services integration
Even once the item is dispatched for shipping and merchant's work seems to be over, the order isn't yet completed. Both the buyer and the seller want to know 'how it goes', so integration with shipping services is indispensable. Your OMS software should provide as many shipping integrations as possible since eCommerce businesses now tend to extend the circle of delivery options for the sake of customer convenience and reduced shipping costs.
In view of the possibility of receiving payment upon delivery, this feature will allow tracking and processing payments collected by shipping companies.
Customer management
Service level can never be too high, so entrepreneurs do their best to eliminate any worries on their buyers' side and answer any questions before they're even asked. For instance, notifying a person about their order being received, processed, and shipped with detailed info on each stage. An order management system should be able to automatedly send corresponding emails using certain triggers to let customer service agents focus on dealing with individual requests.
Integration to customer service systems would be a big advantage, enabling agents to view, process, and edit order information while communicating with customers.
Shopping platform integration
Most online stores today are built on ready-made rather than custom shopping cart platforms. Consequently, the ability to extract the necessary data from them is crucial for an OMS. A big number of shopping cart integrations automatically means more potential clients.
The only issue that stops many order management software vendors from supporting many e-retail platforms is complicated development because:
it takes time to find the way of getting into each system's core and learning how to get the data from there;
it incurs high fees to the developers specializing in particular platforms;
once added, each platform integration needs further maintenance.
Still, beating your competitors with a number of available shopping cart integrations is possible in much shorter terms and a lot cheaper than you might expect. Using API2Cart, you'll only need to connect to its unified API to integrate your order management software with 40+ most widely used platforms - open source and paid, standalone and web-based.
Integration with OpenCart, PrestaShop, eBay, Walmart, Etsy and other popular shopping cart solutions will mean the following functional possibilities:
order synchronization for quick processing;
order status and order update retrieval for easy tracking;
customer details extracting for timely notifications sending;
automated product count and inventory updates notifications for customers.
API2Cart has 100+ API methods for working with orders, products, shipments, customers and other store data. You'll be able to add, remove, update, sync and delete store info from any of the shopping platforms that we support.
For more details on how a unified shopping cart integration can work for your business, contact us or schedule a quick call with our expert.
Wait!
Before you go, download the guide on how to integrate with 40+ eCommerce platforms in less than a month!
+