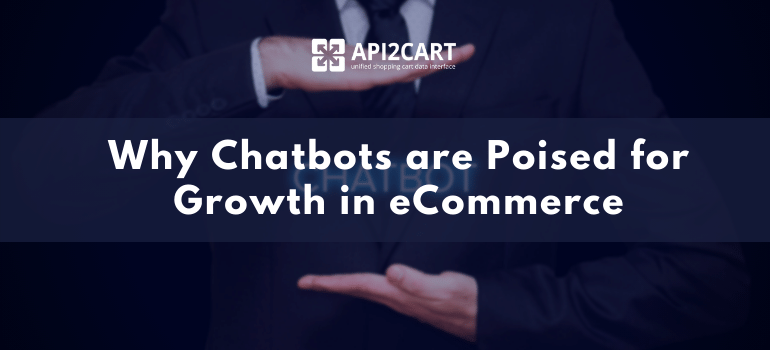 With the whole world gone online, a generation of mobile-native consumers is now a new boss in the house. They set their rules, express love and hate through emojis, and believe that the future lies with artificial intelligence. Today we will discuss the upcoming technological hype, chatbots, and how they can put eCommerce on the next stage -  conversational commerce.
Mom, Dad. This is Chatbot, He is Going to Live With Us
Shopping has never been easier and faster since the advention of eCommerce. No assistants coming to ask how they could help you (and doing it with starving eyes to make you feel guilty for just taking a glance at the assortment). Just you, online store and quiet scrolling of the feed.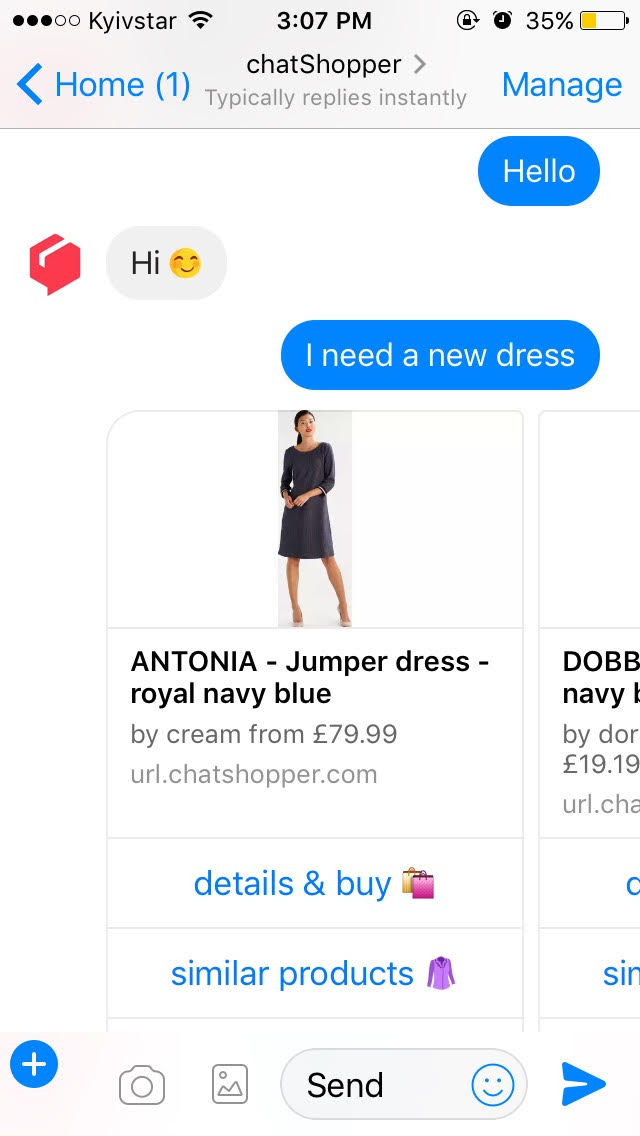 The sky is no limit for eCommerce when it comes to simplifying the user experience. An epic saying by Marc Zuckerberg has turned into a massive prediction: "We think you should message a business just the way you would message a friend". Since then each online store must have been repeating it as a praying because recently eCommerce chatbots have made a real boom.
Robot Revolution is Happening Now. Chatbots are Making it Happen
80% of business owners stated they are planning to implement chatbots by the end of 2020. Right now 3 firms out of 10 have chatbots, but in three years only 2 out of 10 won't have one! This makes me sing an updated John Lennon's "Imagine all the people… shopping with chatbots!"
Artificial intelligence advances in natural language processing (NLP), which makes both written and voice requests understanding accurate by over 90% for the machine, are of a special interest for eCommerce store owners.
Chatbots are meant to become an ultimate source of relevant suggestions and support for shoppers:
chatbots can get and respond to complaints and inquiries faster and easier
chatbots do not need to be reminded to get back to the customer
chatbots can provide more apposite content
chatbots do not get tired or irritated, they don't have "bad days"
So everyone is trying to make it as simple and personalized as possible. The rise of sensors, wearables, the quantified self-movement and advances in data science and analytics are bringing never imagined before levels of personalization and predictive assistance capabilities. This way apps and websites will no longer be the way people shop because chatbots can treat them like good old friends.
Besides that, eCommerce store owners decide to maintain a chatbot basing on some reasonable arguments.
1.Chatbots never feel exhausted or sleepy (whereas people usually do)
Chatbots can assist 24/7 without getting tired and grumpy. Customers do not feel frustrated asking the same question, again and again, lodging a complaint or making a suggestion, and then not receiving a response for days.
Chatbots are also capable of fielding hundreds of requests at the same time, so they can potentially be handling hundreds of sales at once.
Moreover, it's predicted that brands will adopt chatbot technologies to enhance "conversational eCommerce" ‒ the concept of using bots to stimulate conversations with customers to push them to browse more and buy more goods. Therefore, a human workforce won't be needed to convert people into customers.
2. Chatbots are learning to empathize (most shop assistants do not want to)
Thanks to the mentioned above NLP technologies, a chatbot can distinguish either cheerful or dissatisfied mood and generate a relevant response.
Besides humanization, chatbots are expected to demonstrate the ability to joke, give tips and support, and analyze contexts to use the right words, even slang.
The ability to empathize will also help chatbots learn about suggestions and keywords that influence customers' moods and will help marketing teams build better strategies for customer acquisition.
3. Chatbots influence customer behavior (just like the sales manager of the month does)
While UX and marketing experts are puzzling why some customers leave the store without purchasing anything they put in the shopping cart after spending some half of a day there, the truest answer would be: because life happens. The baby cries, the phone rings, or they suddenly realize school is ending.  Life just gets in the way sometimes.
Having a chatbot means a retailer can exhale. If a cart is left, the bot can prompt the user with helpful reminders or offers of assistance should they be experiencing problems.
4. Chatbots save money and honey (while employees most probably expect salary)
HR bills have always been a headache for businessmen. With process automation through chatbots and other technologies, up to $23 billion of customer support costs can be cut solely in the US, this is approximately 30% of the tasks performed by the contact centers.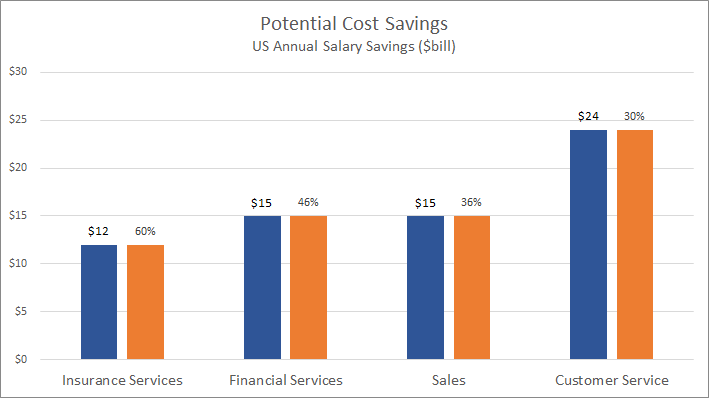 Source: BI Intelligence, The Chatbots Explainer, 2016
eCommerce Stores are Looking for a Chatbot Like You
eCommerce seems to be a thriving ground for chatbots. However, conquering this market can be hindered by integration difficulties. To be able to work with online merchants, chatbots have to develop integrations with shopping carts and marketplaces.
Each eCommerce shop is built on a certain shopping platform (outpacing your question: yes, there are dozens of those). Logically, the more shopping platforms you can integrate with, the more clients you can get.
A unified API by API2Cart makes the matter with shopping cart integrations as simple as possible. We have all the functionality and methods necessary for any eCommerce chatbot:
If interested, do not hesitate to contact us right now to discuss details or simply sign up to get acquainted and look around.