Lead Your Business to Success with Shopify Shipping Integration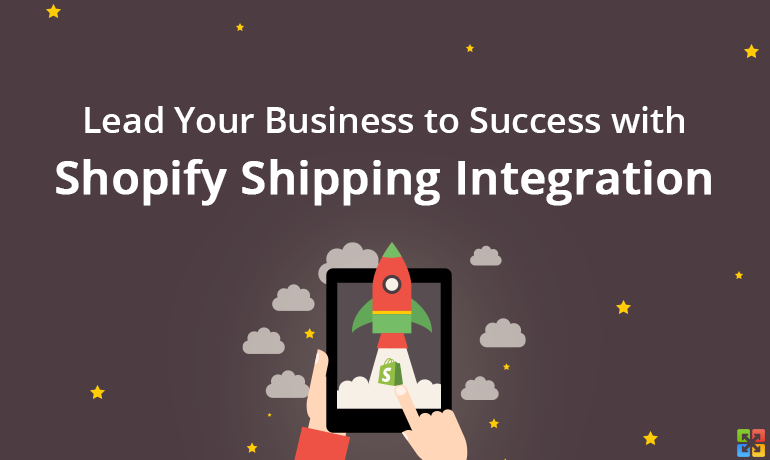 E-Commerce is today more than just popular, it has deeply grown into our lives resulting in thousands of online shops appearing every day. It might seem easy for people eager to make money online to open an e-retail business but it's more than just creating an e-shop. After a merchant has opened a store, they have to organize a bunch of operations, and shipment is one of them.
Shipment is a process of transportation products from the supplier or seller to the customer. Being a part of every e-retail business, it makes an excellent opportunity to build a profitable business on top of it. Just imagine: millions of e-stores, and they all need your shipping system's help.
About Shipping Systems and Challenges They Face
A shipping system is a tool that helps e-Commerce sellers to pick, pack and ship all ordered products to their customers. It releases merchants from many headaches and assists them to provide their clients with an excellent service. If you're one of such system providers, then you need to get various information on orders and customer details to meet all clients demands.
The problem that you'll face is that e-retailers build their online stores based on different shopping platforms, and each of them has its specific way of data storage. Thus, you'll need to elaborate separate integration module for each cart in order to extract all the necessary data on orders, products and customers' details. But the process of integration module elaboration is long and complex, and requires developer expertise that will cost you much money. If you're wondering which cart to start working with, consider to take a closer look at Shopify.
Shopify is a well-known shopping cart that has 8 years of experience and is widely used all over the world. Connection with this e-Commerce solution will expand the number of your potential clients up to 165 000 in no time. Therefore, Shopify shipping integration can greatly improve your business and bring you enormous advantages. So how to perform integration with such beneficial shopping platform in the shortest terms and with fewer efforts?
Your Integration Helper
API2Cart is a reliable solution that helps shipping system and other software providers to successfully overcome many problems related to establishing interaction with various shopping carts. It is comprehensive service that thanks to unified API allows software owners to perform integration with not only Shopify but also 30+ other shopping carts. Among those platforms are such widely used as Magento, WooCommerce, Prestashop, BigCommerce, X-Cart and others.
If you decide to perform integration via API2Cart, you'll get the possibility to connect your shipping system with Shopify and many other top shopping platforms at once. You'll be able to easily get all the information necessary including clients' names, shipping and billing addresses easily. The service also allows you to get orders with related data and process them within your system. You can sync completed orders on various shopping platforms and meet all clients' needs.
In order to make the process of integration even more attractive, API2Cart offers a well-documented API and full technical support. In addition, you will get a secure data interaction, as service uses SSL certificate and a 32-symbol API key to access the system.
Leave your doubts behind and don't waste the chance to boost your business and integrate your shipping system soft with top shopping platforms via API2Cart. In case you have any questions, don't hesitate to schedule a FREE сonsultation with our representative.