Order Management System Integration: Flow in the Industry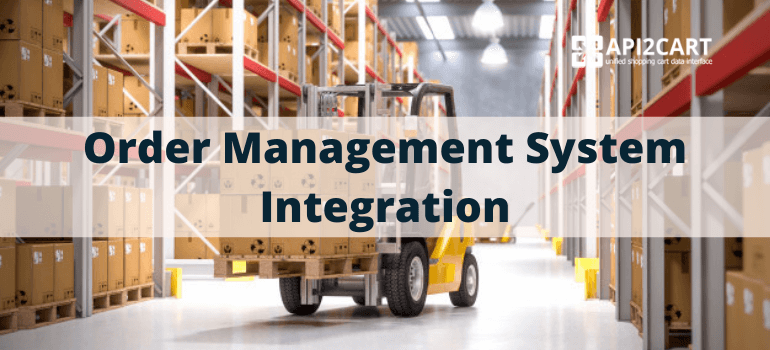 Just imagine thousands of order streams going through numerous channels and getting an unregulated flow. It becomes harder to stay afloat and cope with that torrent which makes you sink like a rock but does not pull to the bank. It feels like you are drowning in the depth ocean. Maybe, sound similar to your situation? Get a life-boat to survive in the deep water and ride the eCommerce wave with the order management system.
Aiming to simplify and streamline the fulfillment process,
order management software
provides merchants with a possibility to manage orders via multiple channels from one system. As a matter of a fact, service syncs in real-time and checks the new events notifying vendors about them instantly.
In order to satisfy all client's needs, order management system providers have to integrate their soft with various shopping carts to gather necessary information. However, accessing users' data on different platforms requires strong technical expertise as each solution has its own specific way of data storage. Thus, designing multiple integration methods will entrench you upon considerable time and need some money expenses.
To put it in nutshell, finding a simple and effective solution for data interactions between your business soft and various shopping platforms can be a solution to the problem. Integration with multiple platforms via API2Cart appears to be an effective way to overcome this challenge. It provides single API to perform connection to 40+ shopping platforms at once, including Magento, WooCommerce, Bigcommerce, Shopify, PrestaShop and many others.
API2Cart enriches order management soft possibilities and allows to:
Integrate order management system with multiple shopping platforms;
Retrieve orders and customers with related information from eCommerce store, process it within your system and provide your clients with robust order management opportunities;
Sync orders placed on the e-stores and various marketplaces to manage them in seconds;
Get order status and order update to perform their tracking easily;
Retrieve customers details to send notifications about their orders anytime, anywhere;
Perform product count and notify your customers on inventory updates at once.
API2Cart's flexible infrastructure enables adding an unlimited number of clients' stores taking into consideration all the unique business needs and demands. Single entry point for multiple shopping platforms willsave your time, money and efforts on developing different integration methods. Both static and interactive docs are presented to outline patterns on how to work with the service. Our dedicated team of engineers and managers are always ready to answer all dizzying questions and solve the issues. Moreover, it's feasible to broaden functionality on the request. SSL certificate is used to ensure integration security as well as you are offered a 32-symbol API Key to access the system.
So, in case if you provide order management service and can't solve the problem of performing integration with shopping carts, don't hesitate to contact us. Schedule a FREE Consultation and our representative will answer all questions helping to survive in the surging sea of orders.