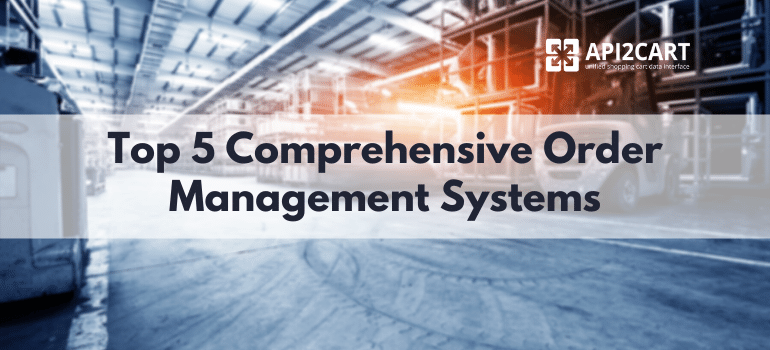 Order management is one of the most important and complex aspects of eСommerce business. It involves fulfillment and keeping track of orders, managing customer data, cash flows, organizing shipping, and many other related processes. It's a lot of balls to keep in the air, and the risk of mistakes is very high. That's where the order management systems can be a salvation.
A good order management system (OMS) goes further than just organizing the order fulfillment process. It can also cover customer service, call center and inventory management, POS, marketing and accounting, forecasting and purchasing.
Using order management systems reduce errors and give eCommerce owners a better grasp of sales and shipping processes, stock levels, order statuses, shipping partners, general business performance, etc.
There are a lot of solutions for order management out there, but let's take a look closely at 5 leading ones.
Top 5 Order Management Systems in 2020
Linnworks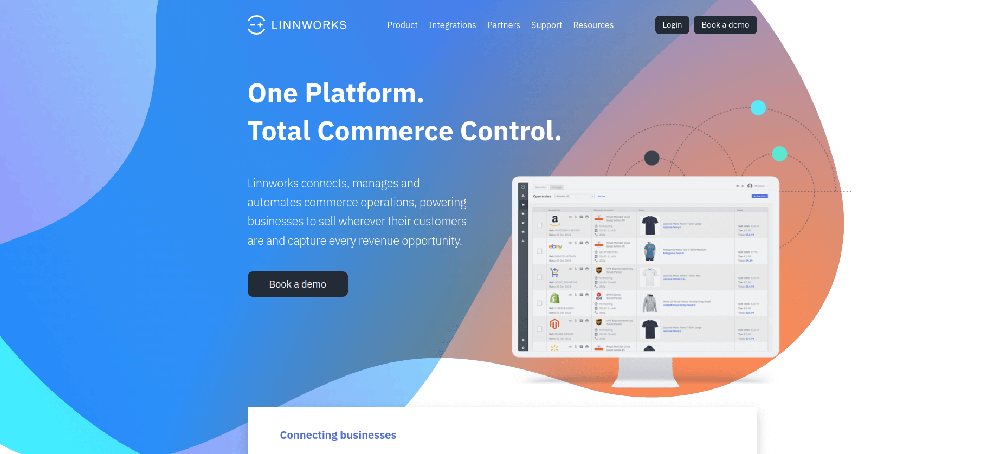 Linnworks is a great solution for multi-channel handling, as it integrates with more than 65 marketplaces, shopping carts, and shipping companies. It has a bunch of features for automating eCommerce business processes like inventory, stock and order management, shipping, listing, reporting, etc. This software is excellent for linking stock and keep it updated, ensuring you don't oversell, and audit trails.
Linnworks offers cloud-based management. They store customer's data on Amazon EC2 cloud servers. It comes very handy when you are away from the office desktop software. Linnworks enable to make great sales reports, which can make purchasing teamwork more effective.
Linnworks also has a great translation tool, which gives retailers an option to select which countries to list to and the translation services they like to use. All in all, Linnworks software fits for both small and large scale businesses.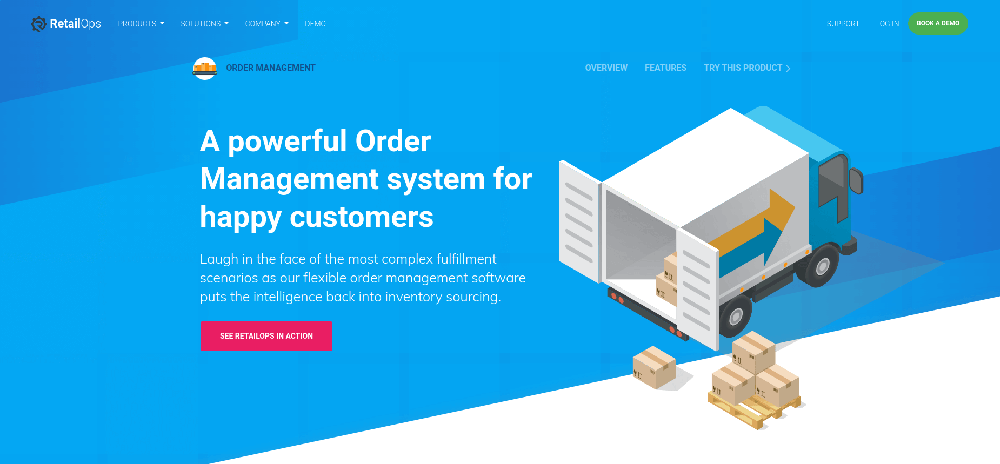 RetailOps offers a distributed order fulfillment management tool that can streamline even intricate order management tasks and processes. It is a cloud-based software which integrates with marketplaces, shopping carts, and accounting systems, including Magento, ASP.NET, eBay, Amazon, Channeladvisor, Intuit QuickBooks and PeachTree by Sage. RetailOps was developed to manage complex omnichannel retail operations. It covers the following functions: purchasing, warehouse, product, feed, order and report management.
RetailOps does a great job on order fulfillment, and their WMS improves warehouse efficiency. It seamlessly puts orders from all sales channels and manages order fulfillment in one central place. It tracks inventory through warehouses, transport companies, suppliers, and shops. RetailOps also has a great drop shipping catalog management tool.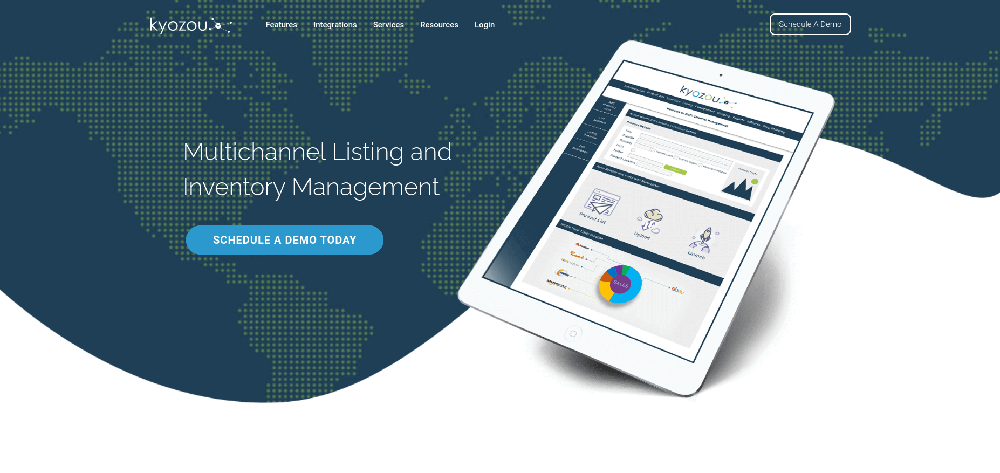 Kyozou is an all-encompassing software that includes order, inventory and multi-channel management, shipping, customer success, reporting, technical support and other features for eCommerce handling and fulfillment. It integrates with marketplaces like eBay, Amazon, Newegg, Reverb, and Kyozou Webstore.
Kyozou's shipping and order automation system saves much of customer's time and helps to organize the multichannel business. Also, it offers listing management tool that streamlines posting and relisting items. This software works with the following delivery companies: FedEx, UPS, USPS, DHL, Canada Post, Auto Shipping Processing and Shipping Calculator.
Kyozou has a distinctive customer support, and it always reacts quickly to customer requests.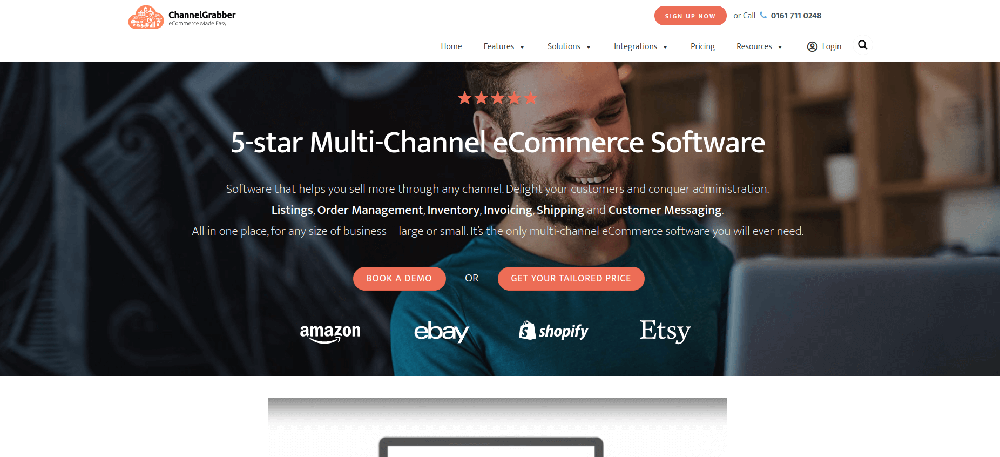 ChannelGrabber's order management system integrates with a lot of popular marketplaces, web-stores and shipping carriers like Amazon, eBay, Cdiscount, EKM, Bigcommerce, Shopify, Woocommerce, ParcelForce, DPD, Royal Mail, myHermes and DPD Local. ChannelGrabber easily adapts to different business needs and scales.
ChannelGrabber is easy to use and navigate. Its interface is understandable even for users with little experience of working with such systems.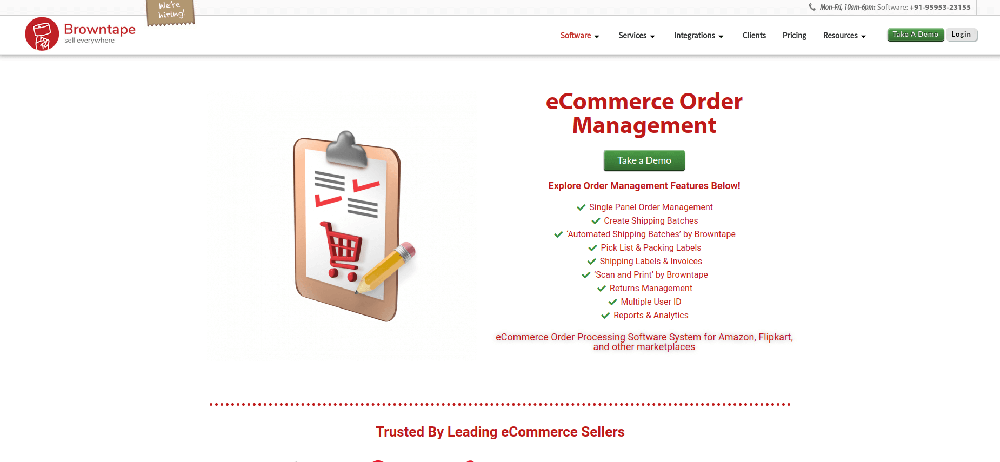 Browntape integrates with various online and offline marketplaces, as well as with brick-and-mortar stores. It supports Magento, Shopify, Kartrocket, Zero, Amazon, Flipkart, Snapdeal, Jabong, Myntra and others. Browntape has an understandable and useful interface, so you can see all data about order just in one page: order's location, purchased and shipping details, etc. It's very useful to have all important information in front of you when customers inquire the data about their orders.
Also, this system allows filtering order and users by any detail, like customer name, marketplace order id, phone number, pin code etc. It makes finding the needed order the matter of a few seconds.
Summing up
In this article, you got acquainted with 5 reliable order management companies. Now, you can choose which one is the most suitable for your eCommerce business.
If you are interested in integrating your order management system with 40+ shopping carts and would like to talk over the details, feel free to schedule a consultation with our representative or try how API2Cart would work for your business.