How can I disable notifications from API2Cart?
You can disable automatic notifications from Data2CRM in the two different ways:
Click the right mouse button on the notification and choose "disable notifications from www.api2cart.com".
Go to API2Cart website and press on the lock symbol in the address field. Choose "Use global default" from the drop down list.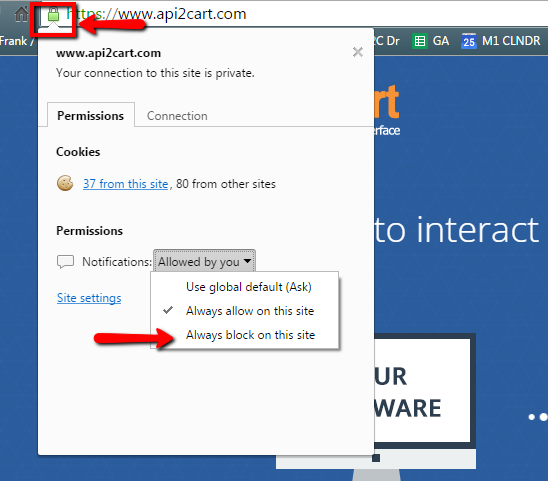 Posted in: Security and Privacy