How to Create FTP Credentials
1. Open cPanel and find the FTP Accounts icon.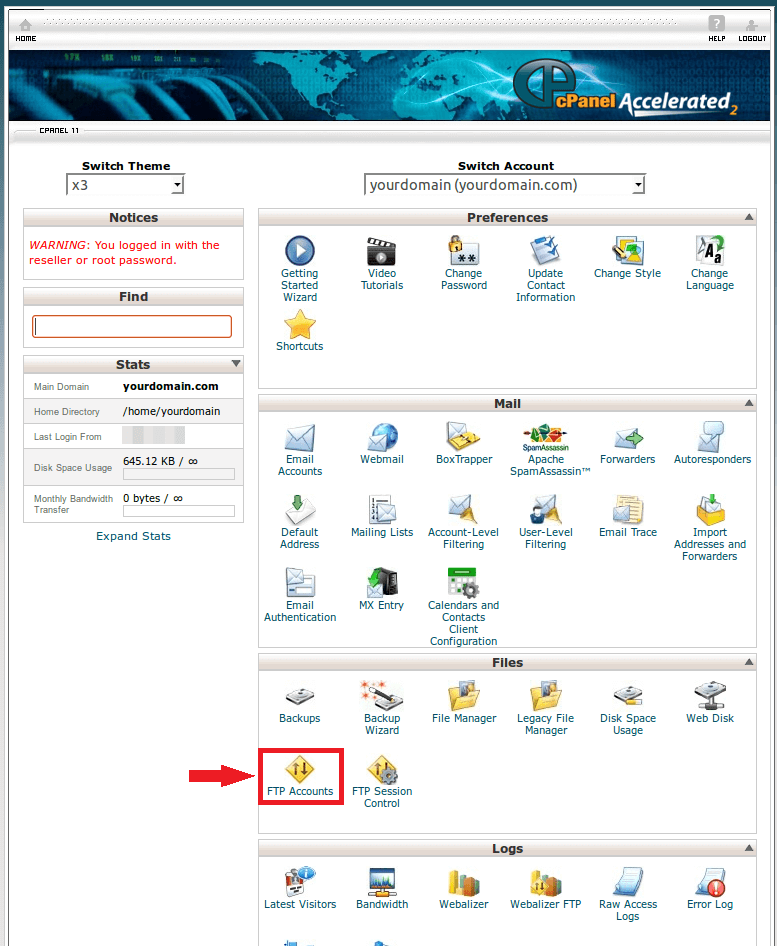 2. Add an account to allow access to your server via FTP.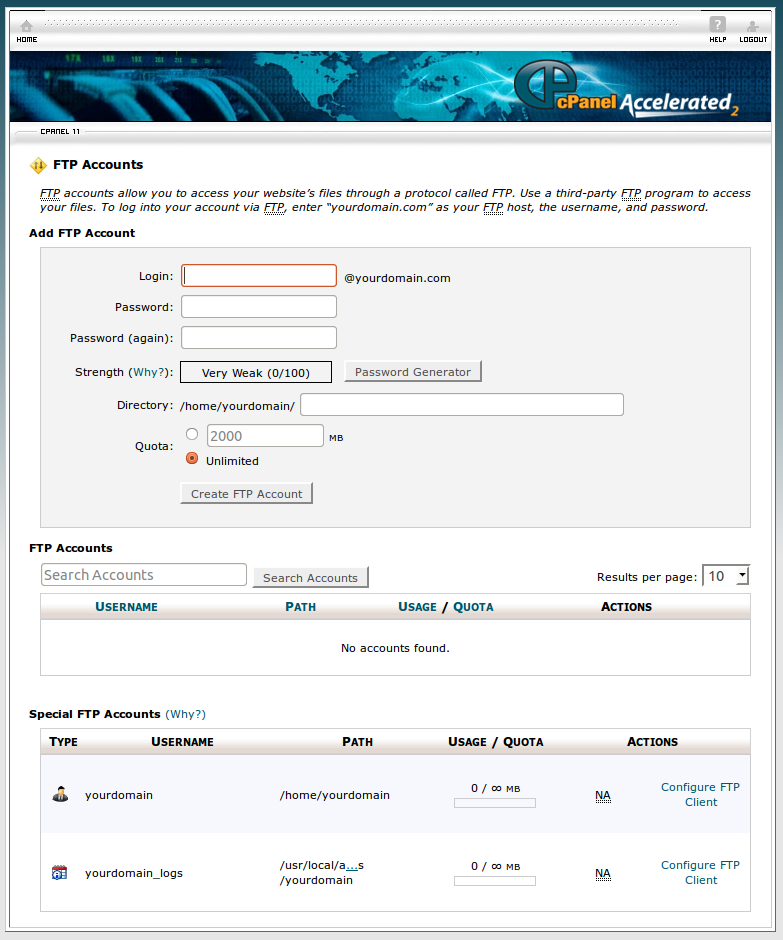 Fill in the following fields:
Login

(it is the username for FTP access);

Password

and

Password (again)

(you can use

Password Generator

create random passwords);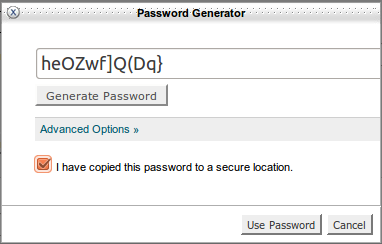 It is recommended to use strong passwords. The system will show you whether your password is strong enough.
Directory

(it is a root directory for FTP access; it is recommended to change it for public_html);

Quota

(it can be left without any modifications).
After you have filled in all the information necessary, you get something like this: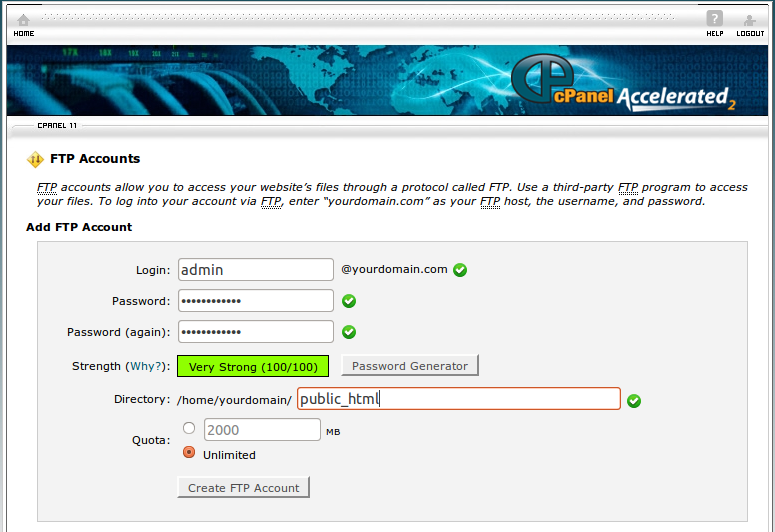 3. Click on Create FTP Account and have your account created.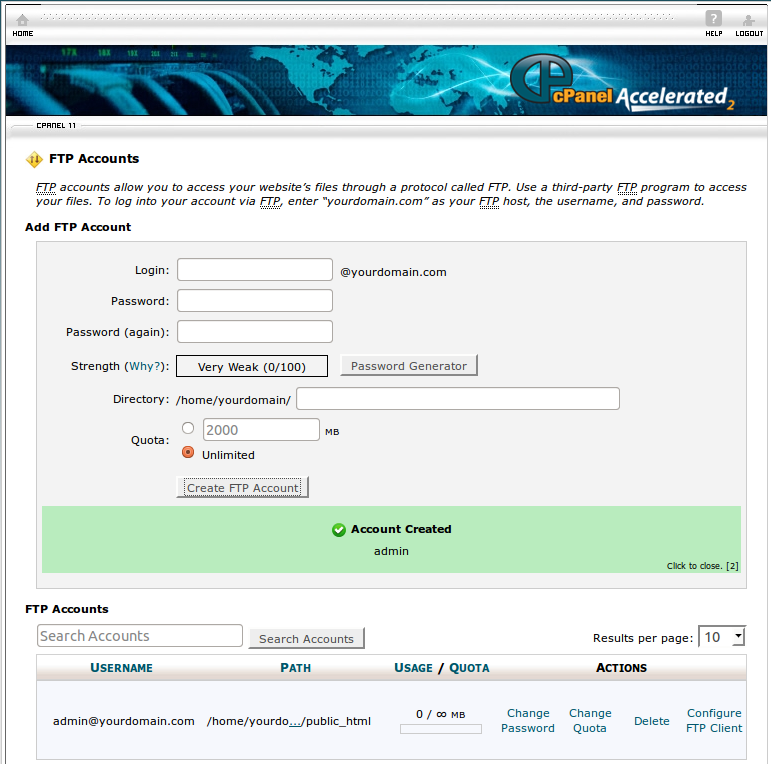 Posted in: General Service Questions