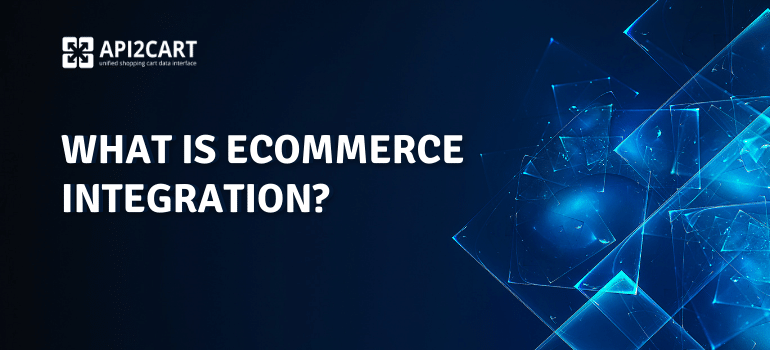 If you are a software developer, chances are you've heard of "eCommerce integration." But what is it, exactly? In short, eCommerce integration is the process of connecting an eCommerce platform with other software applications. This can include everything from accounting and point-of-sale software to shipping and fulfillment solutions.
Why is eCommerce integration important? Because it helps businesses automate key tasks and processes, resulting in increased efficiency and productivity.
Companies that provide eCommerce software require integrations with eCommerce platforms to build connections between their products and platforms and marketplaces like Amazon, Magento, WooCommerce, Neto, Shopify, CommerceHQ, etc.
An eCommerce integration is a way to connect eCommerce software with shopping platforms so that the former can perform its functionality using data retrieved from the latter.
eCommerce software providers that work in the sphere of order and inventory management, product information management, dropshipping automation, marketing automation, POS, shipping management, ERP, PIM, and data feed management must have access to shopping platforms' data connected with products, orders, and customers. Solutions such as these require data from the e-store to perform their specific functions, and they can help e-merchants automate their business operations.
API2Cart's unified API allows its clients to connect their eCommerce software and applications with more than 40 shopping platforms, such as Magento and Shopify, in one go.
API2Cart uses the REST API standard to ensure that your app or software communicates with shopping platforms. With API2Cart, there is no need for developing separate eCommerce integrations, further maintenance, and updates.
API2Cart allows you to access essential store data from multiple shopping platforms. The service lets you easily retrieve, add, delete, and modify any information. It includes data on products, orders, shipping details, customers, and much more.