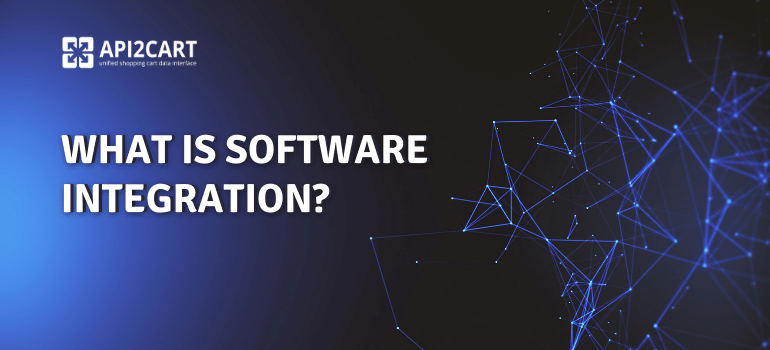 What is software integration? Software integration is the process of connecting two or more software solutions to work together. This can be difficult, as each software solution is designed to work independently. However, integration is often necessary in order to get the most out of your software investment.
One of the most common integrations is between eCommerce software and shopping platforms such as Shopify or WooCommerce. Integration with eCommerce platforms is mandatory for various software solutions to function correctly. For example, it is necessary to order management software, shipping solutions, warehouse management systems, marketing automation software, dropshipping automation solutions, etc.
Integrating your eCommerce software with a shopping platform can simplify your overall workflow and save time and money. In addition, integration can provide access to features and data that would otherwise be inaccessible. The integration development with platforms like Magento, Shopify, WooCommerce, or Wix allows you to access data from the online stores built on them. It can include data on products, orders, prices, shipping details, etc.
If you're considering integrating your software with eCommerce platform solutions, be sure to consult with a professional to ensure that the process goes smoothly. API2Cart is a service that allows you to connect your software with multiple shopping platforms easily. With API2Cart, you can avoid the drawbacks associated with manual integration and connect your software with Magento, Shopify, WooCommerce, etc.
API2Cart provides a unified API that lets you access data from multiple shopping platforms from a single point of contact. API2Cart also offers a range of features that make it easy to manage your clients' e-store data. As a result, API2Cart is an essential tool for any software business that needs to connect with multiple shopping platforms.