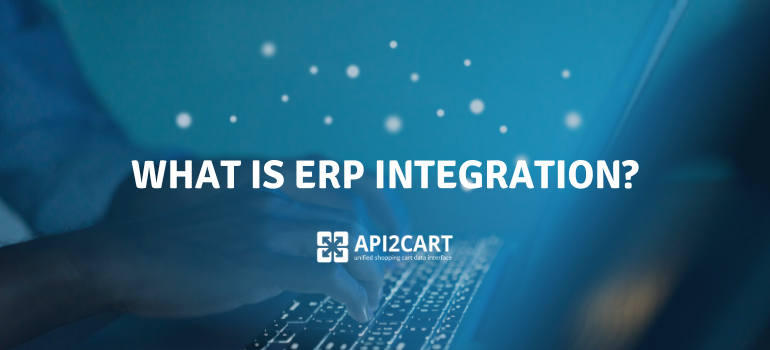 The Crucial Role of ERP Integration for Software Developers
ERP belongs to software and systems that combine all business processes: finance, production, supply chain, sales, purchasing and others. At the base level, ERP combines these processes into one system, as well as data from financial to material and human resources, to support enterprise-level planning and operations.
Availability of centralized ERP is critical for an eCommerce business and its objectives, and the integrations you choose reflect your success.
ERP integration is a method by which the company connects its ERP (Enterprise Resource Planning) software to other programs. The goal is to share data info between systems to improve productivity and to create a single source of data.
It means that relevant information can be exchanged quickly and easily between solutions.
For an ERP solution, it is important to manage all processes related to e-shops quickly and without any problems. It includes order processing, stock monitoring, individual reports, optimization processes and offering additional services. However, to do all of this, you must properly integrate your solution with the eCommerce platforms that store owners use for their business.
Without ERP integration with shopping cart software such as Magento, Shopify, or Wix, you will not be able to work and get the information you need for your system.
Because setting up an integration for your ERP solution takes a whole lot of time, money and involves spending numerous resources, it is only logical to use a third-party tool such as API2Cart. It is a unified API integration service that allows you to enjoy a seamless connection with 40+ various shopping platforms at once.
Once you have established a connection with API2Cart, you can quickly access data from your customers' e-shops and use it for your needs. Of course, you do not need to worry about supporting the integration, because we are responsible for it.