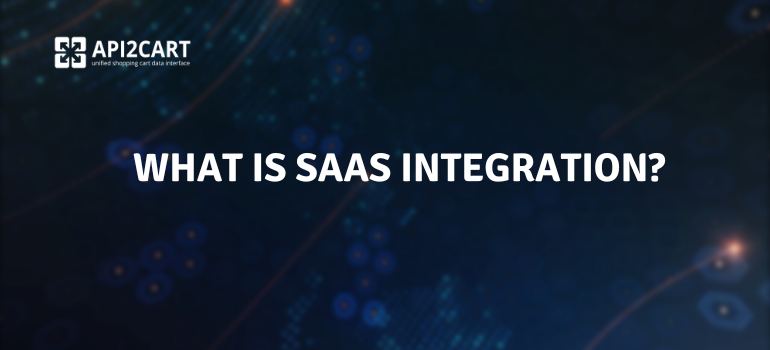 Discover SaaS Integration for Your Software that Allows You Grow Ease
In this competitive environment, one way to gain a larger share of the market is SaaS integration. The more integration with eCommerce platforms you support, the better the chances to expand your customer base.
So what is SaaS (Software-as-a-service) integration? SaaS integration is the process of connecting a SaaS application with another software or cloud-based app through APIs, which allows each solution to work together in a functional way. As a result, once connected the app can request and share data freely with the other system.
One application may require information created in another program. Without integration, your consumer will have to manually enter data from one solution into another, which can be time-consuming and cause mistakes.
All features offered by SaaS applications cannot be implemented without real-time management of orders, products, clients, etc. Namely, they fully depend on eCommerce integration.
SaaS integration with an eCommerce platform simplifies your workflow and saves time, money, and resources. In addition, it allows you to access data that would otherwise be inaccessible. For example, the integration development with platforms like Magento, Shopify, WooCommerce, or Wix provides access to data from online stores built on them. It includes product data, order details, price information and shipping details.
Many SaaS providers can take a lot of time and experience to understand the logic of each system. As a result, integration with a single shopping platform is difficult, but when we talk about connecting to many systems, it becomes much more complicated.
The easiest way to develop SaaS integration with eCommerce platforms is by using an iPaaS solution like API2Cart. It provides a unified API for integration with more than 40 shopping platforms such as Wix, Shopify, Magento eBay, Amazon and many others. As a result, your SaaS application will receive, add, update and synchronize different store data, such as order, products, shipments, customers, categories, etc.