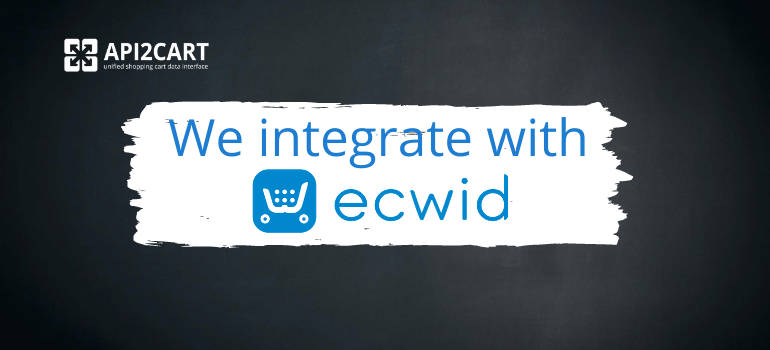 Following the customer inquiries, API2Cart expands the list of supported shopping carts. Welcome Ecwid to our growing family of shopping platform integrations!
Ecwid is a powerful global platform that has been on the market since 2009. It operates in 175 countries and has more than millions of active sellers. Ecwid is the most used eCommerce app on Facebook with over 800,000 stores. Integration with Ecwid opens a massive pool of potential clients for your SaaS software.
Integrating with Ecwid via API2Cart makes it possible to work with its database in the following ways:
Get product lists with names, descriptions, prices, categories, etc.
Count and get the list of  categories in a store
Get lists of child items
Get store info like name, language, currency, timezone, weight units, carrier info, etc.
API2Cart supports a great number of API methods that allow to work with all the needed data retrieve from stores based on this eCommerce platforms. For example:
The full list of the supported API methods for Ecwid you can find here or in our detailed API Docs.
If you are interested in integrating your software with Ecwid or other popular shopping carts, schedule a call with our representative.