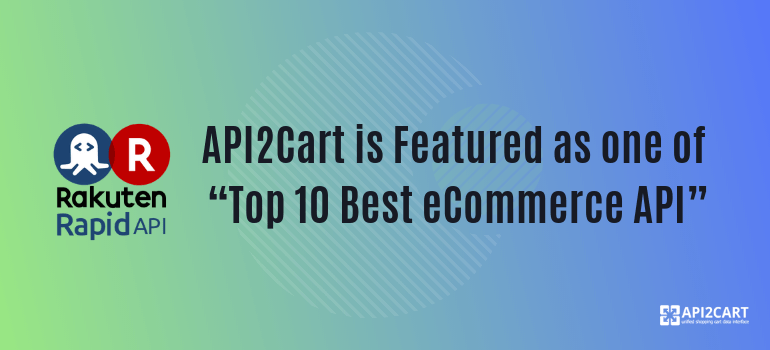 We at API2Cart are so excited to be included to the list of top 10 eCommerce API by Rakuten RapidAPI.
Rakuten RapidAPI recently released an article titled "Top 10 best eCommerce API: Amazon, Shopify, eBay and many more" which contains a list of APIs ranked based on the following criteria:
API Features

: an in-depth look in some of their most advanced features of APIs

Popularity

: the popularity of each of the eCommerce platforms to determine the best platform to integrate into your website, app or store to help you maximise sales

Price

: the cost of using each of the APIs
Rakuten RapidAPI is the world's largest API marketplace with 8,000+ third-party APIs and used by over 500,000 active developers. It helps developers to build transformative apps through the power of APIs.