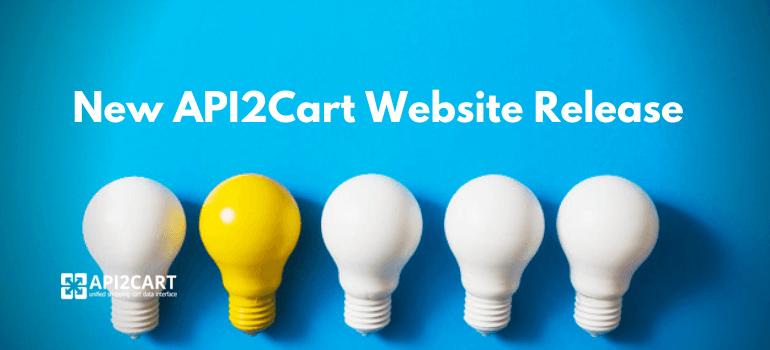 API2Cart is proud to pass you a fresh portion of news! We are pleased to announce the release of our brand new website with an updated look, user-friendly navigation and much more improvements to fulfill all customer's expectations.
For now on, all API methods that are supported by API2Cart are separately displayed on our new site. So, you can navigate through them and see or try out how they work as well as find all supported platforms for each method.
The most expected and desired improvement is the documentation for developers that is now available in a new updated look. It is a result of hard and dedicated Dev Teamwork. New Docs outline best practices and patterns on how to work with API2Cart and will make the service a clear tool to use.
A new section 'Our Clients' is here to show you who have already used API2Cart and how it has improved their business. And one more, our honest confession - API2Cart Team, your unfailing peacemakers!
Moreover, this is not a limit to new API2Cart's surprises. Soon, we will be happy to present to you more improvements and changes.
We hope that you will enjoy surfing our new website finding more useful information and this will be one more way to strengthen our business relationships.
P.S. Please, leave feedback about our new website as well as inform us about all the improvements that you want to see. We really appreciate your opinion.