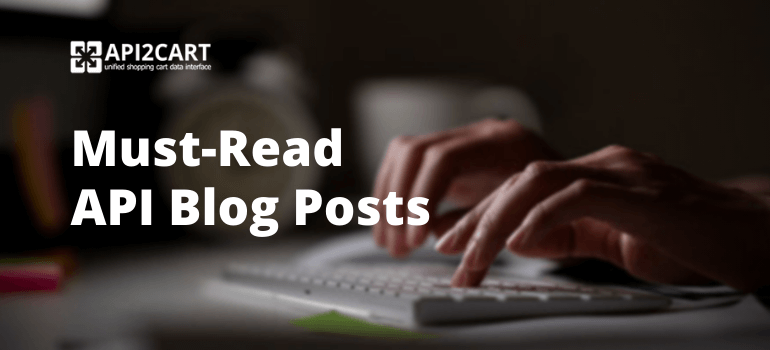 It is almost the end of March which intends that winter is no longer coming. 😉 Well, at least for the next six months for sure. Meanwhile, the first quarter of this year is almost over, and this means that it is high time we started writing the review of the most viewed and appreciated articles of the last three months.
The recent Remarkable find of the week: A Completely New Look on REST  has blown into a keen and active interest of our readers. The blog post tells on an article written by Mike Schinkel that many developers found hilarious. Even Kin Lane did not resist the charming ideas of the author and left a comment. Read and get enchanted by the piece of writing as well.
Last month, Manfred Bortenschlager, an API enthusiast working for 3scale and writing for API Magazine, gave an interview to API2Cart. "APIs are an extremely effective and elegant architectural way to exchange information", he says. If you agree, read the interview and get inspired with his profound insights.
REST vs. SOAP is a hot topic among developers. A great number of programmers found the two of our posts on the issue very interesting. Have a look at When REST Leaves SOAP Rest and REST vs SOAP – Feel the Difference [Infographic] to finally comprehend the contrast.
Although started in December 2014, the 5 Axioms of the API Economy Series continued in the year 2015 as well. It found many eager readers and thus proved to be a gripping set of articles. You can find the 5 axioms and their interpretation below:
API Glossary: Set the Record Straight gives a brief list of terms that a non-techie person might find very useful. Read the explanations to get a clear idea of what Application Programming Interface is.
Bugs are not awesome, and Bugsnag Integration or How to Deal With Bugs Wisely conveys how our service makes them disappear. Learn our PHP Developer's experience by reading the article.
The final paragraph of the listing is dedicated to checklists. They both gathered wide audience although being written on different topics, an API-creation related and business ones. Read API Checklist. Things to Consider When Creating an API and A Checklist for Success or How to Make Your Business Prosper to make sure that either your API or business are as well-thought-out as possible.
We hope that the top API blog posts of the last three months mentioned in the review helped you find the very topic you have a keen interest in. Do not forget to come back to our blog to find more useful API articles.
If you have some questions regarding the work of our service and would like to know how to integrate with 40+ shopping platforms at once, do not hesitate to schedule a FREE consultation with our representative.