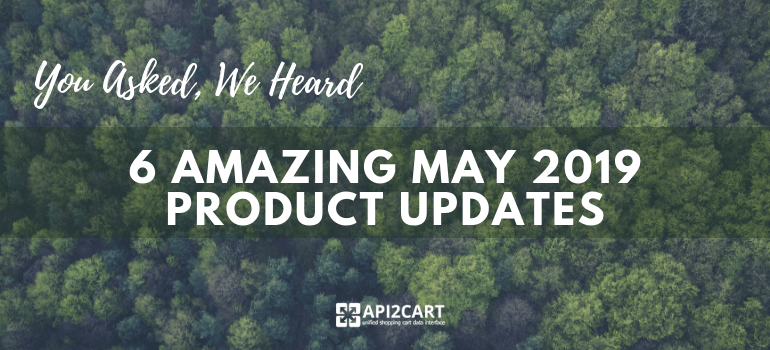 Welcome to the monthly edition of new features, updates and improvements from API2Cart! Here is a list of some highlights: new methods for Prestashop, Demandware, webhooks for Magento, WooCommerce and support of Shopify multiple currencies.
1. Get notified about basket updates on Magento and WooCommerce.
We've added basket.add, basket.update and basket.delete webhook events for Magento and WooCommerce.
2. Create WooCommerce plugins using Plugin builder.
3. Add products to shoppers' carts on Prestashop and Demandware stores.
New method basket.item.add has been added for Prestashop and Demandware.
4. Benefit from the support of Shopify multiple currencies.
5. Get lists of abandoned orders from Demandware stores.
Order.abandoned.list method has been added for Demandware.
6. We've updated our bridge, so make sure you use new bridge version. See the current bridge version here.
We are also glad to announce future updates: support of live shipping rates for Magento.
To see updates in details, check out our release notes and upcoming changes. If you have a new feature you want API2Cart to support, feel free to contact us. API2Cart makes integration with shopping carts and marketplaces so much easier.