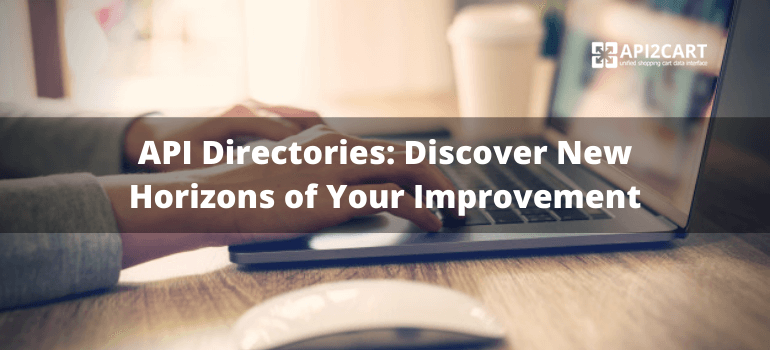 Are you willing to build a new app and the idea of exploring a third-party APIs bothers you? Then, this list of API Directories will be a real hand of help. Go through them and feel free to add your favorite if we miss one.
Top API Directories
It's probably the most well known directory for APIs and mashups. So far, Programmable Web lists 12,727 APIs. It is considered to be a powerful resource that keeps you up-to-date with the latest API additions and has deserved to be the largest API repository that is daily growing.

Public APIs

It's an API listing powered by Mashape.

APIs.io

API registry service that empowers developers to publish their APIs.

Easily discover, distribute and promote APIs through this directory.

Create, manage and discover APIs.

Hope that our post has been a valuable resource and helped you in exploring various third-party APIs. If you have some questions on API2Cart's unified API, don't hesitate to schedule a FREE Call with our representative. Find out how to empower your eCommerce soft's possibilities with API2Cart.