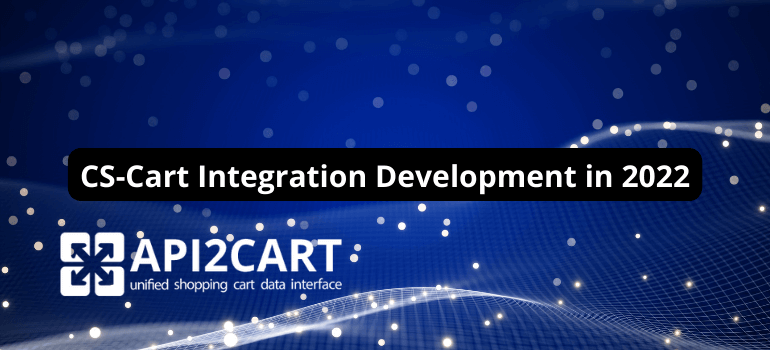 Nowadays, as the field of eCommerce is evolving rapidly, e-retailers must work hard to keep ahead of their competition. Many online sellers have taken steps to increase profits in their businesses but do not achieve the desired results. That is why they use special software like yours to automate their processes and make their businesses more profitable and effective.
However, to be able to propose your software functionality to e-retailers, you must ensure that it is integrated with the platforms that they use for running their online stores.
CS-Cart integration may be the best option to grow your SaaS app. The usage of API technology in this case can significantly reduce the difficulties of your profit-making in the field of eCommerce. If you have found yourself struggling with how this technology can address your difficulties, then the following tips may help you to begin crafting a successful strategy. Integrating your software with eCommerce platforms helps you expand your market share and increase your customer base.
In the following article, you will discover the advantages of integrating CS-Cart with your software.
Benefits of CS-Cart Integration
Integration with CS-Cart using the API will provide you with many advantages. For example, it allows you to reach a community of online store owners who have chosen that platform.
CS-Cart is said to be one of the most powerful shopping carts in the industry. It has 14 years of successful professional experience and 35 000 active stores. Integrating with CS-Cart can greatly increase your potential client base. This business move may be very beneficial for your finances as well.
СS-Cart Integration via API2Cart
The process of CS-Cart integration is not as simple as it seems. It contains numerous obstacles that are not immediately apparent. To overcome these issues, you need to find the proper solution that will help you to perform integration with CS-Cart. Fortunately, API2Cart is here to help you. API2Cart supports the integration with CS-Cart with all versions and editions. You can easily get, update, add, or sync data from the client's store on CS-Cart.
API2Cart is a service that can help any eCommerce software to connect with CS-Cart without any problems. It provides a unified API that allows getting access to the data from online stores based on different shopping platforms and marketplaces including CS-Cart.
By integrating with an ever-growing number of shopping carts, API2Cart increases the advantages it offers its customers.
The Main Benefits of Using API2Cart
Here are some additional benefits of working with API2Cart.
Firstly, it reduces the time, money, and resources needed to perform the integration. Also, you don't need to have detailed technical knowledge to develop it as the process sometimes requires deep analysis. The need for exhaustive knowledge on the subject increases the amount of time and effort required for integration. With API2Cart, you can significantly decrease the amount of time and other resources that would be necessary for an integration developed on your own.
Secondly, API2Cart requires no maintenance when shopping platforms release a new version. We update integrations frequently to ensure that the connection is fully compatible with recent software releases.
Thirdly, API2Cart reduces the costs normally associated with integration development and eliminates the need for your organization to hire costly specialists. The process of integration can be painful, both because of the amount of money it takes to hire a team of professionals and because it takes a great deal of time.
Furthermore, you will receive access to the data from multiple other shopping cart solutions via API2Cart. It includes Magento, BigCommerce, OpenCart, Volusion, etc. You can focus on your clients and your job rather than the integration challenges. You will not need to compromise the quality of your work to perform a seamless integration. You can connect to API2Cart once, and use data from as many platforms as you like.
Don't waste your time on developing CS-Cart integration on your own. Enjoy the benefits provided by API2Cart. Our API technology makes it easy for you to focus on the important tasks of your business. Let our expert coach you through the process of moving your business to a new level!