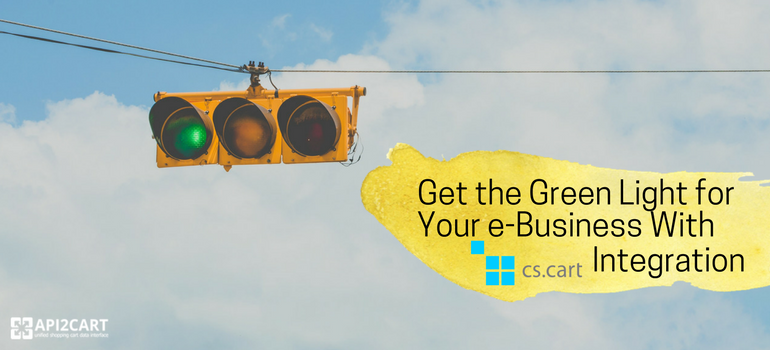 Currently, in the fast-evolving era of e-Commerce, it's getting harder and harder to be on the top in the niche. It seems that you have worked your fingers to the bone to make your online business grow. We suggest you take into consideration CS-Cart integration as a way to significantly grow your SaaS App solution.
It's worth mentioning that in order to meet continually changing market's requirements, you have to be aware of API that has taken on massive importance in the today's business world. The usage of API will surely prevent you from facing all the difficulties of profit-making. You have probably found yourself battling how this technology can solve your problems?
Using application programming interface is a going concern today. Moreover, establishing integration with various shopping carts with the help of API will surely bring you a lot of advantages. To prove this, let me lead you through a short guide to success.
CS-Cart Integration as a First Step Towards
Magento, PrestaShop, BigCommerce, 3dcart, X-Cart and other industry leaders power 85% of e-Commerce market that equals to almost 600 000 clients. Integration with these shopping platforms will provide you with access to all this amount of customers. When analyzing each of them, it's worth saying that CS-Cart is considered to be one of the powerful shopping carts. This platform has more than 14 years of successful work at the back and powers over 35 000 active stores.
These numbers are impressive, aren't they? By performing integration with CS-Cart, you will increase your potential clients in no time. However, this process isn't as simple as may seems to be. To overcome this obstacle, you have to find the proper solution that will help you to perform integration with CS-Cart.
API2Cart Makes the Way to Success More Convenient
Transform your online business soft with API2Cart that provides integration with more than 40 shopping carts. It's extremely flexible solution in order to be in the line with all your competitors. Enjoy the possibility to use single API rather than develop multiple modules to establish integration. The more shopping carts you integrate with, the more advantages you have from using API2Cart.
CS-Cart with all versions and editions is in the list of API2Cart's supported carts. Easily get, update, add and sync various data from the client's store on CS-Cart and integrate it with your soft. Let's take in-depth look at API2Cart's advantages:
Scalability and flexibility. You are provided with the possibility to add as many clients' stores as it's required.
Fast work. Retrieve, add, update and sync up to 10 items with related data just in 3 seconds.
Interactive documentation. Programmers are offered an opportunity to try how everything works in real time.
Full tech support. You are provided with qualified product support as well as the functionality may be broaden on your request.
High-level security. 32-symbol API key is offered to ensure integration process.
With API2Cart you will be closer to what we call success in such e-Commerce industries:
Accounting system. Retrieve information about new orders and receive all related information in order to satisfy your clients in this niche.
Inventory management system. Get data about product stock and inform your clients on its lack.
E-mail marketing service. Easily get clients' names and addresses to perform excellent mailing campaign.
Moreover, along with CS-Cart integration you will receive access to such shopping leaders as Magento, BigCommerce, OpenCart, Volusion and many others. Enjoy the benefits that are provided by API2Cart and focus on your clients and your job either on the integration challenges.
Don't waste your time and move your online business to a new level. If you have some questions, feel free to ask them! Let our expert help you! Schedule a FREE Consultation.