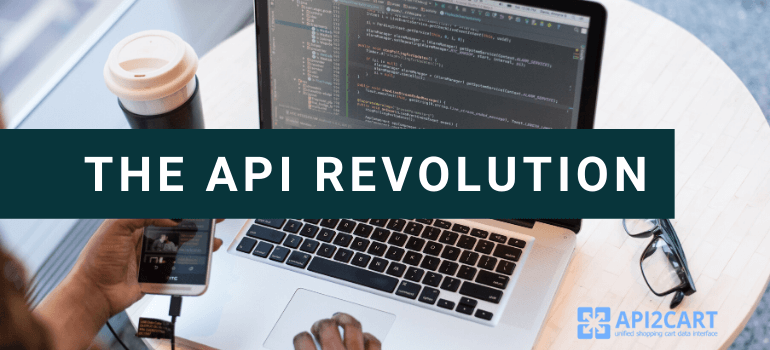 Hitherto the world of modern high-tech trade used to work behind "closed-door", sharing no secrets and working on their own systems. But from day to day it has been increasingly harder to handle the severe eCommerce competition within web stores that provide various services. So, it was needed to be able to adapt to the changing market and many developers tried to make something of it by opening and cooperating. However, the turning point in eCommerce was in 2000, when the application programming interface was released. From that day API has become a very powerful hand of help for profit-makers and developers. Companies that offer their APIs, benefit from increasing the usage of their own services.
API is a set of programming instructions, routines, modules and standards that computer program can follow providing access to web-based applications or web tools. Many software companies release their API so that other developers could design their products using its service. Creating API has provided a diversity of opportunities giving a possibility to exchange data between communities and applications. Viewed more deeply, it is a part of code written as a series of XML messages or as a part of the larger software development kit. These capacities open the door for developers and make their job easier.
All these processes are completely invisible for users. APIs job is to run everything in the background providing applications' work to get all information or services user needs.
So, with the help of API, web technologies have become more profitable, more flexible, more convenient. However, dispel all doubts and don't waste your time, move to a new level of conducting profitable business with API2Cart. Get a unified tool to integrate your business with multiple shopping platforms including industry leaders Magento, PrestaShop, Shopify, Bigcommerce and other.