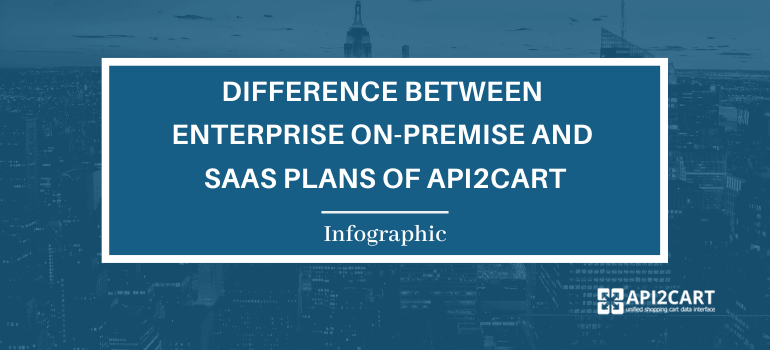 API2Cart provides a unified API for integration with shopping carts and marketplaces like Magento, Shopify, OpenCart, BigCommerce, 3dcart, PrestaShop, Etsy, eBay, Amazon and many others.
API2Cart has Enterprise On-Premise solution and SaaS plans that are perfect for those companies that work in the sphere of order and inventory management, repricing and price optimization, email automation, shipping management, warehouse management and chatbot building.
Integration via one API allows your B2B application save weeks of your developers' work and thousands of dollars. Using it provides you with the possibility to retrieve, add, delete, update, and synchronize store data from all or any of the supported shopping carts easily.
In this post, we are presenting the main differences between the two variants of solutions and you can find out which of them are more suitable for your business.

Contact our manager for detailed information if you want to know more about the features and benefits of Enterprise On-Premise solution and SaaS plans of API2Cart and how integration with multiple shopping platforms can help your business to grow faster.