Informative Resources Every API Specialist Should Read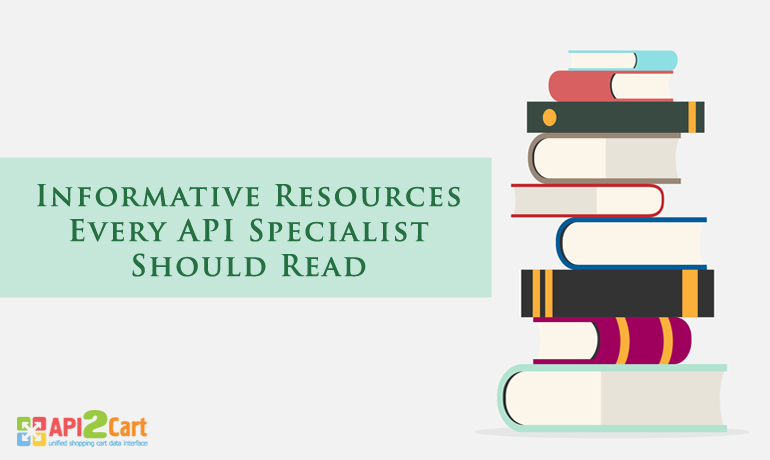 Paints, brushes, palettes and other artist's stuff appear to be rather modest things for an average person. However, in the hand of master like Leonardo da Vinci, they are instruments used for masterpieces ('The Last Supper' is the most significant, isn't it?).
Just like these instruments, Application Programming Interface is considered to be developer's tool to transform both digital and business worlds. The challenge of making various apps communicate has bothered programmers since the early days of computing. And API is an instrument that ties together disparate platforms with a simple, but powerful protocol, building an architecture for sharing data and functionality.
Like gifted Italian, who always projected innovative sight, a programmer should be under way of constant improvement and personal growth. Otherway, with outdated API knowledges and skills, the failure is inevitable. That is why it would be useful to have some informative knowledge base concerning API. Hope that these online learning resources will help to be aware of all novelties in an API industry and understand this technology better.
3scale
There is no probably better resource that keeps you up to date with theinteresting information concerning API development, new trends and predictions. Also, practical advices will be a real hand of help for developers.
API Academy
If you are looking for the free online API lessons, then API Academy is the perfect place to learn. The growing repository of useful resources provides huge knowledge base making it the one you want to visit again and again.
Apigee's API Best Practices Blog
Apigee has made a great work creating API Best Practices Blog with lots of informative resources. Explore interesting podcasts and webcasts, tutorials, e-Books, articles  and many other related stuff.
API Voice
 and
API Evangelist
These are blogs where Kin Lane, technology professional with an obsession for API, writes and shares his expert's insights concerning Application Programming Interface. He makes a useful collection of resources on the basics of API.
API Magazine
A place where Manfred Bortenschlager collects and writes about topics around APIs, developer evangelism, mobile apps strategy, and ecosystem dynamics.
IBM DeveloperWorks
It is the resource for developers made by developers. Docs, blog, forum, events, podcasts all are presented to enrich API "doers" with new information.
NORDIC APIs
This blog is perfect for those who examines APIs from all aspects beginning from API design and its adoption to the business value of an Application Programming Interface. It provides useful info through blog posts, to help API developers succeed.
Programmableweb News
If you want to track the latest API news, then you have to add this blog to the favourites. It will surely keep you on top of the growing API economy.
Honestly, it wasn't an easy option to choose these sources from the dime a dozen sites. So, if I have missed one of your favourite and most useful, don't hesitate to comment and share sites, videos, blogs, whitepapers, etc.
Or, in case you have some questions concerning API and its usage in e-Commerce, dispel the doubts and request a FREE Consultation with our representative. You will get all needed information how to enhance your business possibilities with API2Cart's unified API.