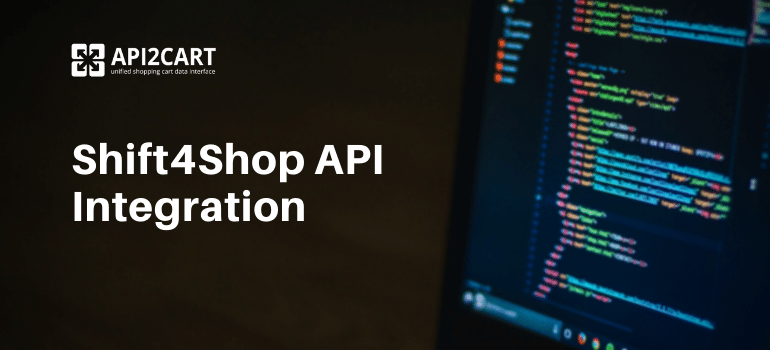 Currently, the digital world is developing with the lightening speed and it seems that technologies have filled each part of everyone's life. eCommerce appears to be not an exception as this way of profit-making is very popular nowadays. Therefore, business leaders have to be capable of competing on the market even if they aren't a technical native. Moreover, in case you want to meet constantly changing requirements, it is necessary to look for and cultivate innovations.
The main challenge that takes place is to harness innovation and direct it into advantages for the company and its customers. Application Programming Interface is considered to be such novelty for online service providers like feed, shipping, analytic systems, PIM, mobile commerce, etc. The usage of modern soft, rooted in APIs, allows merchants to make previous impossible wishes come true.
There are many different shopping carts and marketplaces in the world, that online retailers use. One of the most popular eCommerce platforms for building an online business is Shift4Shop (3dcart). Shift4Shop API integration is a great way to expand the capabilities of your SaaS application, thus increasing your profits. In addition, you will get more chances to subdue the area in which you work.
In this article, we will explore how the integration with Shift4Shop API enhances the capabilities of your B2B eCommerce software. So, let's look at all the positive aspects of developing the Shift4Shop integration for your SaaS application.
How Shift4Shop API Integration Can Help You?
Let's look deeply at what API is and its main benefits. Application Programming Interface defines how some software components can interact with each other. It appears to be a connection between different apps. The number one point for developers is that they can access the functionality of other software modules through well-defined structures.
Perhaps one question appears to your mind, how API technologies can help you to improve e-Business? The answer is simple. Shift4Shop API integration is a robust solution to enhance online trade. Since this platform released application programming interface, it becomes feasible to perform connection via SOAP protocol and XML as the way to form responses.
Shift4Shop (3dcart) has been in the market for almost 21 years and is justly in the line with industry leaders. By integrating with this platform, you will receive an access to over 22k+ of potential clients easily. As soon as you propose stable services and can reach a bigger audience, you can increase your presence in this niche.
Shift4Shop API integration not only increases market share, but also significantly increases the client base of any eCommerce software. As an outcome, it will positively impact your company's revenue.
In addition, your service will be up-to-date as API enables fast and secure data retrieving, adding, updating and syncing in no time. Finally, it makes accessing information related to Shift4Shop products, customers, orders, and other data easy. All of this information is important to you, especially if your eCommerce system depends on them to run your business and provide services.
Easy Way to Develop a Reliable Connection with Shift4Shop
It is evident that 3dcart integration will bring you many advantages. It allows you to launch new features and meet your customers' needs. However, all the integration processes don't contribute to a seamless job but requiring strong technical expertise.
Shift4Shop API integration with your solution is an exhausting process. In addition, it can take a lot of time. Many obstacles may be in the way of a successful integration process. In addition to a few weeks, you also need to hire an experienced developer who knows how Shift4Shop API works. You will have to invest tens of thousands of dollars in such integration and additional maintenance costs later.
API2Cart is an online service that establishes connection to 40+ shopping platforms and Shift4Shop with all version and editions in particular. This solution possesses experience that are worth mentioning:
5+ mln API calls served per month and this is definitely not a limit;
3000+ active stores maintained;
100+ API methods supported.
API2Cart's Dev Team strives to provide its customers with the best experience, so there is the possibility to try how everything works by discovering interactive documentation. Single API, that are provided, deprives programmers of developing different API modules to access various carts. Also, enjoy an opportunity to add as many stores as it is needed because API2Cart is very scalable and flexible. You will be pleasantly surprised by the level of tech support and the capability to broaden functionality on your demand.
You are free to add more points to this list after trying it in work. Capitalize on API2Cart in such industries as inventory management, order management, comparison shopping engines, analytics system, reprising system or others easily and effortlessly.
Conclusion
Being a B2B eCommerce software provider is difficult, but integration with shopping carts can take your business to a new level. Whether your eCommerce solution is long-established or just starting to work, it will allow you to reach new heights.
Implementing integration can bring significant benefits to your business. However, configuring it is not easy without the help of a specialized solution. Third-party solutions simplify the process by providing ready-to-integrate solutions that can be used in their applications.
If you want to enhance the value of your eCommerce software, Shift4Shop API integration is an excellent option. It is certainly a great way not only to improve the quality of your services, but also to attract new clients and to leave old ones satisfied!
API2Cart gives you a great competitive advantage in the eCommerce market. One integration with API2Cart allows access not only to the Shift4Shop platform. Your software will be automatically connected to Shopify, BigCommerce, PrestaShop, Etsy, Wix, eBay and other 40 platforms. In addition, our service also provides flexible prices and a 30-day free trial period. So don't waste time and expand your e-business software with API2Cart, which makes integration extremely easy and convenient.
If there are still some hesitations, schedule a FREE Consultation to know more about how API2Cart can help you with Shift4Shop API integration. Let our experts help you to strike out all dizzying questions.