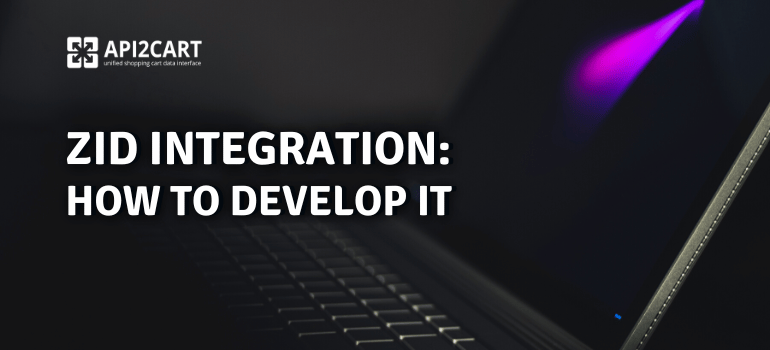 Zid has gained popularity in the eCommerce platform market, and it's no surprise that many eCommerce software companies are working on Zid integration. Zid provides users with a simple and efficient way to create online stores, and this platform is constantly evolving to meet new demands.
Zid's eCommerce platform provides software companies with access to a large customer base and the ability to take advantage of Zid's powerful features and functionality. By integrating with Zid, software companies can reap a host of benefits.
In this post, we will discuss the benefits and challenges of integrating Zid with other various software systems. You'll also find out about an integration solution that lets you connect with Zid and other shopping platforms simultaneously.
What is Zid Integration?
Zid integration is the process of integrating eCommerce software or application with Zid platform.
Zid is an innovative eCommerce platform that provides a comprehensive solution to business owners of all sizes. Zid provides the tools, technology, resources and expertise required to help businesses easily build and maintain their online presence. Zid allows store owners to create fully functional online stores with easy-to-use point-and-click design tools, customized checkout processes, payment gateway integration, and top-of-the-line web hosting services.
Zid integration development allows software solutions to access Zid store data related to orders, products, prices, etc., and use it as needed. The process of building the connection with Zid requires the usage of Zid API. Zid API allows software and apps to interact directly with the merchant stores and perform different tasks such as getting customer information, posting product options and so on.
Key Benefits of Connecting with Zid
Integrating with Zid for eCommerce software companies can provide a number of benefits. One of the primary benefits is access to a large and growing customer base. According to BuiltWith, more than 12,000 online stores are built on it. This presents a huge opportunity for software that develop integrations with Zid.
In addition, Zid integration can help eCommerce software companies to present themselves in new markets. It is popular in such countries as the United States, Saudi Arabia and Saudi Arabia. By integrating with Zid, eCommerce software and app companies can reach new customers in these countries.
As the number of customers and exposure increases, so do revenue and profits. Therefore, connecting with Zid and developing a reliable integration with this platform can significantly increase revenue and earnings for your business.
Integrating your eCommerce software with Zid can increase the value you provide to your clients. For example, your software can retrieve Zid store data and perform its core functionality.
Challenges of Zid Integration
There are several issues that you may encounter when integrating your eCommerce software with Zid:
When you implement an integration, it can take a long time. If you are developing the integration in-house, you may need more than a few weeks to complete it. During that time, your developer learns the logic and architecture of the platform, makes efforts to reduce bugs, and more.
Maintaining an integration with Zid can be challenging. The platform's API can be changed, which may break your integration. Even if you have a great team of developers, keeping up with the pace of change can be difficult. Any changes to the platform's functionality may affect the data access and manipulation process.
Building and maintaining Zid integration requires expertise, time, and money. If you are not using a ready-made solution, you will need to hire developers to build the integration for you. This can be very expensive, especially if you only have a small team of developers.
How to Integrate Your Software with Zid?
Zid integration is a great way to add value to your software applications. You can choose between two different approaches: in-house integration development or development via third-party services.
When you choose to develop integrations in-house, you will have to hire a development team and train it to build integrations for you. This can be a costly and time-consuming process.
Third-party integration is another popular option. This approach has many advantages: it is usually much cheaper and faster than in-house development, and you don't need to worry about training or managing a team of developers.
API2Cart is an integration solution that enables various software and apps to connect with multiple eCommerce platforms and marketplaces, including Zid, Wix, Amazon, Walmart, Shopify, WooCommerce, Magento, BigCommerce, and more. It provides a unified API, detailed documentation, code samples, and integration guides to make the integration development process as easy as it can be.
Using API2Cart API methods, you can access, sync, update and delete Zid store products, categories, orders, and customers' data.
API2Cart has a team of developers who constantly update the service to add new supported methods and work on adding support for more platforms.
API2Cart is a fast and simple way to develop Zid integration. You can contact our managers 24/7 to get more information.