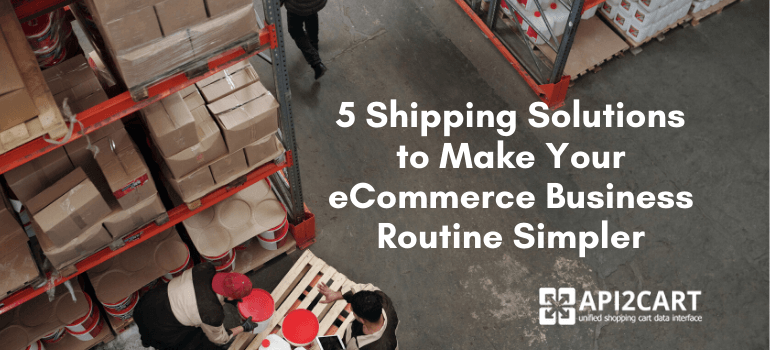 Every e-retailer that has successfully started their online business needs to organize a bunch of operations that are crucial for venture development. With every new level that the vendor achieves it becomes harder to manage the processes and some of them become almost unreal to handle on their own. Shipment is one of them.
If you are looking for reliable shipping software to do the work for you, continue reading. API2Cart has found trustworthy shipping solutions and reviewed them for you.
The best e-Commerce Shipping Software Solutions
ShipStationp
ShipStation is one of leading shipping solutions that is integrated with many popular shopping carts, marketplace, and carriers, which serves as a guarantee you will be able to ship products sold on your favorite platforms using the carrier the customer likes most. If you have your own super rates from any of them, ShipStation can pull them in for you. Also, the service offers an exclusive feature for this industry, a mobile app that lets you manage, ship, and track orders from any Apple or Android device.
ShipStation is available in 5 plans, ranging from 500 shipments per month for $25 monthly to as many shipments as needed for$145.
Veeqo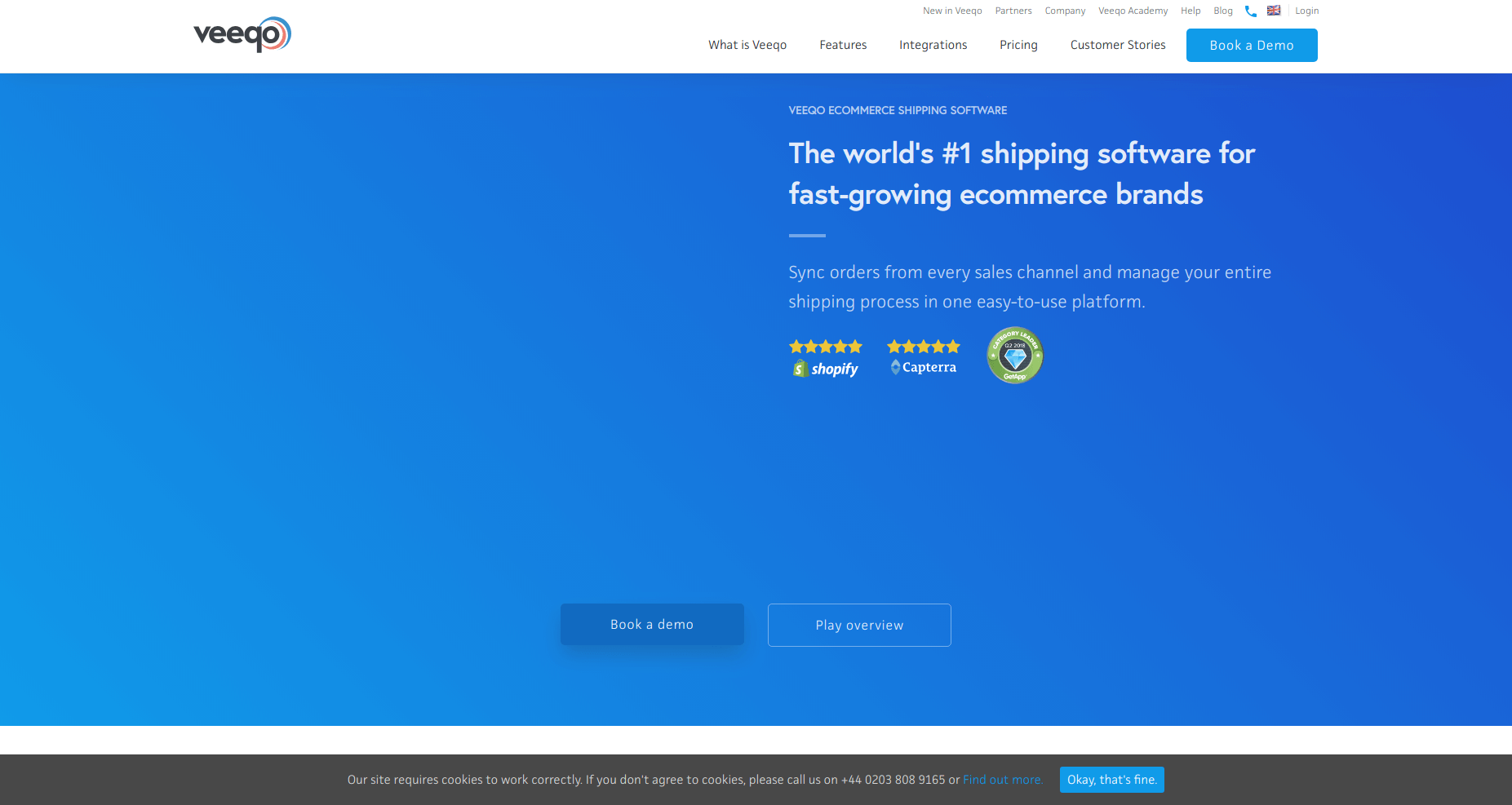 Veeqo is the UK's #1 shipping software for fast-growing commerce brands that allows retailers to sync orders from every sales channel, and manage your entire shipping process in one easy-to-use platform. By integrating with the world's leading shipping carriers, Veeqo allows you to generate shipping labels in bulk for any of your orders from any of your channels - designed to save retailers selling on multiple channels valuable time.
The service also allows you to create automation rules to easily customize your shipping and order fulfillment processes, view a range of shipping quotes on a single screen, and track the status of any order and package without ever having to log in to carrier accounts. Pricing for Veeqo starts at $160 per month.
Shiptheory
Shiptheory helps to connect your business directly to your carriers. The service provides a flexible shipping rules engine that allows creating simple and complex rules. It enables to control how orders are sent with your carriers based on weight, order value and destination.
Shiptheory produces all your labels from all your carriers in one place and makes it easy to print them. It integrates with your system and allows to simply automate labels. The service developers track channel and carrier updates, and this way keep your shipments moving.
You can start with a free plan that limits you with 500 shipments per month. Also, you can choose from 4 other plans, the most popular of which will cost you $90 and will limit you with 3000 shipments. You may need to ship different volumes at different times of the year, so the service provides you with a possibility to upgrade or downgrade your package at any time.
ShipWorks
ShipWorks is a flexible way to import, manage, ship and tracks your online orders internationally. It supports over 70 various shopping carts and marketplaces and enables to simply operate and ship orders for multiple sales channels from one dashboard.
The service allows to ship using any carrier by simply entering your account information or registering a new carrier account right within ShipWorks. Moreover, according to your shipping rules, it helps to choose the right carrier and service. ShipWorks also provides a possibility to automate and schedule any shipping task you want.
It offers a 30-day trial to let you try how it works. In case you like it, and decide to use this solution, you can choose from 3 pricing plans from $14,95 monthly and the limit of 99 shipments per month.
ShippingEasy
ShippingEasy is one of the shipping solutions that can help you simplify your workflow and save time and money. It integrates with all the major shopping carts, platforms, and marketplaces. The service makes it possible to choose any of the leading carriers and helps to cut expenditures by offering lower rates. Moreover, you can compare hundreds of shipping options at once and choose the one you that saves you more.
ShippingEasy enables to set your own rules to automate your shipping process even more. The service also provides advanced reporting that will show you stats and trends at a glance. The advantage of the ShippingEasy is that it provides deep discounts on shipping insurance thanks to being a partner of Shipsurance, a leading provider in the e-Commerce package insurance industry.
You can choose from the variety of pricing options that start with a free starter plan if you ship under 50 orders monthly. In case you need more, you can select one of the standard plans that limit shipments from 500 to 6 000 per month and cost from $29 to $99.
In case you run one of the shipping solutions and would like to encourage more clients by getting access to the data of 40+ shopping carts, you can simply obtain it by performing a unified integration with API2Cart. If you are interested in this opportunity and want to establish a connection with top platforms including Magento, Shopify, WooCommerce, Bigcommerce, X-Cart, etc., schedule a consultation with our expert to get a detailed information.