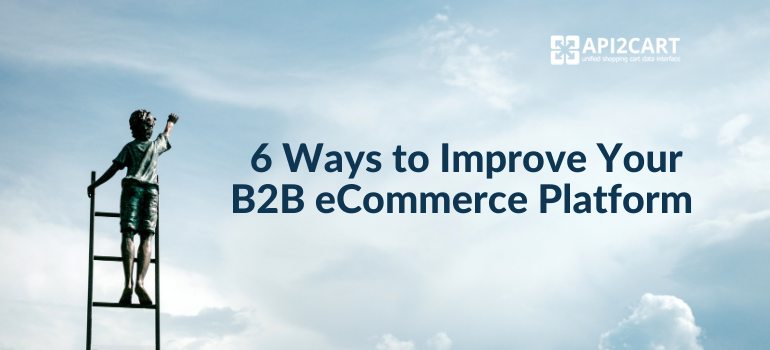 There is no limit to perfection. Even if your B2B eCommerce platform works smoothly and generates high profit, you always can find a way to improve it.
In the age of fierce competition, it's really important to make your eCommerce platform to stand out. You should do everything possible to prove to your customers your products and services are the best available in the market. In this article, you will find a few ideas on how to improve your platform and take a step towards your business goals.
Integration with shopping carts
If your company offers B2B eCommerce software, then there is a necessity to integrate your platform with dozens of sales channels. You need to link your platform to Shopify, WooCommerce, 3Dcart, eBay, OpenCart, Magento, Etsy, and other eCommerce platforms.
Fortunately, you can do it fast and easily, if you use advanced API technologies. With the help of services like API2Cart, you can complete shopping cart integration literally in a few clicks.
It will help you to save lots of money on automatic integration. Also, it will allow you to manage data from stores in a more convenient way.
Platform localization
If you are a B2B eCommerce service provider, it means that your target audience is not narrowed down to one single local market. You can sell your product to customers from all over the world. You just need to localize your platform to make it accessible for non-English speakers.
Well, you can disagree and say that most of your clients know some basic English. But the truth is that people prefer to browse websites in their first language. And if you want to be one step ahead of your competitors, you should localize your platform.
Localization is a sophisticated process, and it's crucial to choose a trusted localization service provider. Depending on the complexity of your platform, you can use specialized software or translation services like The Word Point.
Demo video
Have you ever found yourself in the following situation? You visited a product page, browsed it for a few minutes, and then left it without having an idea of what the product is all about.
It happens because many innovative companies fail to present their products in an adequate way. They offer too complex solutions, and they can't find simple words to explain how their products work.
Now take a look at your own platform. If traffic is high, but conversion is low, it's highly likely that your company faced the same problem. Your prospective customers don't understand how your product may benefit their business.
The best thing you can do in this situation is to hire a freelancer who will create a comprehensive demo video. It will not cost you a fortune, but it will help you to double your conversions.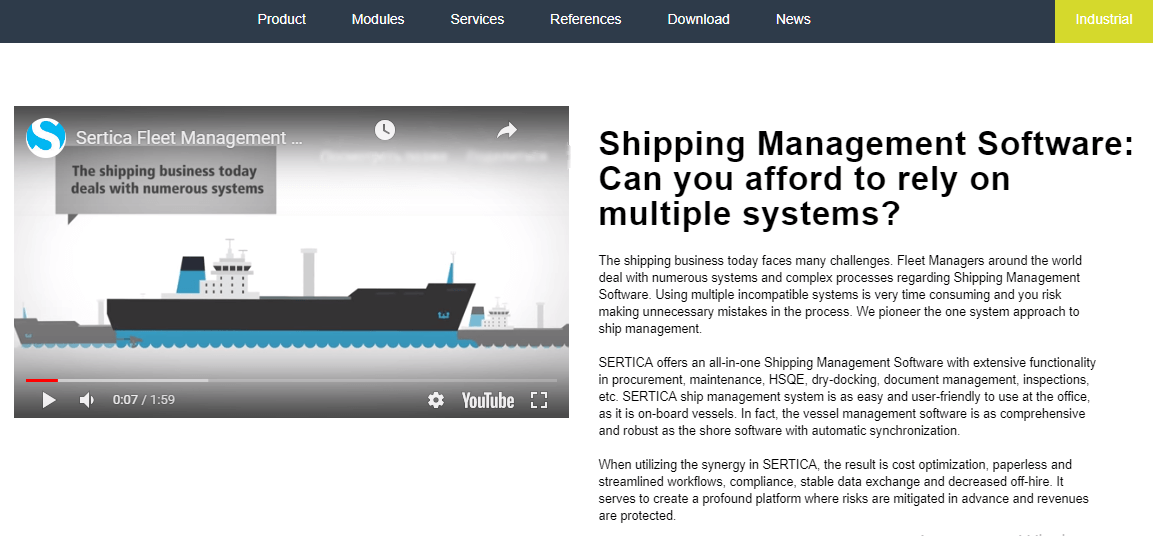 Screenshot source: https://www.sertica.com/product/fleet-management-software#gref Interactive content
B2B companies tend to forget that even though they sell their products to businesses, the buying decision is always made by real people. The companies do their best to present their products in the most favorable light. And they forget that user experience also influence the profitability of their business.
If you want to improve your B2B eCommerce platform, think about people who use it. Create an interactive experience to attract more customers and boost engagement. Feel free to use the following types of interactive content on your site:
Product configurators
Assessments
Interactive infographics
Interactive maps
Polls and surveys
Online calculators
Call to action
If your eCommerce platform exists for a few years, it's time to check whether your old CTA buttons work correctly. Time is going, your business is growing, and the preferences of your target audience are changing. So it may happen that the CTA buttons you used a few months ago, do not work today.
It means that you should review your strategy and test new CTA buttons. Try to use a new catchy phrase, change the font style, and resize the button. Believe you or not, even these little tweaks may influence the conversion rate.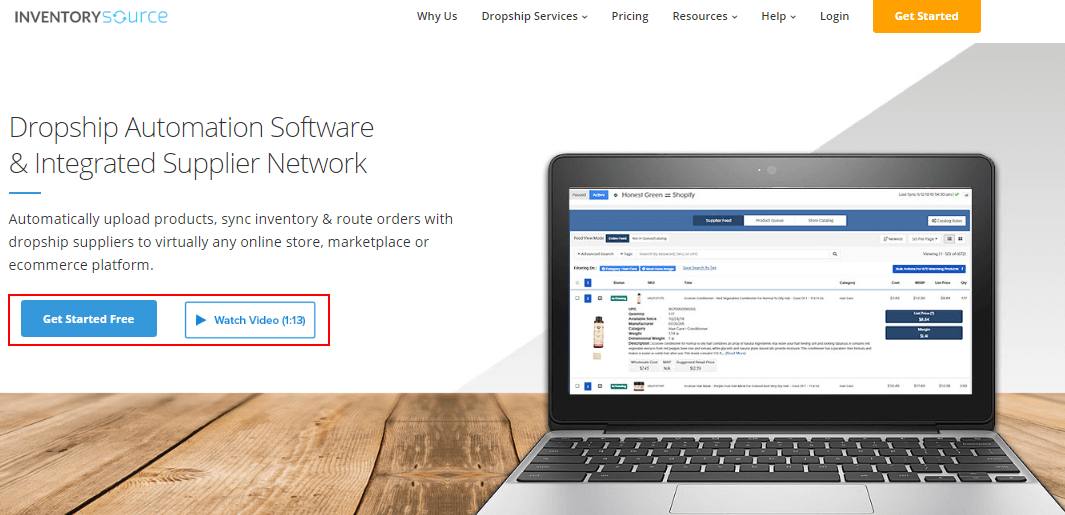 Screenshot source: https://www.inventorysource.com/ Ratings and reviews
Do you have a "testimonials" section at your platform? Does it work effectively? If it doesn't, you should fix it.
Choose trustworthy ratings and reviews software provider, and run A/B testing. Statistics says that use of this type of software may double your conversions, so don't hesitate to check it out.
Whether your company offers chatbot development solutions or dropshipping automation software, you should change your approach to ratings and reviews display. It will help you to attract new customers and drive sales.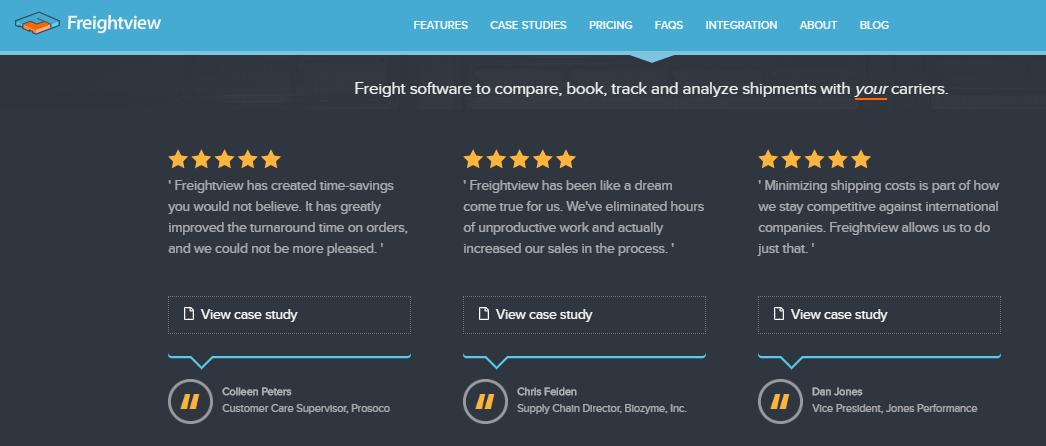 Screenshot source: https://www.freightview.com/ In conclusion
If you want to achieve success in the long run, keep your B2B eCommerce platform up-to-date. Incorporate small improvements regularly, and you will always be one step ahead of the competition. Take advantage of advanced technologies and take your platform to the next level.
Author BIO:
Erica Sunarjo is a professional content marketing writer and blogger. She is currently writing a book on research for B2B businesses because writing and sharing original, useful information is one of her biggest professional goals.