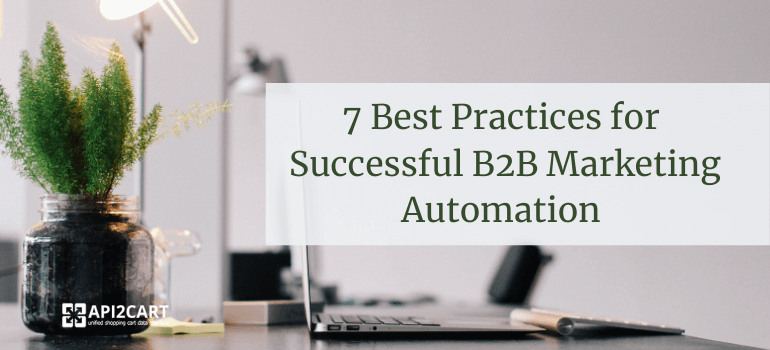 For B2B marketers, reaching target audiences is a laborious and complicated task. They need to juggle between various channels and campaigns, at the same time analyzing a large volume of data in order to be able to tailor their efforts to suit different audience segments.
That's where marketing automation comes in. Businesses of all sizes and industries are adopting marketing automation, which demonstrates that it has become a crucial part of modern marketing.
Here are some numbers that illustrate the current usage of marketing automation in B2B:
Currently, more than 50% of companies are using marketing automation, and almost 60% of B2B companies plan to adopt this technology
50% of the top performers in B2B use marketing software for automating customer retention and almost 70% of them use it for customer acquisition.
But how exactly can automation marketing help B2B businesses to increase their performance
We're offering 7 best practices for successful B2B marketing automation.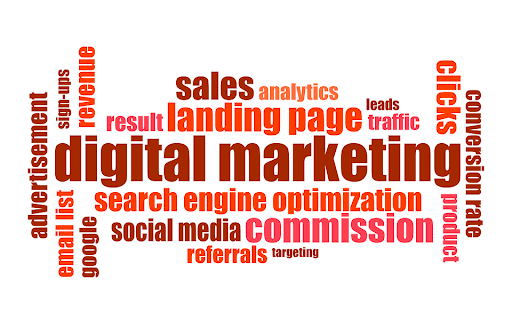 1. Conduct an Audit
Did you know that 85% of B2B marketers using marketing automation platforms think they're not using them to their full potential?
The best thing about marketing automation platforms is that they offer a large number of useful marketing features. However, many companies use only a fraction of these features. Conducting an audit will help you identify such features and see if there's any potential for growth.
2. Set Specific Goals
The final goal for every B2B marketer is to boost the company's revenue. However, it's much easier if you break this overall goal into several specific goals you want to achieve with marketing automation.
Here are some of the benefits you can get from marketing automation:
Optimizing overall productivity
Improving CX (customer experience)
Improving marketing efficiency
Attracting more leads
Improving the capability to differentiate sales-ready leads
Increasing the conversion rate
Cultivating customer loyalty
Measuring performance
Increasing brand awareness
Improving marketing ROI
Once you've determined the specific areas of interest, make sure to measure the progress regularly. Analyzing the results will give you an opportunity to see which features are working for you and adjust your marketing automation strategy in order to maximize its benefits.
3. Define Buyer Personas
Every marketing automation campaign should start with defining buyer personas, i.e. semi-fictional models of your ideal customers, prospects, and influencers based on research and real data.
Buyer personas should consist of the following information:
Demographics: age, gender, location, education, income.
Background and responsibilities: job title, job responsibilities.
Challenges: The challenges they face in implementing their goals and how your service/product can help them overcome these issues.
Objections: reasons why they would not choose your service/product.
The information needed for the development of buyer personas can be collected through
Interviews with existing customers and focus groups
Customer feedback on products or services
Surveys
Analytics data
Knowing who your target customers will allow you to stay focused on their needs through each stage, deliver a personalized experience, build relationships, and meet their expectations.
4. Map Your Buyer's Journey
Every buyer has their own unique buyer's journey. If you take a look at your buyer personas, you'll see that different personas have different needs and challenges. As a result, they'll use different keywords to search for the same service or product.
In addition, prospects' searches differ depending on where they currently are in their buyer's journey. For instance, prospects in the consideration stage use different search queries than prospects in the decision stage.
Use your buyer personas to map the buyer's journey and address your prospects' problems in each stage of the buyer's journey:
Awareness stage - The prospect becomes aware of a problem and starts searching for a solution.
Consideration stage - The prospect considers different solutions for their problem.
Decision stage - The prospect decides which product or service is the best solution for their problem.
Post-purchase stage - The prospect wants to understand the solution more thoroughly in order to maximize the investment.
Mapping your buyer's journey allows you to create a workflow that guides your prospects towards conversion and turns them into sales-ready leads. It also allows you to identify the small steps (micro conversions) your prospects need to make towards the primary conversion goal (macro conversion).
Here are some examples of micro conversions:
Newsletter signups
Created accounts
Comments left on blog posts
Number of video views
Content shared on social networks
As your marketing automation strategy progresses, you can use the data insights to adjust or change your workflow in order to suit the customer behavior.
Finally, by creating a workflow that suits the buyer's journey, you'll be able to deliver the right content at the right time to the right prospects, thus maximizing the benefits of your marketing automation platform.
5. Create Content Relevant to the Buyer's Journey
When it comes to B2B marketing automation campaigns, content is crucial. In fact, content can produce more conversions than your sales team.
Once you understand your prospects' needs and problems, you can produce relevant content which offers solutions to these problems.
If you want to stand out from the competition and attract new leads, you need to produce original, high-quality content. You can determine the type of content your prospects need by analyzing customer data. Then, design content that reflects your brand's values and engages prospects at different stages of the buyer's journey. In addition, make sure your content informs and answers all the prospects' questions.
When it comes to content's form, variety is essential. Focus on creating different types of content, including blog posts, e-books, case studies, and white papers, to offer value and depth of perception.
6. Set Up a Lead Scoring Model
Marketing automation can be effectively used for scoring leads, i.e. differentiating leads and prioritizing them for sales.
Build a system that automatically scores prospects on the basis of their behaviors. Specific behaviors can include email opens, consuming a particular type of content, downloading content, reviewing prices, etc.
For instance, if a prospect has been reading your blog posts regularly, checked prices on your website repeatedly, and downloaded a couple of e-books, the system will identify them as sales-ready. Similarly, a lack of engagement will be a signal of prospects who are not ready to buy.
By analyzing your lead scoring system, you'll be able to identify pre-conversion customer behaviors and determine the best way to communicate with your sales-ready leads.
In addition, you'll be able to constantly deliver quality leads to the sales team, thus enhancing their efficiency and increasing the revenues.
7. Go Mobile
Research conducted by the BCG found the following:
Over 60% of B2B buyers stated that mobile played an important role in buying decisions
About 70% of B2B buyers use mobile more frequently now compared to two or three years ago
80% of B2B buyers use mobile in the workplace
55% of B2B buyers expect to be able to transact online in the future and 60% of them expect a further increase in their mobile usage
Half of the B2B queries on Google are made on mobile phones
Marketing automation enables you to provide a seamless customer experience on any type of device, as well as across multiple channels, including social media, email, website, etc.
In Conclusion
It is safe to say that marketing automation is the future of digital marketing for businesses of all sizes and industries.
At the moment, the number of companies that rely on automation is very small, which gives small businesses a chance to compete with established brands.
These 7 best practices will help you move your B2B marketing automation strategy ahead. You can use it for engaging and connecting with your prospects in different and exciting ways, manage leads, and, eventually, increase sales.
AUTHOR BIO:
Dave Schneider is the marketing manager at Albacross, the free B2B lead generation platform. In 2012 he quit his job to travel the world, and has visited over 65 countries.
In case you are B2B eCommerce service provider, then you must be constantly looking for the ways to effectively improve your product. API2Cart is a service that can help you avoid the challenges related to the process of integration. It provides a unified API that works for 40+ shopping carts including Magento, Shopify, BigCommerce, WooCommerce, X-Cart, Ubercart, and others.
Schedule a call with our representative to get know more how API2Cart will work for your business.