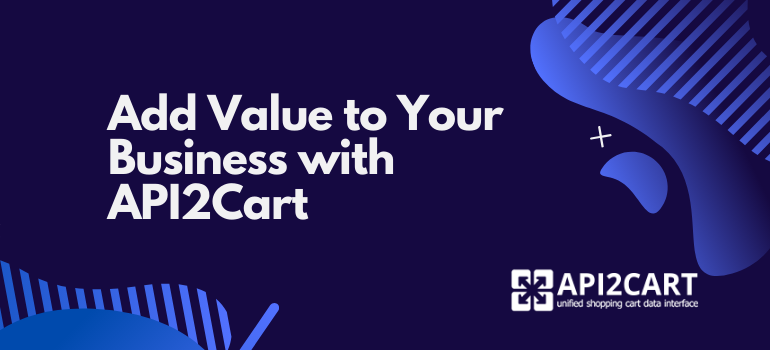 Are you working within the eCommerce industry providing your customers with mobile or social commerce facilities? Have you developed outstanding business analytics or accounting system? Or maybe you provide top quality e-mail marketing services? In any of these cases and a dozen of others API2Cart can help rapidly increase your market share without any considerable efforts from your side.
So, generally speaking, you have created (or just started to develop) an outstanding extension/service/system that optimizes, improves and gives new opportunities for your clients - online store owners. Your business software works with data like products, orders, prices, etc. Everything works fine and now your main point to consider is how to strengthen your company, conquer the market and increase clients number. And here is the moment when API2Cart comes to the rescue.
How API2Cart Can Help You
As you probably know there are over 300 eCommerce platforms worldwide and nearly 40 of most commonly used. Developing a separate solution in order to integrate your software/service/system with each of them will take a lot of time, money and efforts. API2Cart offers a unified API access to over 80% of entire eCommerce market since we support over 30 most popular shopping platforms.
Those are not just empty words. To see how actually you can expand your client base let's take a look at the most recent (February, 2013) eCommerce research that analyzed Alexa Top 1 million sites and see what are the latest trends in the industry.
As you can see from the graph above - Magento shopping cart gets over 26% of the entire market. However, other Top-9 popular solutions still share over 50%. Thus, currently, API2Cart provides an opportunity to automatically retrieve and update data via API methods for 9 out of the 10 most popular eCommerce platforms worldwide. Add another 20+ supported carts and you will receive full access to over 80% of the eCommerce market, in other words over 600 000 clients. Admit it's a great opportunity to increase your profitability without putting too much efforts and budget.
API2Cart Benefits
Now that you know how to reach your target customers let's discuss what else you can get from cooperation with API2Cart:
Save money on development of multiple integration methods. Get a unified tool to retrieve product, customer and order information from 40+ shopping carts and implement it within your API software
Save time and internal development resources to integrate your system with all the carts
API2Cart constantly adds new platforms and fresh versions of already supported carts. As a result, it doesn't matter if your clients use PrestaShop 1.6 or 1.7.6.2 they will be able to use your software
API2Cart provides you with full technical support and opportunity to get any customization that you will require
Scalability - we can handle the increase of your customers with no downtime
High flexibility. Your business software type is not supported but you require effective and straightforward integration with shopping cart API? We are ready to help you and develop a custom module specifically for your business requirements
API2Cart can bring your business new opportunities for growth and development, add extra value for your product and increase revenue. So, stop hesitating and contact API2Cart Team to discuss all the possible ways of cooperation.