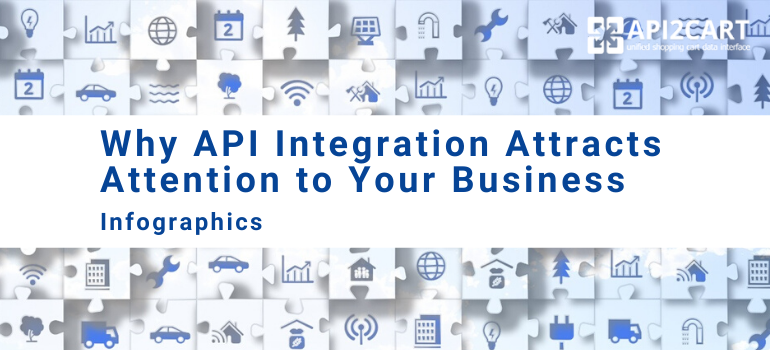 API - application programming interface, conquers the world by making everyday things easier: share photos, like pages, browse online maps, etc. However, API technology can be used as well for business purposes. For instance, API2Cart provides opportunity to increase market share via adding integration of eCommerce software with 40+ shopping carts APIs.
We already wrote about how API2Cart can improve your business. In order to help you understand how API works in general, how you already using it and how it can attract attention and increase profits for your online business we offer you to check a great infographic from Rackspace.
---
Now that you know the importance and the growing influence of API integration it's time to use all the benefits of API. In case if you are having an eCommerce business that provides different services for online stores, like inventory management, repricing, accounting, etc. API2Cart can help you to beat the competition and provide the best solution in your niche. Contact us for free consultation about how API can be used within your eCommerce business.