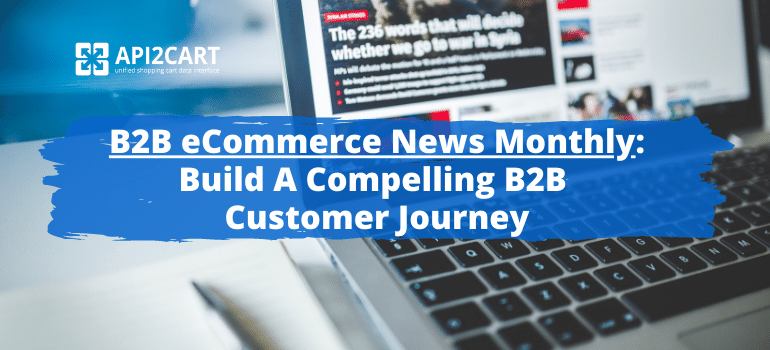 Welcome to the April edition of our regular monthly wrap-up of B2B eCommerce news. Here is the list of topics you will find covered in this article:
---
1. 5 UX changes B2B marketers can make to boost path-to-purchase conversions
---
2. Why is inconsistent branding so prevalent in B2B organizations?
---
3. From desktop to AI-first: why B2B companies should look beyond mobile-first strategies
---
4. Top 32 US B2B marcomms agencies of 2018 revealed
---
5. Five email tactics to win at B2B marketing
---
6. Build A Compelling B2B Customer Journey
That's all for now. If you have any interesting B2B news you would like to share, leave the comments in the section below.
P.s. In case you are interested in using a unified API for over 40 shopping carts and marketplaces, do not hesitate to contact us.