Dropshipping Integration: Make Your Business Thrive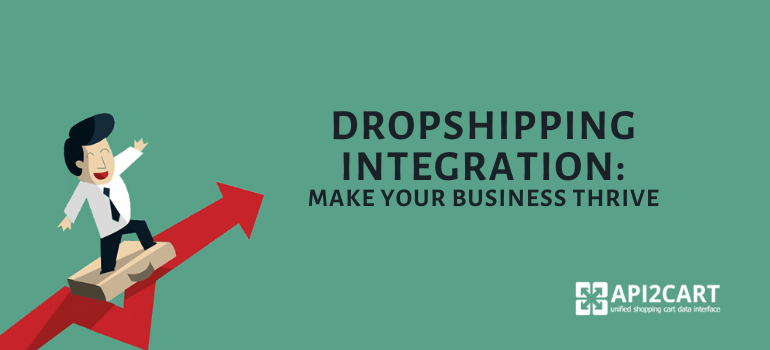 Dropshipping system is a solution that offers merchants to pack and ship all ordered items to their customers. The point is merchants partner with wholesale suppliers who ship orders directly to the customers. Thus, the only thing vendors should do appears to be a transfer of clients' orders and shipments. The huge benefit of such service is that retailers don't have to waste their time on inventory and fulfillment issues.
For the proper work, the dropshipping company has to receive various information about the order and customers' details. However, gathering all necessary information concerning orders, products, and customers' personal details is a technically complex process as each shopping platform has its own peculiarity of data storage. Hence, finding a simple and effective solution that helps to perform data interaction between the dropshipping business soft and various carts will solve the problem.
API2Cart Dev Team with clients in mind has developed robust solution that allows to perform integration with 40+ shopping carts simultaneously. Its unified API provides dropshipping service providers with a possibility to retrieve, add, update, delete and sync all necessary information from all top leading solutions. Magento, WooCommerce, Bigcommerce, Shopify, OpenCart, PrestaShop and others can be connected effortlessly.
API2Cart offers vast opportunities for dropshipping solutions to:
Integrate dropshipping system with various shopping platforms and gather all necessary information at once.
Retrieve customers' info, including name, billing and shipping addresses to provide excellent dropshipping service.
Get orders with related data in order to process it within your soft.
Sync orders done on different shopping platforms and satisfy all your customers business demands.
API2Cart aims to offer clients a highly-functional service and provides them with flexible infrastructure. It's feasible to add an unlimited number of clients' stores to your personal account. In addition, our dedicated team of engineers and managers is always ready to solve the dizzying issues offering full tech support. Both static and interactive docs are presented to outline patterns on how to work with the service. Security is crucial, that is why you are offered a 32-symbol API Key to access the system as well as SSL certificate is used to ensure integration security.