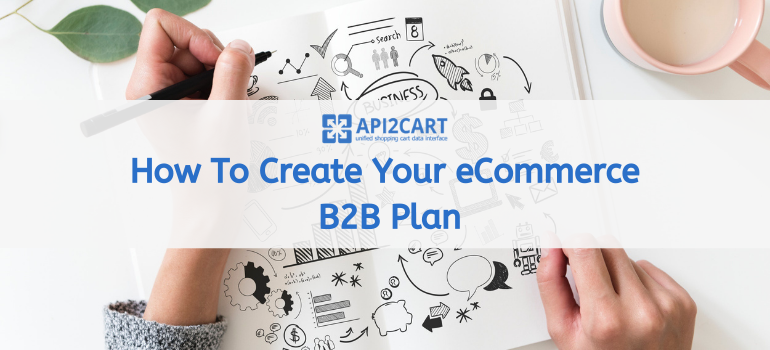 Any business owner, be it a CEO of a large firm or an entrepreneur who just opened his first online retail store, should have a plan. In order to create this plan, you will have to carefully go through every step of thinking through your strategy.
Your eCommerce B2B plan will depend on the specifics of your customers, the niche that you occupy, and the goals you want to realize, but there are some basic rules you should follow that are outlined in this article.
1. Analysis of the Target Audience and Its Needs
The first thing you must do is analyze the market as well as your audience. Find out how much demand there currently is for your products. You must know what to expect in order to set realistic goals for yourself.
It is a good idea to see what the trending topics in your niche are and what your target audience is talking about. You can use BuzzSumo for this and collect as much data as you need by using their filters for popular blogs and articles. This will help you define the buying patterns of your top customer personas and see how you can use this information in your strategy.
2. Adaptation of Your Product or Service to the Needs of Potential Customers
Now that you have a general idea about what challenges you might face and what leverage over your competitors you already have, it is time to adjust your products to what your potential customers want.
Maybe they are looking for different packaging, so you will have to change that, for instance. It might be something as simple as changing the name of your product or it may be something as complicated as explaining what your product even is. This is usually the case with new technologies appearing on the market or tools that help with specific problems such as rare diseases.
3. Development of Online Presence
Your next step is to develop an online presence. You must establish yourself as a new, but reliable company that is willing to provide its customers with the most high-quality products on the market as well as swift delivery, bonuses, and so on.
Once you create your website in English, make sure to translate it to other languages in order to reach foreign audiences. You can do this with the help of The Word Point, an online localization service with professionals doing their jobs. After all, you will only profit from going global.
Once your site is set up, create social media accounts, a blog, and maybe even a mobile application. The social media will give you exposure, while a blog will help you in your content marketing (the next step). A mobile application can be very effective too as it lets your customers easily order what they need.
Also, don't forget to include all the contact information on all of your online outlets. This is important because your customers should be able to get in touch with you at any time.
4. Content Strategy Development
Apart from your social media accounts, your blog will be the means of attracting traffic. New articles or blog posts that you publish there will link back to your site and guide the customers to your store.
According to Fronetics, 62% of B2B buyers say that a web search is one of the top three resources they turn to when making a purchase. This means that you must optimize your content for search engines. Be sure to always include all the necessary keywords that will help your potential customers find your blog easier.
5. Advertising Campaign Development
Along with your content marketing strategy, you must also develop an overall advertising one. There are different ways you can go with this. For example, you can contact influencers to promote your brand or launch a campaign with Facebook Lead Ads.
Another good idea is the ads on YouTube that can appear in different forms: a pop-up, a short video, and so on. Make sure to set up Google Alerts that will notify you of any mentions of your brand or products on different websites. This way, you will be able to contact the site owners and ask for a backlink to your store which will, in turn, increase its Google search rankings.
6. Collecting Customer Base
This is perhaps one of the most difficult stages of your eCommerce B2B plan. Collecting a customer base when you are new to the industry is hard, but not impossible.
In order for your store visitors to become your clients, you should show them that you are reliable, your products are high-quality, and ordering from you is easy. You may want to offer a starter pack for new customers that will allow them to try your best products right away instead of choosing from all the options you have. Another good idea is to provide them with free shipping or first-purchase discounts.
7. Building Relationships with Existing Customers
Once you have acquired some actual customers, it is time to build strong bonds with them and develop good customer relationships overall. There is not a big chance of your customers coming back for more, so you will have to really impress them to turn them into your loyal clients.
Consider developing an auto-replenish system that will reward those who stay with you. You can design personalized discount cards with the help of such software as Canva and send them out as a surprise gift to your loyal customers.
Another thing to consider is a subscription to premium content or an affiliate program for anyone interested. This would help you earn an extra buck or even get additional exposure and promotion.
8. Continuous Analysis of Indicators
Lastly, you should watch and continuously analyze all the indicators. Every goal you set at the very beginning should be reached, and once you do so, you must set new ones based on your current performance.
Regularly collect customer reviews and testimonials to get the feedback you need so much. Based on what your clients say, you will be able to perfect the different aspects of your business and satisfy them even more.
Consider setting up a bulk ordering feature for those who have taken a liking to your brand. Once someone sees that you have such an option, they may want to order more than what they had originally intended to.
Conclusion
All in all, creating an effective plan for your eCommerce B2B store is not very difficult once you know where to start and what steps to take. Follow the tips in this article and you will surely have a perfect plan in the end!
Author bio:
Mary is a well-known American freelance blogger with advanced writing skills. She currently works as a translator at TheWordPoint translation service. Mary had experience in editing, marketing, and her works appeared in different publications and website articles. From 2015 till the present has been studying at William Paterson University as a philosopher. Her main goal in life is not to set up any goals and keep working every day.