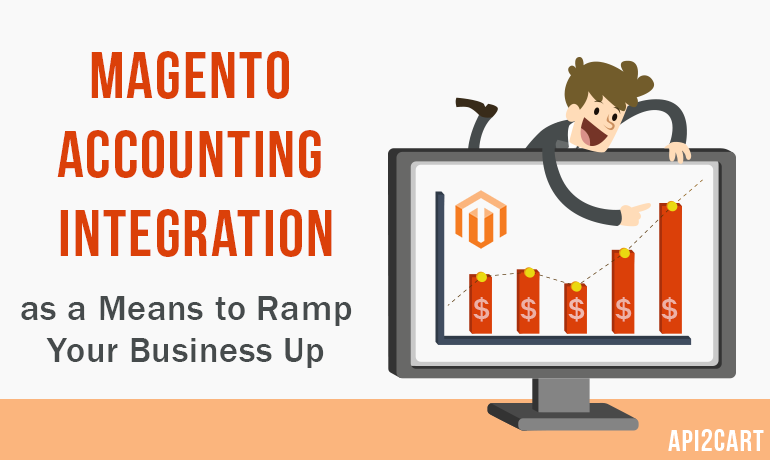 Accounting systems help web store owners to keep finances accurately and provide them with detailed information on financial gains and expenditures. Providers in this field give e-retailers a possibility to exclude the need to keep distinct cost accounting and financial records. Hence, they hasten reporting and simplify the process of accounting greatly. As the number of B2B solutions on this niche is rising with each day, accounting system providers start looking for new possibilities that would help them to stay competitive. If you're one of them, then you might be interested in the opportunity to integrate with shopping platforms. It would help you gain more profits, get plenty of new functional options and expand the circle of your potential consumers.
So, which shopping cart to start working with. From numerous platforms, Magento considered to be one of the biggest players on the market of e-commerce solutions. It powers 26% of all web stores, which means that more than 250k e-retailers have already put their trust in this shopping cart. Hence, by implementing Magento accounting integration, you will get all these e-commerce merchants as your potential clients. But just as with other shopping platforms, in order to connect with Magento you will need to elaborate an integration module, and it's not that easy.
Fortunately, there is a solution to save your time and money and get even more than connection with one e-Commerce platform. API2Cart offers a possibility to get access to Magento and 30+ other well-known shopping carts via one integration. The service enables you to get connected with such top e-Commerce solutions as WooCommerce, Shopify, BigCommerce, X-Cart, OpenCart and others.
Go through this infographic to learn more about Magento accounting integration and API2Cart as a willing helper to perform it.

Once decided on ramping up your accounting system, consider enhancing it by means of integration with API2Cart. Do not hesitate to schedule a FREE сonsultation with our expert and leave all your questions answered and doubts removed.