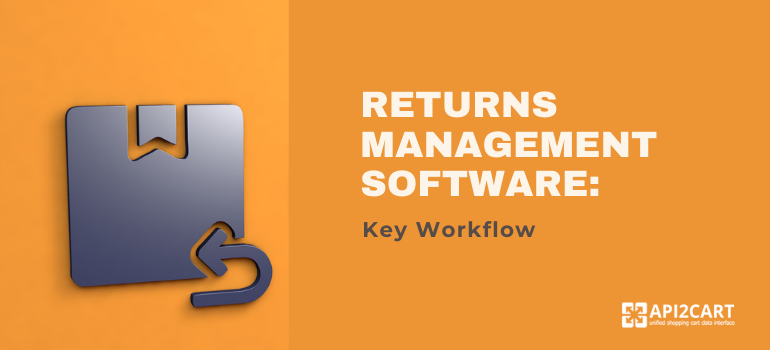 Product returns management has always been an important aspect of retail. Whilst it can still be costly and a strain on resources, small retailers will naturally have less online returns to deal with. But as their eCommerce sales volume increases, managing returns becomes more complicated and customers are far less forgiving of larger retailers for a slow or expensive returns process. Moreover, poorly planned and inefficient return management processes can reduce profit by 30%.
Automating the return of products must be the priority for online store owners who want to compete in online retail. With the right returns management software, the refund can be processed as efficiently and effortlessly as possible.
What is Returns Management?
Returns management is the process of handling product returns for online stores that involves collecting the goods from the customers, organizing, grading, potentially refurbishing, and either restocking or reselling to a new customer. By properly vetting and sorting returned items, and collaborating closely with vendors, retailers can significantly reduce costs by using undamaged or restored returned products to restock warehouse inventory.
The return process contributes to the improvement of customer satisfaction and loyalty to the brand. What's more, by digitising the returns process retailers can also identify opportunities to reduce unwanted returns through powerful data analytics.
The reason for returning a product should be identified as soon as possible once it has been returned. Streamlining the return management process will prevent a hindrance to outgoing logistics too.
Types of Returns Management Workflow
Inventory Syncing
One of the main challenges of online store owners who deal with returns management is inventory synchronization. It is highly important for them to have an accurate image of inventory. The process of returns management usually takes time as the returned product must pass through testing, inspection, and refurbishment before finally being refulfilled or shipped back to the retailer.
If a product is unopened and merchants want to put it back into inventory, they can easily update the quantity on hand with the returns management software. The stock will be updated automatically across all eCommerce channels and marketplaces, and the returned product will be again available for buyers.
Status Tracking
Both for customers and sellers real-time status tracking is of high importance. Via returns management software, merchants can notify customers and keep them informed about returns and refund status updates based on the information from carriers and warehouses. Seeing the return progress online, store owners can pass this information to customer service or the accounting team to take action on.
Returns Item Sorting
One more important step of the returns management process is sorting returned products. Items can be sent to inventory/warehouse if inspected that they are of high quality or sorted as renovated, resaleable, or unsaleable.
Managing Refunds
Sellers can filter returns by the status "Ready to Refund" and rapidly take action on all transactions. Faster refunds result in happy customers. Moreover, they will be able to adjust any item's refund depending on the condition when returned. Such software allows seeing full refund history and the reason why the item has been refunded.
Returns Reporting and Analytics
Returns management software allows merchants to analyse the common reasons for customers sending orders back. Knowing the most problematic products they can make better decisions to improve the returns process and to prevent or stimulate new returns.
Analytics usually shows reasons and cost of returns, product quality, processing time, and key performance indicators.
Leading Returns Management System
One of the popular returns management systems that allow sellers to easily manage, track, and resell returned products is ZigZag Global. The platform connects major retailers to over 220 localised warehouses to over 450+ carrier services in over 135 countries.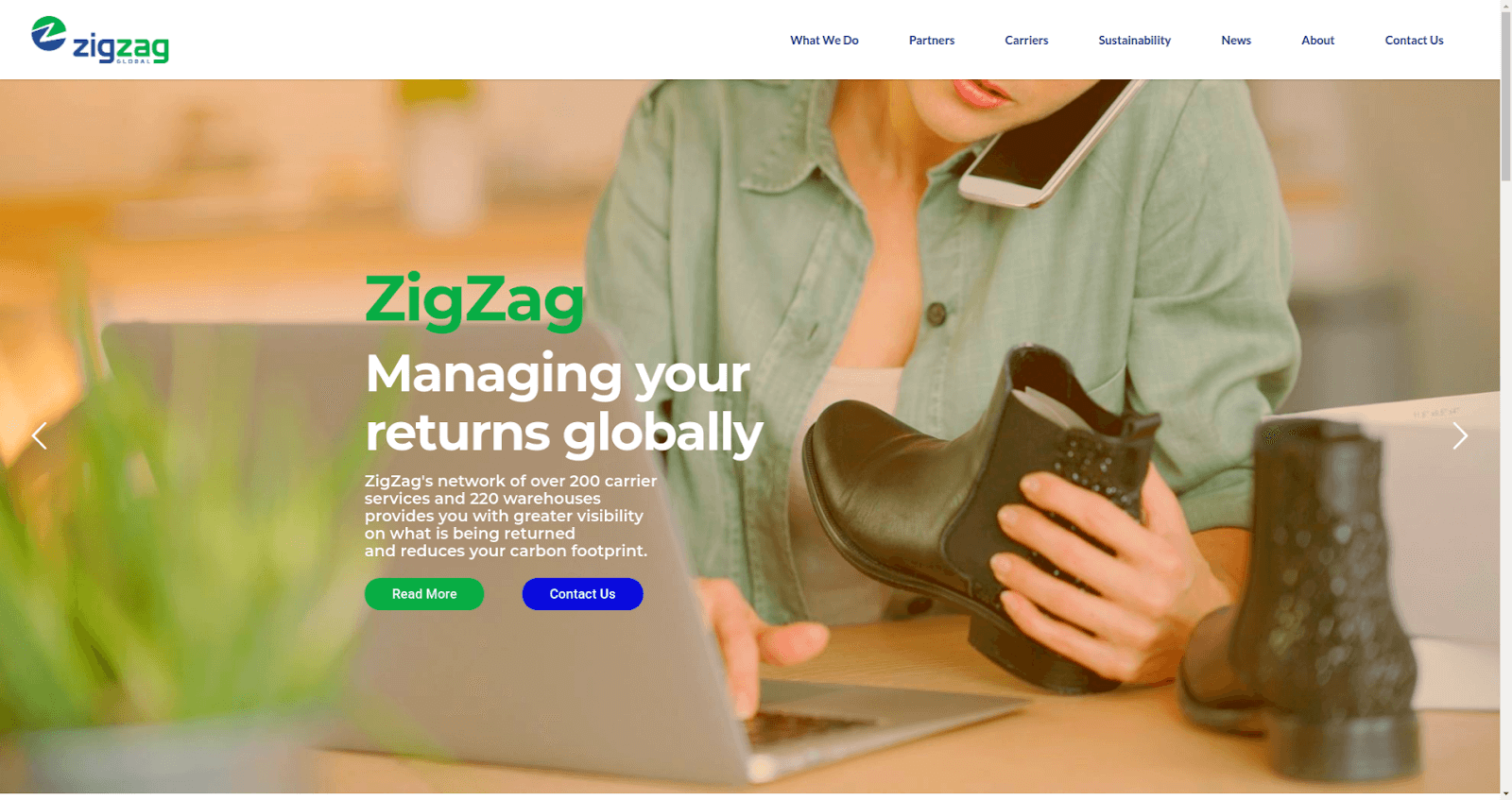 It offers a great variety of functionality for online store owners to help them manage returns. Retailers get returned items via an intelligent returns portal. Returns take less than one minute, and consumers can send tracked returns by post, locker, or courier from over 300,000 locations. Goods are shipped back to a local warehouse and then ZigZag can check, grade, consolidate or refurbish products to get them back into the supply chain quickly. In just 24 hours, customers can be refunded and goods can then be returned, destroyed, donated, or re-fulfilled to a new order or resold via marketplaces. Instead of returning all goods to one warehouse, it smartly routes them to where they have the strongest propensity to sell.
By using the ZigZag platform, online store owners can save money on returns, customers can get faster refunds, and stock will be back in the supply chain faster. Moreover, it provides a white-label approach to carriers, warehouses, and technology partners interested in providing a branded return solution to their retailers.
Conclusion
Managing returns without returns management software is certainly possible, however, it can pose difficulties for retailers who have significant order volume. Thus, it is better to rely on a ready-made automated solution that can streamline the returns management process and bring profits from returns.
If you are running returns management software for online retailers, you know the importance of integration of your solution with various eCommerce platforms. However, developing integration with shopping platforms is quite a difficult process that requires a high budget and a qualified expert. When your company's needs are higher and you want to integrate with more than one platform, then integration development can become really challenging. It may also distract the company from working on improvements to the core product.
To avoid integration difficulties you can use API2Cart that allows you to connect your returns management software with Magento, Shopify, OpenCart, Amazon, eBay, and 40+ other shopping platforms in one go.
With API2Cart methods for managing the data from your clients' online stores, you'll be able to:
synchronize inventory across multiple sales channels;
update tracking info and order statuses;
create partial refunds and shipping price refunds;
many other business cases.
You can try API2Cart for 30 days absolutely for free. If you want to get more detailed information on how to integrate your returns management software with multiple shopping platforms at once, schedule a free call with our manager right now!