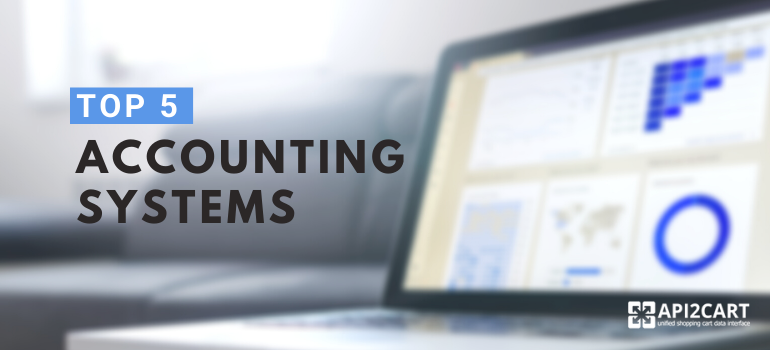 Many business owners who have started their venture are focused on its growth and attracting new clients. Therefore, the need to keep numbers in order might come as a heavy duty they neither know how or want to perform. Nevertheless, accounting is one of the cornerstones of any business, so, willing or not, they have to face it.
If you happen to be in the situation described above, instead of rushing to search for qualified help, you can first consider the opportunity to be your own accountant. For this, you don't necessarily need to complete the full course in accounting (unless you want to). Luckily, there exist various types of software that can take the heavy burden off your shoulders.
The most common and important tasks accounting systems perform are tracking income and expenses, managing payroll and billing, creating invoices, tax assistance, etc. Some applications offer advanced features like time tracking, snail mail invoices, inventory and project management.
However, this is not it. Many accounting systems are scalable and expandable thanks to numerous addons, letting you add the necessary functionality or integrate with the needed application (for example, your shopping cart, CRM or payment gateway). All in all, accounting software is a great asset for almost any business, but it has to be chosen wisely. Overly complicated or too basic system won't do you any good, so take your time to research the market and select the one solution that fits your business perfectly.
To help you, we have prepared a short overview of the most popular and decent accounting systems that are definitely worth your attention.
Top 5 accounting systems:
Quickbooks Online
Sage 50
Xero
FreshBooks
LessAccounting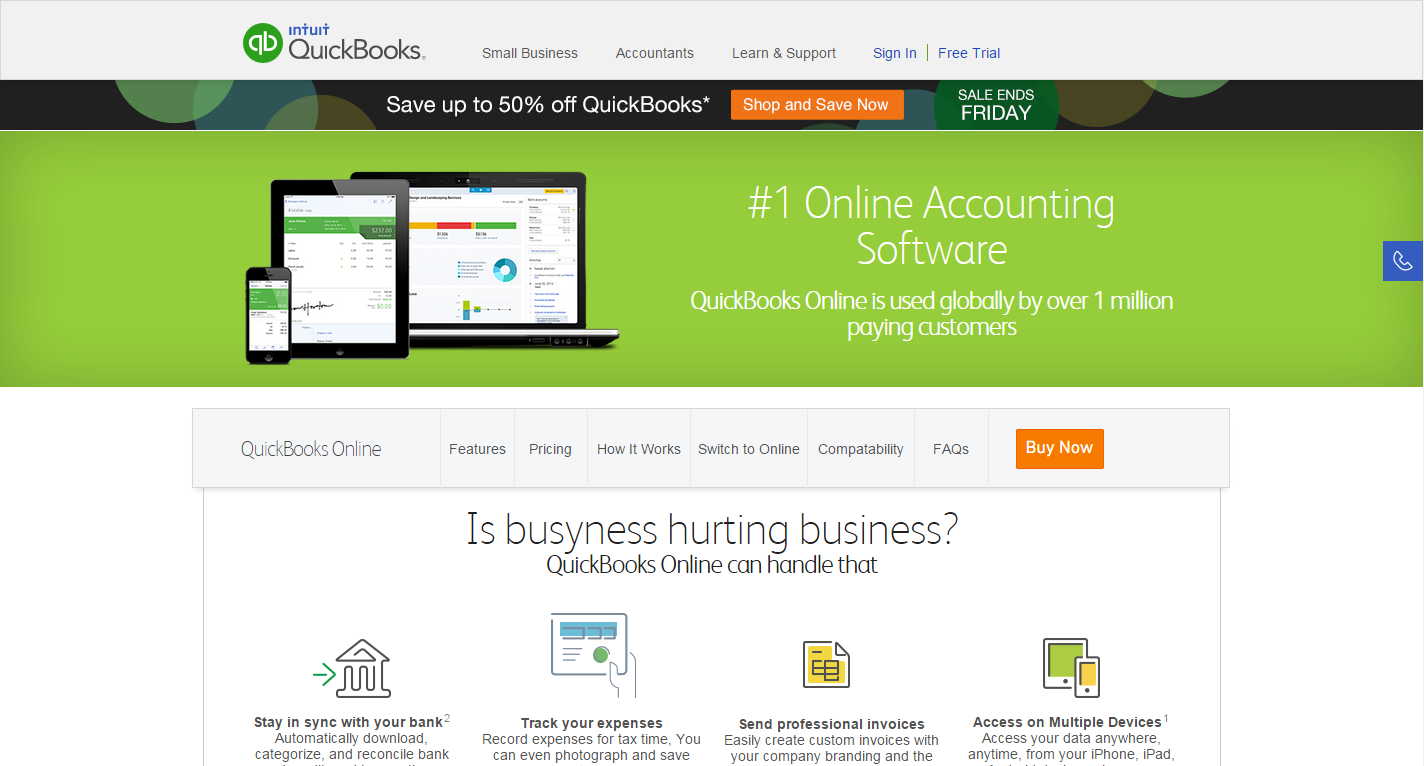 This software has become almost synonimical to the accounting in general and is widely used by around 1 million businesses around the world. Quickbooks Online is the cloud version of the software that previously was presented only by the desktop versions. It is tailored for small to medium businesses and boasts ease of use combined with rich functionality. Quickbooks Online offers 3 plans ranging between $12,95 and $39,95.
While the cheapest plan includes only basic features, the following two provide more functionality and allow integration with over 200 available addons. This system features the richest choice of shopping cart integrations, including giants like Shopify, Magento, Bigcommerce and WooCommerce.
All plans include mobile access from iPhone or Android devices, although mobile versions lack the functionality of the full one. A convenient feature of Quickbooks online is the ability to add the functionality needed (like payroll management or accepting payments) by purchasing an addon, with no need to upgrade to a new plan.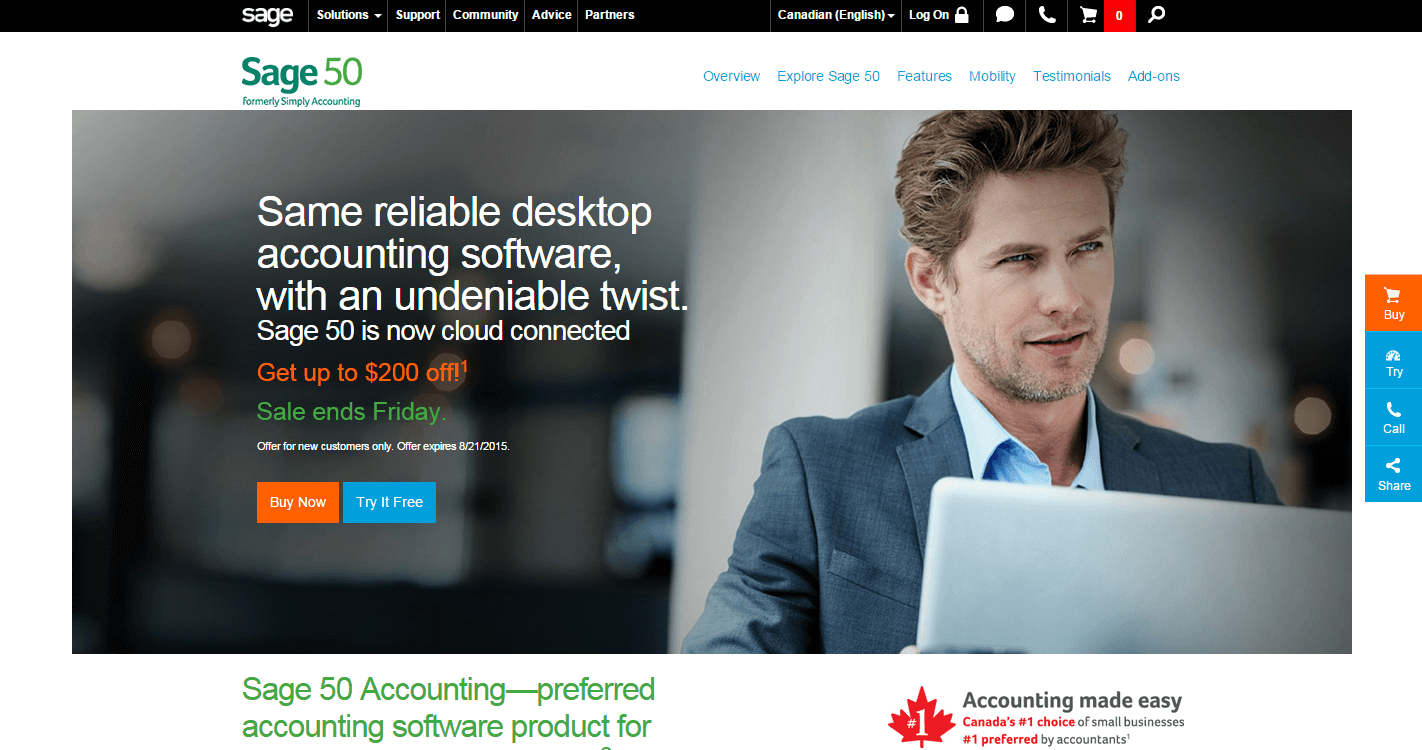 Sage is the closest competitor to QuickBooks, offering an all-round solution for medium and small businesses -- Sage 50. It has many variants tailored for different needs, which justifies its rather high price. This also implies you've got to think hard in order to choose precisely what fits your business not to pay for something you never use. Sage 50 is a desktop software requiring installation, so you're likely to need qualified help to get going.
Being an extremely powerful and scalable tool, Sage is mostly aimed at professional accountants as opposed to simpler solutions that are targeted at non-pros. This system provides practically all the imaginable functions that a business accounting might need. It has modules for customer and vendors management, sales, invoicing, billing, payroll and banking.
In case of the need for some specific module, it can be purchased separately. Also, many third party tools can be integrated with Sage 50 via its Partner Solution Source, where you can find addons to your taste.
Sage 50 comes with 5 pricing plans, which also differ in terms of licensing. First Step Accounting plan means simply paying a one-time fee for a license, while all the other plans are paid monthly and the fee depends on the number of users.
All in all, if you have a growing business with the need for a powerful system and the potential to grow, Sage 50 is a good choice.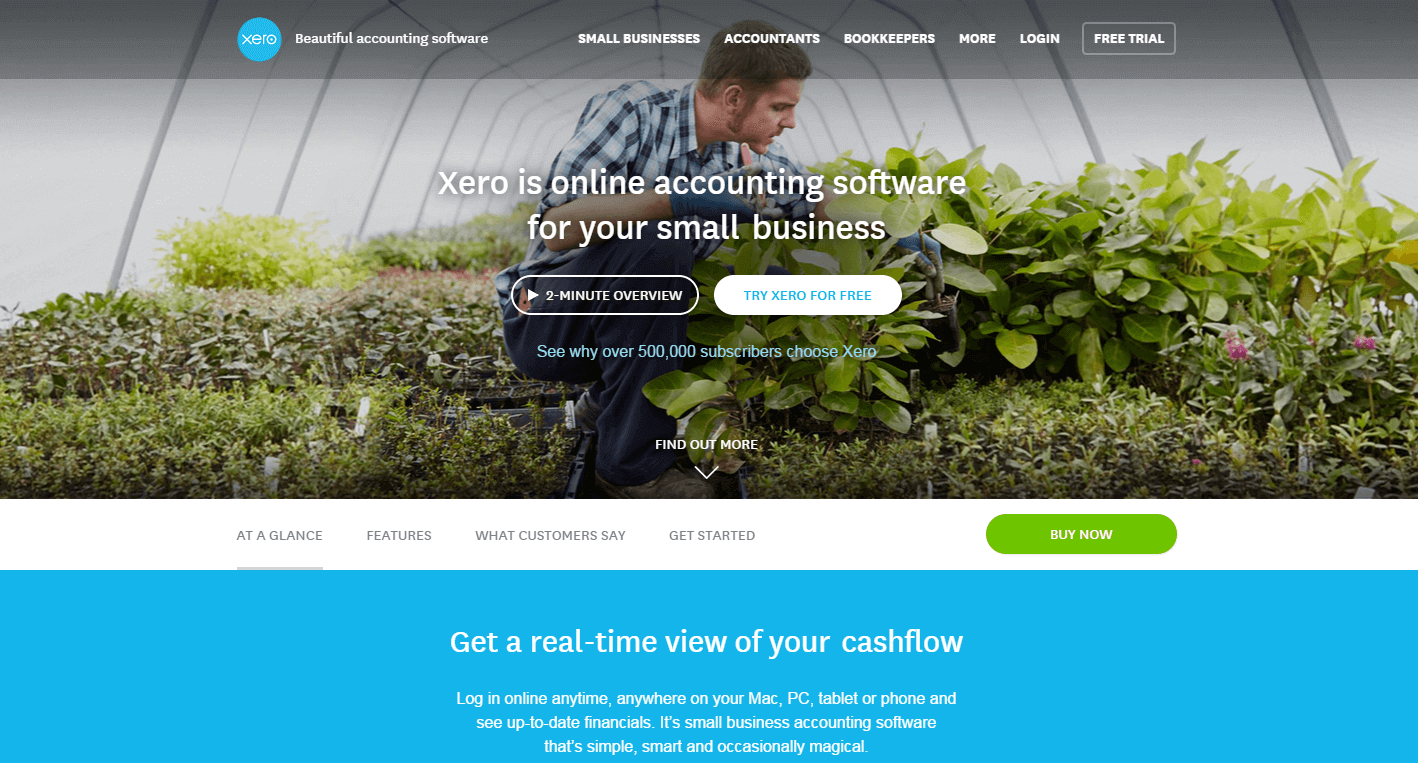 As its slogan implies, Xero is "beautiful accounting", and it truly lives up to this statement. This cloud based system is tailored for small businesses and offers a rich feature set, user friendliness and frequent updates for a price that's hard to beat. The cheapest Xero plan costs $9/mo and is suitable mostly for freelancers. The Standard plan can meet the needs of a small business for $30/mo. If you need more than it has to offer, go for the Premium version for $70/mo.
All of the plans offer unlimited users and free mobile support for Android, iPhone, Windows devices. Although mobile version is slimmed down in terms of features, you will still be able to manage invoices, record expenses and submit receipts via your smartphone.
Xero offers pretty much all basic accounting features without complex functionality that small business very unlikely needs. It also presents inventory management, quotes creation and payroll. There is some fly in the ointment, though. Xero lacks time-tracking and project tracking tools built in, but you can get them as addons for extra monthly fee.
Thanks to a wide range of integrations with popular shopping carts like Magento, PrestaShop, Bigcommerce, Shopify, OpenCart, ZenCart etc., Xero makes a very good accounting system for online traders, especially those owning e-stores on various platforms.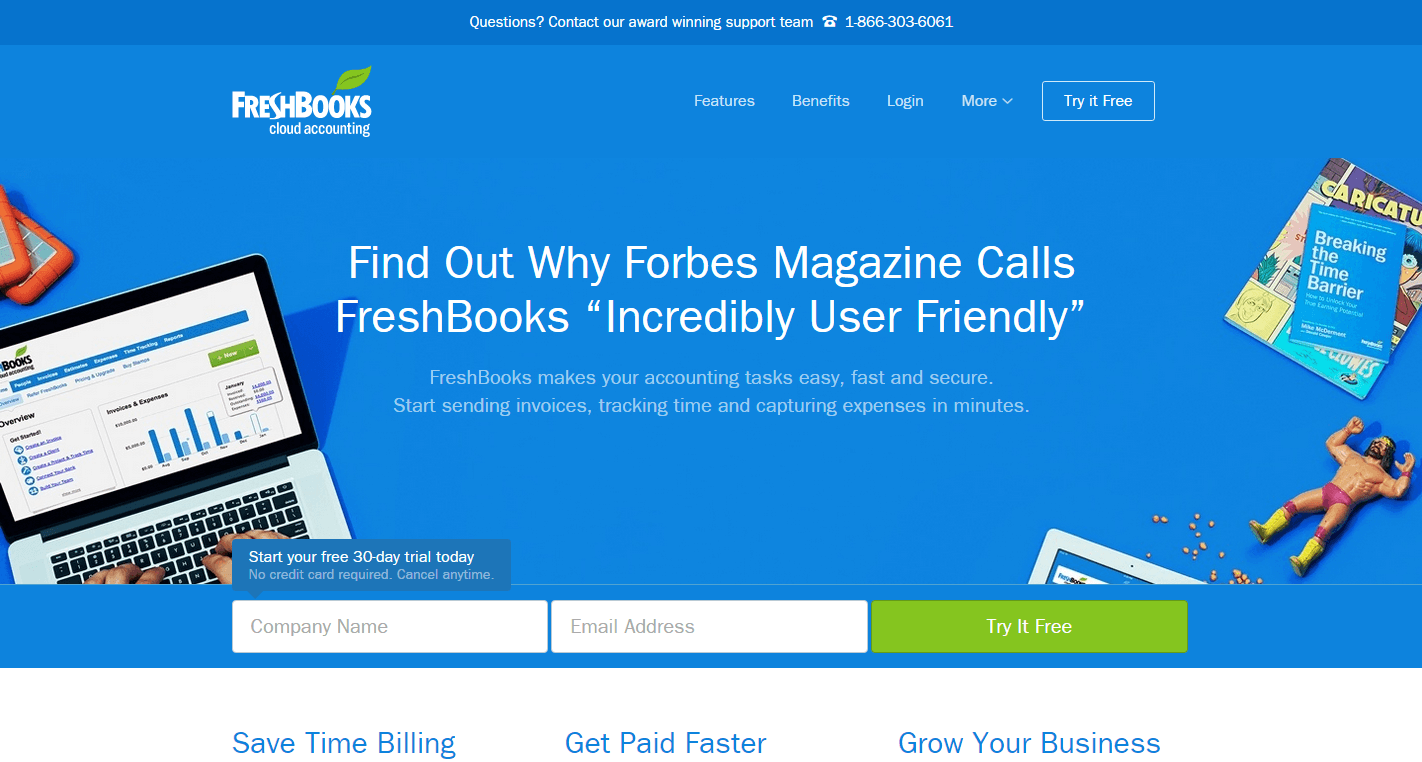 FreshBooks is one more cloud based solution we would like to take a quick look at here. Though it claims to be "cloud accounting", it is in fact a very good invoicing and billing system. This is due to the lack of some necessary accounting features like double-entry bookkeeping, which makes it not the best solution for businesses that require this functionality.
What FreshBooks excels in is invoicing - it provides an automated billing feature, recurring invoices, automatic payment reminders and thank-you notes. You can also have your invoices sent via Snail Mail for extra fee. The only thing is that customization options are rather poor here, but if state-of-art invoice templates are not among your business needs, FreshBooks might be just for you.
FreshBooks offers 4 pricing plans -- actually, they're 3 since the first one, Sprout plan, is free. The paid ones start at $19,95 and support unlimited clients and number of users that grows with the plan price.
One more thing FreshBooks is particularly good at is accessibility. Its mobile version almost doesn't lose to the full one in functionality, which makes it the top choice for entrepreneurs with mobile devices as their major tools. Together with a big number of addons and integrations, it makes a scalable system which can grow together with your business.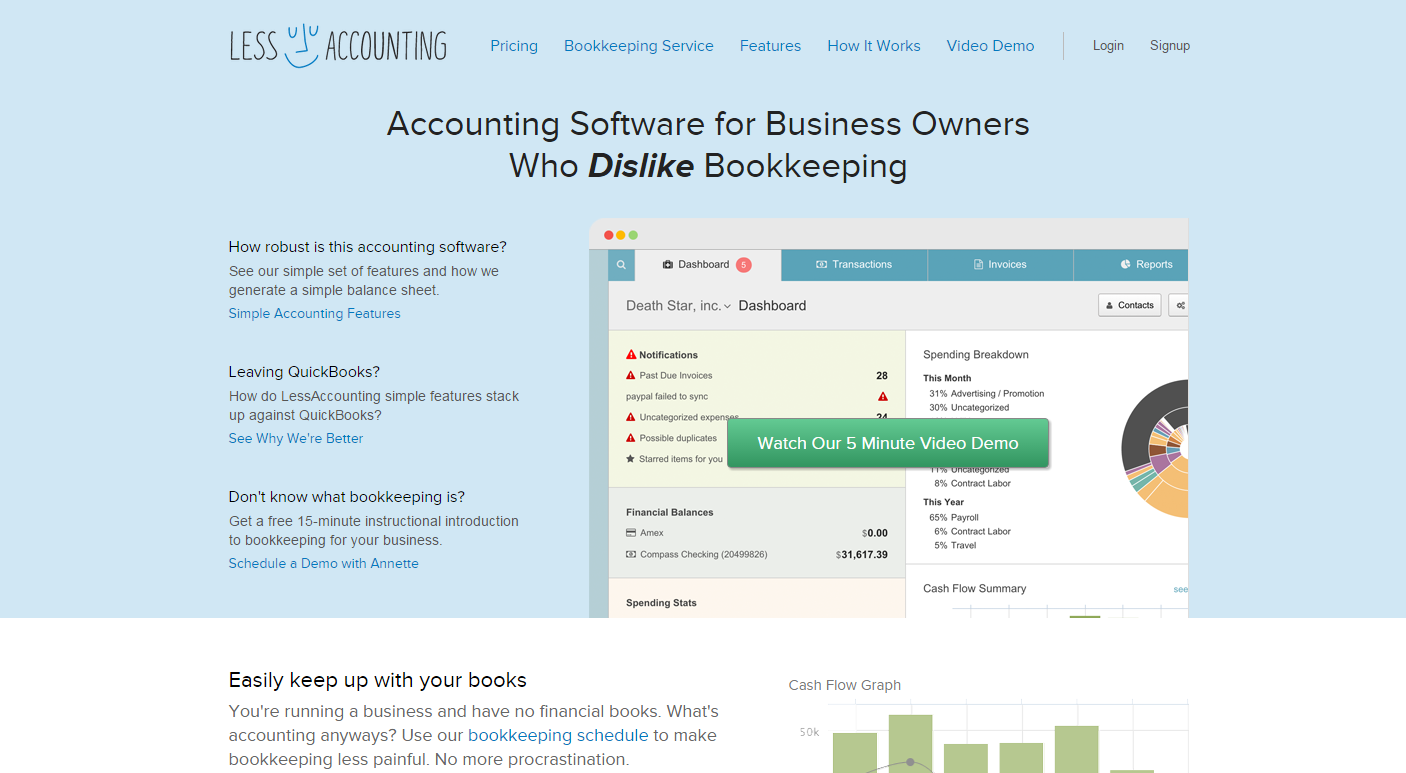 This accounting software is created for people who are non-accountants, but do the work and are burdened with this duty. It provides virtually everything in order to facilitate routine operations so that they take less time and efforts.
This tool is ideal for people offering hourly paid services, like designers, developers, marketers and others. However it might not be the best option if you need to track big volumes of inventory. Still, LessAccounting is used by many e-Сommerce businesses because of its integrations with Shopify, PayPal, ZenCash and other services.
LessAccounting offers no free plan, so after the 14-day trial period you'll have to choose a paid one ranging between $20 to $54/mo, depending on your monthly spendings.
A downside to this service is the discontinued mobile version. In order to access your account on the go, you will have to use the browser on your phone, which sounds pretty outdated. Nevertheless, the lightness and lack of complexity make this system an attractive offering worth considering as your future accounting system.
Conclusion
This review is just a drop in the ocean when it comes to making the right decision and picking the most suitable accounting system. But it is what can help you to at least narrow down the search and finally find the perfect system for your business.
In case you are an accounting system provider and you need to connect to multiple eCommerce platforms, then you can try API2Cart. Via only one API you will be able to connect to Magento, Prestashop, Shopify, WooCommerce and 40 other shopping platforms at once. Schedule a call with our representative to get know more info or start your FREE 30+ days trial right now.