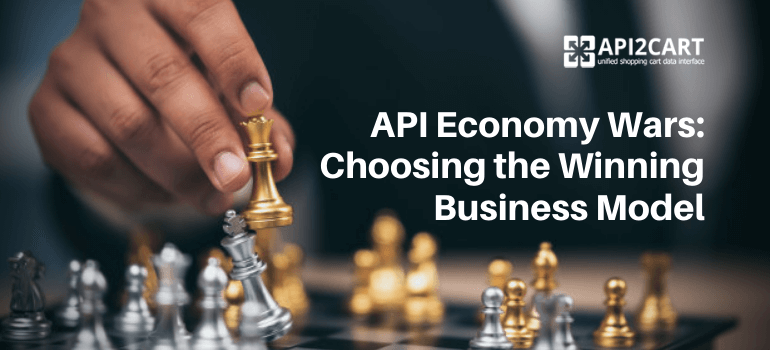 There are trillions of transactions happening on the web every day, and most of them are going through APIs, a piece of technology that has grown into the 'everywhere' of both cyberspace and the world of business. Media, banking, eCommerce - they all cannot escape the API revolution, as APIs are essential for competitive survival today.
A growing number of over 13700 APIs listed on ProgrammableWeb indicates that thousands of enterprises are working hard to win on the market. The bad news for those 'not-yet-in-trend' ones is that they need to catch up by embracing software creation and adoption to remain competitive in their specific field. Moving towards becoming an API-driven business is inevitable for those heading for becoming the industry leaders.
The good news is that APIs are the answer to the business 'wants' trio:
to build a growing future-proof system that does not need generous investments
to be able to process and optimize their transactions and distribution channels in an extremely fast and efficient way
to control and unify the core interfaces to their business
The Maze of APIs and Business Models
When companies start thinking about producing an API, such questions as "how are we going to benefit from it?" and "what business model should we apply to the API?" arise. The latter of them is exactly the vice versa of what should be inquired. That is simply because a company's core assets are the value. APIs are a means of accessing them and bringing additional value to the vendor and its customers. Not the other way round.
As to the issue of benefits, there are a few to be mentioned. In his presentation, Guillaume Balas points out the following 5 ways APIs can drive success to a business:
mobile enablement
customer and partner ecosystem growth
digital distribution channels
powering new business models
internal efficiency and innovation
When releasing an API is a decided thing to do, a couple of important considerations need to be taken into account. Those mentioned by Guillaume Balas are:
organization's core assets (once defined, helps to decide on the strategy to capture the value most efficiently)
degree of openness (private or public)
revenue model to be built around the API (see an example taken from ProgrammableWeb here)
delivery (security, access control, monitoring, flexibility, support, versioning, etc.)
Business Purposes APIs Can Serve
To meet the exact needs of their business, vendors can choose one of the four types of APIs:
API as a product (it is the core value they sell and monetize)
API as a means of projecting a product (used to increase its utility)
API as a means of promoting a product (used to attract leads and traffic)
API as a means of powering and feeding a product (used to bring content, ratings, comments, etc.)
What Else APIs Can Help With
For those running a business that is based on the principle of serving customers using different shopping carts, marketplaces, social platforms, etc., APIs kill two birds with one stone. They enhance the functionality offered to the clients and widen the circle of potential customers at the same time.
All in 4 Statements
APIs are critical for business survival.
A company's assets make the main value.
APIs are what makes it possible to access the assets.
There are four types of APIs to choose from to meet specific business needs.
---
P.S. If you would like to know how your business would benefit from integration with 40+ shopping platforms, schedule a FREE call by giving a click to the button below.