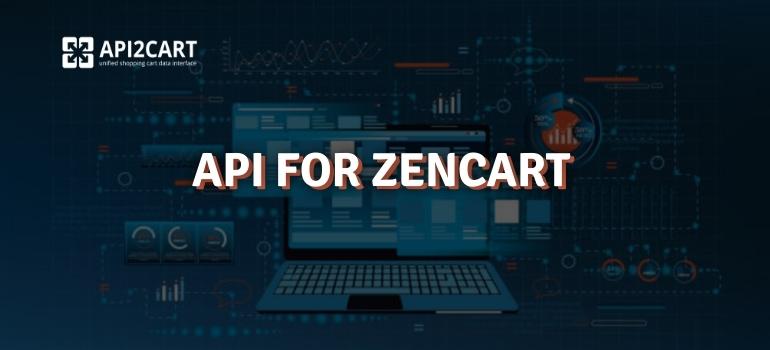 Zen Cart is a widely used shopping cart software, powering over 180,000 websites. It is especially popular among online retailers in the USA, Germany, France, Italy, and Spain.
Connecting your system with the API for Zen Cart may bring a lot of advantages to your business. Integrating with this platform takes a lot of time and resources. It's a complex task that requires skilled developers. 
Zen Cart is an open-source eCommerce platform. It is a product of digital innovation and is highly regarded in its field. This user-friendly shopping cart software was created by a group of like-minded programmers, shop owners, consultants, and designers who envisioned a more straightforward, more streamlined shopping experience for today's users.
Zen Cart prioritizes modern merchants' needs and simplifies customers' purchasing process. This enables shoppers to buy their preferred products with ease easily.
Zen Cart is freely customizable, easily integrates with a payment gateway, works flawlessly with any hosting provider, and can be used almost instantly. As a SaaS app provider, you want to ensure that your solution is integrated with Zen Cart, especially if you tap into the vast market of retailers using this shopping cart software.
Integrating your SaaS service with Zen Cart enables you to access essential data from the e-stores based on it, including order, price, shipment, and customer info.
Main Reasons Why You Should Integrate with Zen Cart
Integrating with Zen Cart is an excellent way to develop your customer base and expand your eCommerce software functionality. Currently, there are more than 175,000 active websites that utilize Zen Cart. You can quickly gain an edge over your competitors and grow your business by tapping into this market of potential clients.
Let's explore the reasons why you should integrate your SaaS solution with Zen Cart:
- The high number of prospective customers: This platform has a global reach of over 120 countries. It is trendy among online retailers who operate in the USA (60,000+ e-stores), Germany (15,000+ e-stores), France (14,000+ e-stores), and Italy (11,000+ e-stores). Integrating your system with this shopping cart solution allows you to expand your clientele extremely.
- Access to the data: Being integrated with Zen Cart allows you to gain access to the information connected with customers, categories, products, and the list goes on. You can add, delete, and synchronize it as you need.
- Expanding market share: Zen Cart is ranked among the top 10 shopping platforms in the world and continues to grow by the hour. By connecting your solution with Zen Cart, you'll be able to get a lot of benefits for your business.
- Increase in profits: Ultimately, integrating your software with Zen Cart helps you boost your profits and take your business to new heights of success.
Difficulties of Zen Cart Integration 
If integrating your SaaS app with Zen Cart might seem easy at first, especially as this platform is open-source, you'll soon realize that things are more complex than they first appeared to be. You'll get to encounter a wide range of difficulties that will only slow you down and prevent you from enjoying a fruitful integration.
Most vendors experience the following five integration difficulties when trying to set up the connection with Zen Cart:
Security risks: First of all, the failure of proper integration may expose you to substantial security risks. API abuse, such as data losses or breaches, is quite common nowadays. As data breach methods become increasingly sophisticated, the code must be clean and secure. The connection requires constant improvement and fine-tuning.
Technology complexity: Creating a perfect API integration requires advanced programming knowledge and having skilled coders in your team. Although Zen Cart is less complex than Magento or other eCommerce cart software, it can pose many integration difficulties.
Time consumption: Another difficulty you may experience is the time it takes for full integration. The amount of work is simply mind-blowing. Even with the right people, it may take months to establish a stable connection.
Maintenance costs: the budget spending you'll have with the maintenance of the new infrastructure. Upgrading is also quite tedious and usually involves even higher expenses.
Extremely expensive: At this point, experienced developers are usually worth their weight in gold.
How to Develop Integration with Zen Cart via Uniferd API?
If you're looking to integrate Zen Cart into your business, you're probably aware of the costs and time involved in the development process. Luckily, there's a solution that can save you the hassle. As a SaaS software provider, you can take advantage of API2Cart to achieve a quick and seamless Zen Cart integration without the usual difficulties.
API2Cart is an integration tool allowing eCommerce SaaS providers to connect their systems with more than 40 shopping platforms and marketplaces simultaneously via a unified API. You can easily integrate your SaaS system with Zen Cart, Magento, OpenCart, PrestaShop, BigCommerce, eBay, Amazon, etc.
By using API2Cart, you can avoid developing separate integration with each platform. You can establish a connection once, and then rest assured that it will continue to work flawlessly since our developers will continue to support you.
API2Cart is the best option you have for quick, worry-free integration with Zen Cart and a whole lot of other eCommerce platforms. Contact us now to learn how you can test our solution for free for 30 days.