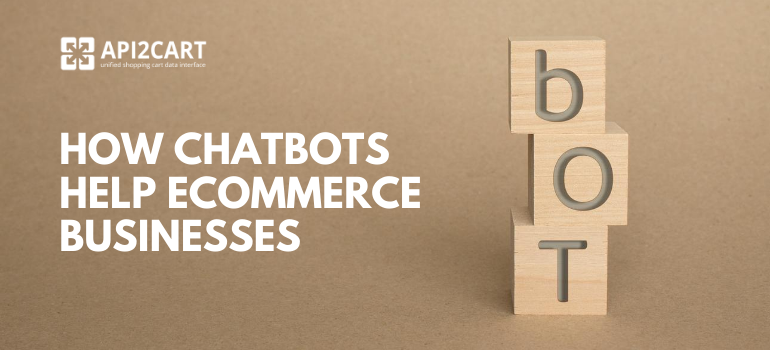 This is a guest post by Ameya Deshpande. Ameya is a Communications Assistant at Market Inspector, a B2B digital marketplace for comparing quotes and offers from a range of suppliers. He is interested in writing about emerging technologies and holds Masters degree in Economics from Copenhagen University.
Chatbots are conversational tools capable of engaging multiple users. They have a built-in keyword analysis, and, in some cases, natural language processing, which helps them give structured responses in a matter of seconds. Due to their instantaneity and ease of use, they have shown massive potential in eCommerce.
As the relationship between consumers and businesses gets more and more dynamic, users now expect to be guided all the way through the buying process. However, as many eCommerce websites experience heavy user traffic, they often struggle to personalise the shopping experience for their customers. It is evident when users face problems navigating from landing page of an eCommerce website to their desired products, which affects the number of conversions. The situation is made worse when customer agents are not available to answer fundamental questions or cannot provide satisfactory information.
This is where chatbots can add value to a customer's purchase journey by being available to answer basic queries any time and guiding users to the relevant product pages based on their enquiry. It allows customer agents to focus on solving complex enquiries that chatbots are not yet sophisticated enough to tackle. Thus, they can optimise a customer's shopping experience by complementing and working together with the support agents.
In addition to increasing overall efficiency, chatbots can also prove to be great marketing tools. As eCommerce sales can often be driven by shopping seasons, they can be handy to give alerts on deals and discounts on relevant target pages to convert visitors into leads. As interactions with businesses through conversational commerce develops, chatbots are also being programmed to learn more about user's shopping habits by collecting feedback at all stages of the customer's purchase journey.
The future for chatbots in eCommerce looks very promising as more businesses plan to implement them in the near future due to their ability to automate customer support. As chatbots aim to improve conversions and user retention in addition to reducing the costs faced by businesses, they have proven to be an exceptional tool for online retailers.
Be sure to check the infographic by Market Inspector to understand how chatbots will optimise customer purchase experience in eCommerce.

In case you are planning to develop the chatbot software for eCommerce you may find that API2Cart perfectly suits your needs. It provides a unified API that connects your software with more than 40 shopping carts and marketplaces simultaneously. You will save time and significantly reduce development costs. If you are interested in the free trial, please contact us by clicking the button below.