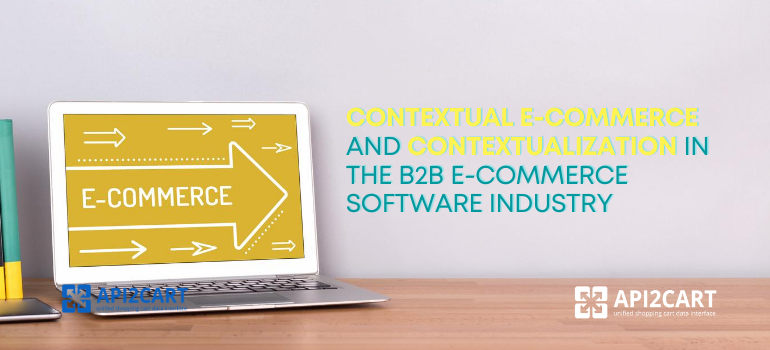 The landscapes of both brick-and-mortar and e-commerce shopping experiences are transforming to adjust to the changes in lifestyle and technological advancements.
Due to the hectic pace of life and the abundance of offerings on the market, consumers change the way they discover and purchase products: They don't want to look through hundreds of websites in hope to find a particular product or service -  they want it all now, magically appearing when they need it.
The "want it now" mindset of many consumers is leading businesses to adapt to the expectations. They increasingly turn to what is called "contextual marketing", which implies harnessing the power of data to provide highly personalized ads and suggestions, that feel like they are tailored for each user.
The whole point of contextual marketing is to deliver the right product/service offering or content at the right time, in the right place. To provide such targeted ads, companies rely on user information, like web search history (luckily, the modern state of technology allows it). The intention is to offer products and services to those customers, who are already interested in them.
Contextual e-commerce implies an integrated approach
The concept of contextual commerce spread far beyond the advertising. It also implies providing contextual customer experience: Making buying seamless inside of environments that consumers regularly use. In other words, contextual commerce means integrating your product into the ecosystem of related touchpoints (tools and services that your customers use together with yours).
A great example of contextualization in shopping experience is inserting buy buttons inside of Pinterest's Pins. So now users don't have to wade through oodles of online shops to find the item that captured their attention on "the world's catalog of ideas"  -- they can buy it right from the website.
Contextualization for e-commerce SaaS or timing is everything
There is our version of contextualization in the B2B e-commerce software industry: ready integrations with shopping carts. By having multiple shopping carts supported beforehand,  B2B e-commerce vendors streamline the setup process for their new customers and enable them to start using your system in days, not weeks or months.
If you run, let's say, inventory management software, your customers are online retailers that sell on marketplaces and/or on their e-commerce websites. It is not a secret that inventory management systems need to retrieve various data on products, orders, and customers to be able to proceed with their functions.
To set up an ongoing data interchange between your inventory software and marketplace or shopping platforms, on which e-retailers build their websites, you need to integrate it with the marketplace or a shopping platform. As you may know,  integration is a quite long and difficult process that on average takes 4-12 weeks.
Modern consumers aren't used to waiting that long. They want it all now. And shopping cart integrations developed beforehand is what can help inventory management system vendor to provide "it all now" in this case.
Once your system is integrated with shopping carts, your new (potential) customers will not c̶h̶o̶o̶s̶e̶ ̶a̶n̶o̶t̶h̶e̶r̶ ̶v̶e̶n̶d̶o̶r̶ have to wait weeks until you integrate with the platform they use, but will be able to start using your service right away.
API2Cart is a company that assists B2B e-commerce software services in becoming ready-to-run, integrated, and context-enriched solutions. It offers a unified API that enables B2B software vendors to connect their e-commerce applications to 40+ shopping carts, including industry leaders like Magento, Shopify, and WooCommerce. Basically, to interact with multiple e-commerce platforms, you only need to integrate with API2Cart once.
In case you are thinking of integrating your B2B solution with shopping carts and would like to talk about the technical details, please schedule a consultation with our representative or try how API2Cart would work for your business.