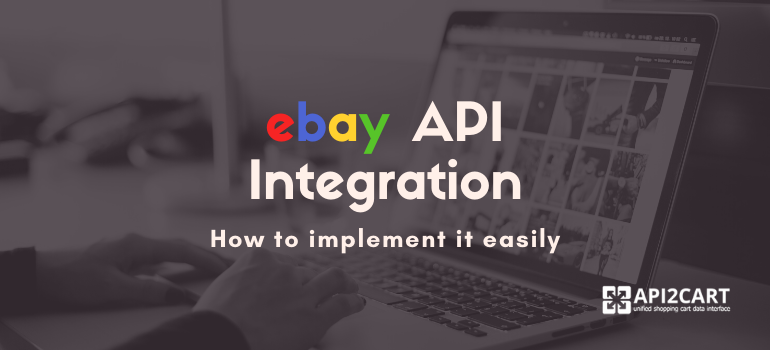 It's not breaking news to say that if you want your business to succeed, you have to constantly look for new ways to attract new customers. In case you work with the eCommerce industry, one of the simplest ways to expand your customer base is by adding support to new shopping platforms and marketplaces. eBay API integration is definitely a good investment for your B2B SaaS solution.
Around 25 million sellers are using the eBay marketplace for selling their products. That means that integrating with this marketplace you can significantly increase the number of your potential clients.
This infographic will show you how easy and fast you can implement eBay API integration through API2Cart unified API. Also, you will get to know about the data you will be able to work with when the integration will be established.

As you can see, eBay integration is a great challenge. The best is to integrate with this marketplace and other 40+ eCommerce platforms using API2Cart.
Using API2Cart you will work with eBay stores easily and do the following:
get info on orders
retrieve product lists with all details (names, descriptions, prices, images, etc.)
update product lists
add shipments to the orders
update price and quantity for a specific product
You can explore all API2Cart API methods supported for eBay here or in our documentation.
If you are interested in the API integration of your B2B eCommerce software with eBay or other popular marketplaces and shopping platforms, feel free to schedule a quick call with our expert.